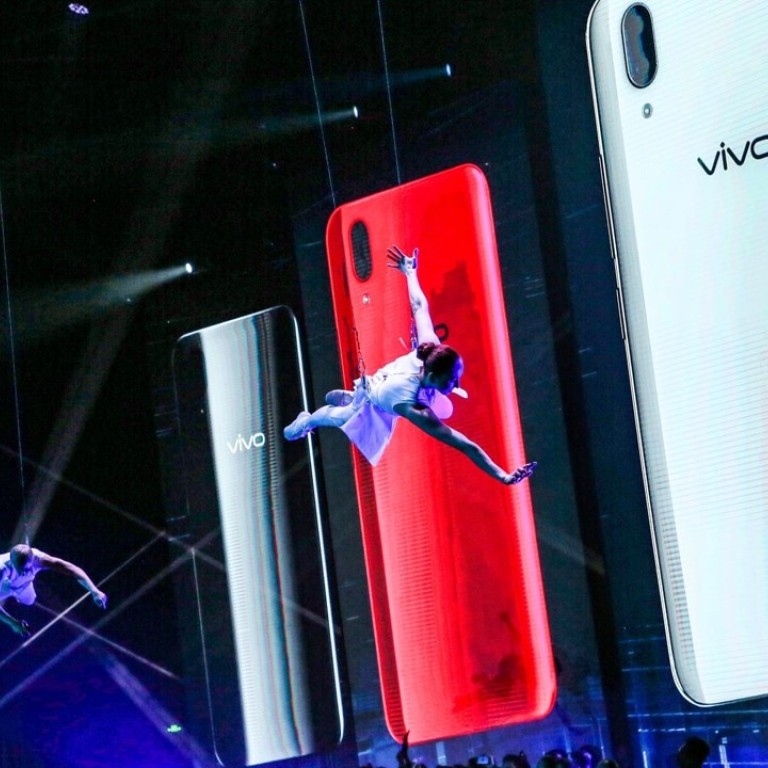 Vivo, Oppo's new flagship smartphones look like the iPhone X but at a third of the price
The identical-looking iPhone X features on the new handsets from Vivo and Oppo have emerged amid efforts by Huawei, China's largest smartphone brand, to shed the copycat image of mainland mobile phone makers
Wait, is that a red iPhone X?
The latest smartphones released in China may prompt people to do a double take, wondering whether new colours for Apple's iPhone X have surfaced.
Chinese smartphone suppliers Vivo and Oppo have separately introduced their new flagship Android smartphone models, each of which feature a notch at the top of the touch screen identical to the prominent design cue on the tenth anniversary iPhone.
Prices for Vivo's X21 and Oppo's R15 start at 2,898 yuan (US$457) and 2,999 yuan, respectively. Each model costs around a third of what an iPhone X sells for, which is from 8,388 yuan.
The new products from Vivo and Oppo – companies owned by privately held BBK Electronics based in the southern coastal port city of Guangzhou, northwest of Hong Kong – show how the Chinese makers of low-priced Android smartphones continue to follow the design of more expensive devices from the likes of Apple and Samsung Electronics. 
While Huawei Technologies, China's largest smartphone brand, has tried hard to eschew that approach in smartphone design with its premium models, the mainland firms which supply mostly low to mid-priced handsets are sticking with their copycat ways to push sales in the domestic and overseas markets.
James Yan, the Beijing-based research director at Counterpoint Technology, said Vivo and Oppo were catering to the requirements of their target consumers, who want affordable smartphones with identical-looking features as those found on more expensive handsets.
Representatives for Vivo and Oppo did not immediately respond to enquiries.
Bryan Ma, the vice-president for client devices research at IDC, said it was "easy to dismiss these new notched smartphones as knock-offs, but one has to keep in mind the value that is placed on appearances in markets like China".
"The iPhone X has become an iconic status symbol there," Ma said. "As a result, some consumers might not want to be seen using a smartphone with embarrassingly outdated technology, such as a screen without a notch."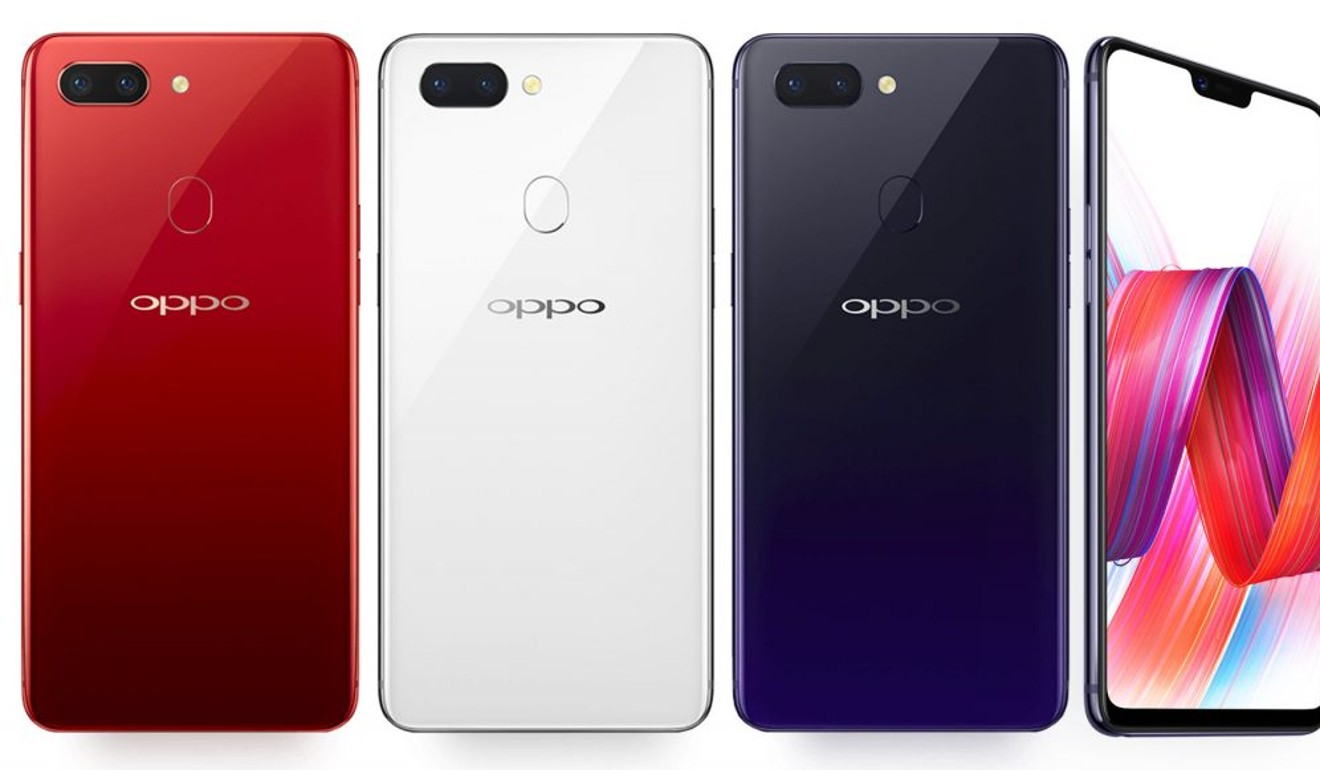 While Vivo's X21 smartphone had the same vertical back camera design as the iPhone X, Oppo's R15 model retained the horizontal back camera design of earlier versions of the iPhone.
Released in November, the iPhone X is available in silver or grey colours.
Vivo's X21 was launched on Monday in Wuzhen, a city in the eastern coastal province of Zhejiang, in red, black and white versions.
Oppo's R15, which was introduced on the same day in Beijing, is available in red, white and purple options.
Counterpoint's Yan said the identical-looking design features in Chinese Android smartphones seen in more expensive handsets from Apple may also represent the innovations that the global supply chain are now making available to other handset brands.
Chinese smartphone brands also offer distinctive features, Yan said. Vivo's higher priced X21 variant, which costs from 3,598 yuan, is equipped with an on-screen fingerprint identification feature, which is the Android smartphone industry's answer to Apple's Face ID technology, he said.
At the Mobile World Congress event in Barcelona last month, Vivo presented a concept smartphone with a pop-up selfie camera. Vivo, however, does not plan to mass-produce this concept model.
"Vivo and Oppo offer a range of models under 2,000 yuan that are affordable to consumers from China's less developed areas, enabling these companies to sell more than Apple in that price category," Counterpoint's Yan said.
"In January, the iPhone X was the bestselling smartphone in China. With all models combined, however, sales of Apple still lag behind the Chinese smartphone brands like Vivo and Oppo."
Huawei ranked behind Samsung and Apple as the world's third largest smartphone supplier last year, with total shipments of 153.1 million units, according to data from Counterpoint.
Fourth-ranked Oppo shipped 121.1 million smartphones worldwide last year, followed by Vivo's 100.7 million unit total.