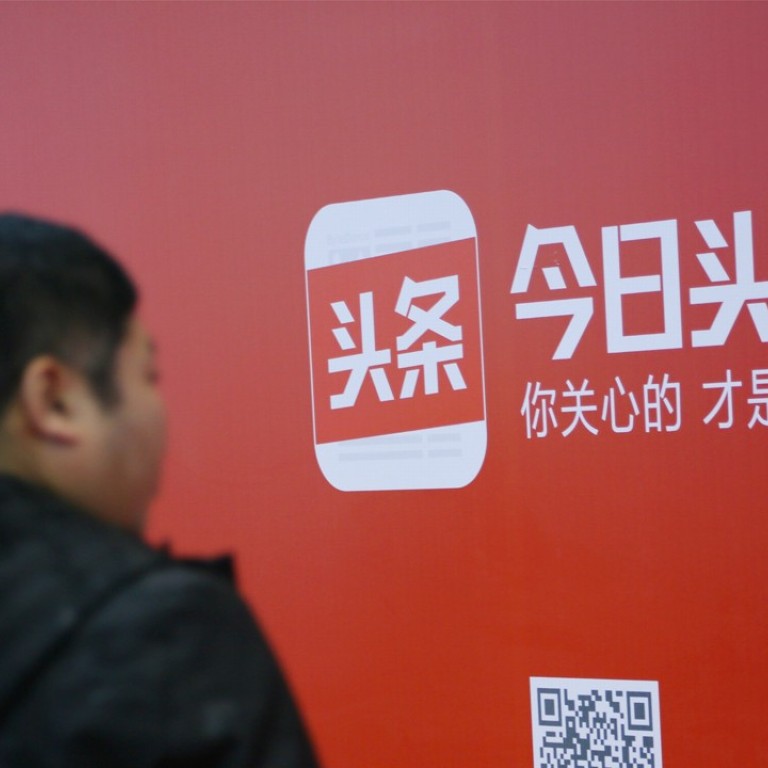 Chinese media regulator clamps down on Toutiao news site for posting vulgar content
China has been tightening its grip on the internet and clamping down on content deemed inappropriate
China's media regulator ordered the country's most widely used news site, Jinri Toutiao, to shut down one of its popular online accounts and step up efforts to clean up vulgar content, the latest instance of a government crackdown on online media.
The State Administration of Press, Publication, Radio, Film, and Television (SAPPRFT) demanded Toutiao permanently shut down the account of Neihan Duanzi, an external content producer that regularly posted stories, photos and short videos deemed "vulgar", according to a statement posted by the regulator on its official WeChat account on Tuesday. Neihan Duanzi had more than 4.1 million followers on Toutiao.
The regulator also called on Toutiao to close down other similar content creators to "regulate order in the broadcasting environment and clean up cyberspace", according to the statement. 
Toutiao, operated by Beijing ByteDance Technology, has more than 120 million daily active users. The site has grown in popularity through the use of artificial intelligence-driven algorithms, which recommends content to different readers based on their viewing history. 
The Chinese government is stepping up control over the internet, clamping down on content that it deems inappropriate. On Monday, four of China's popular news apps, including Toutiao, were removed from a number of Chinese smartphone app stores. 
SAPPRFT last week singled out Toutiao and short video app Kuaishou for disregarding regulations and "disrupting order" in the online media and entertainment industry. State media earlier named-and-shamed Toutiao for publishing misleading and harmful online medical advertisements on its site.