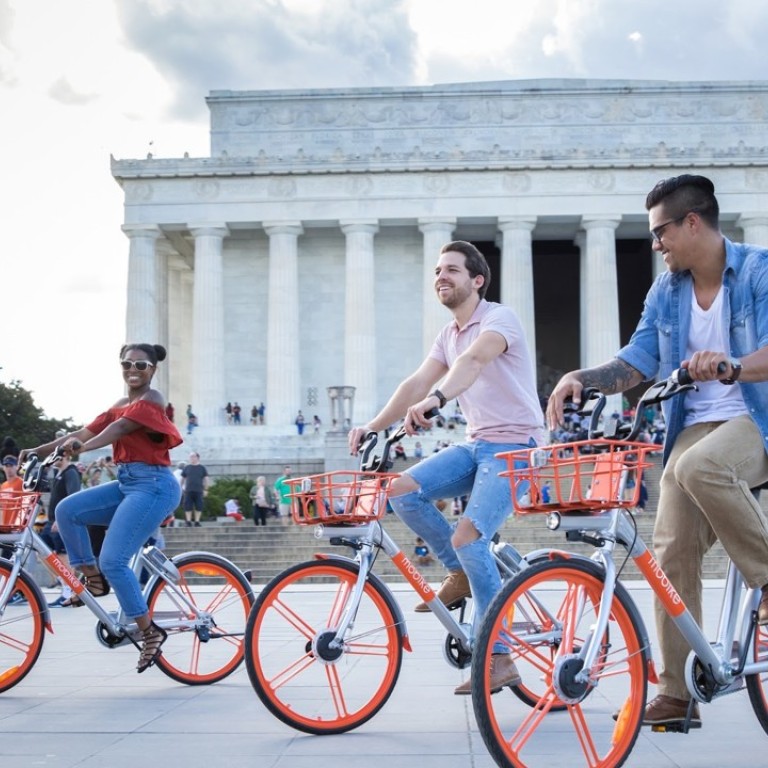 Mobike pedals into India as China's bike-sharing start-ups look for new markets
India, with the second-biggest population on the planet at around 1.3 billion people, looks set to become the next battleground for China's bike-sharing companies, which are facing growth constraints at home
Chinese bike-sharing start-up Mobike will launch services in India later this week, seeking to expand in another mega-market amid increased competition and a crackdown by local authorities on the number of bikes on the road in major cities at home.
Starting this Thursday, the Tencent-backed company's iconic orange bicycles will appear in Indian cities including New Delhi, Bangalore and Ahmadabad, according to a company spokesperson.
India, with the second-biggest population on the planet at around 1.3 billion people, looks set to become the next battleground for China's bike-sharing companies, which are facing growth constraints at home after Chinese cities including Beijing, Shanghai and Shenzhen, barred the country's more than 70 bicycle-rental companies from putting more new bikes on the roads to avoid chaos amid widespread traffic congestion.
A spokesperson for Alibaba-backed Ofo, Mobike's major competitor, said it had already clocked 1.1 million rides in India by end-March this year after launching in November 2017. Ride-hailing platform Ola, India's answer to Uber, rolled out its own bike-sharing services in a number of Indian university campuses in December. Mobike declined to comment on the size of its fleet in India or the investment involved.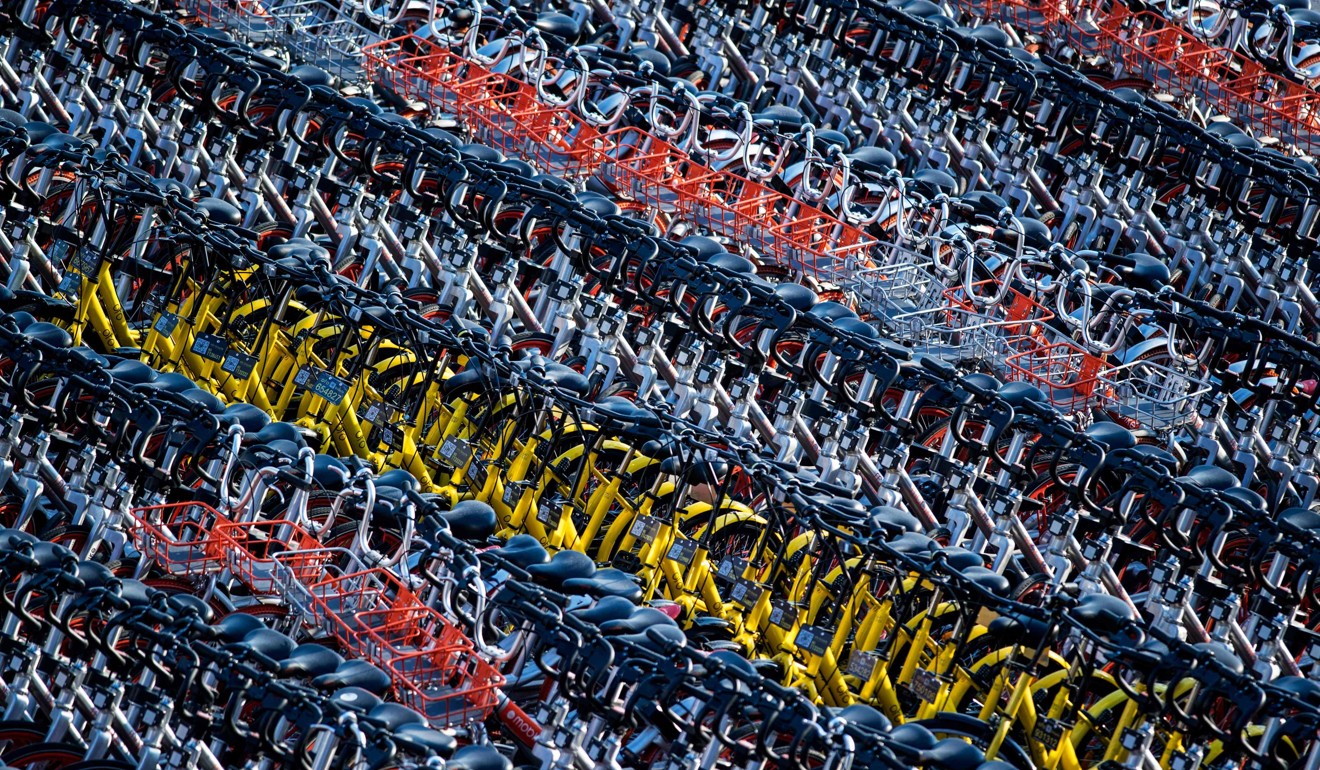 The Indian market still has "some way" to go, according to Sun Naiyue, analyst with consultancy Analysys. "While bike-rentals are meant to address 'the last mile', mid-to-long haul transport systems remain weak in India," said Sun. "Bike-sharing platforms will encounter the same heavy operational costs, theft and vandalism cases in India as elsewhere, and will have to compete with local rivals under sweltering weather."
The expansion is the first major overseas move by Mobike since it was acquired by Meituan-Dianping, China's largest provider of on-demand services such as food delivery and ride-hailing, in April this year. The acquisition was valued at US$2.7 billion, according to sources close to the deal, and marked a deeper push by Meituan into mobility.
Bicycle-sharing took off in China in late 2016 with dozens of start-ups placing millions of two-wheel bikes on city sidewalks, funded by an avalanche of venture capital money. Market leaders Mobike and Ofo have also expanded into Southeast Asia, Japan, the US and Europe.
According to market research firm iResearch, the potential prize at stake is an industry worth about 24 billion yuan (US$3.8 billion) by 2019. Beyond the rental revenue and prospects for advertising, bike-sharing companies are also seen by China's tech giants as effective tools to promote mobile payments and to collect user data. The latter can be analysed for intelligence on consumption patterns, which can be used to drive a broader array of internet-enabled transport services, including car rentals and even traffic control infrastructure.
However, both Mobike and Ofo have been loss-making to date and will continue to need fresh capital to sustain operations until they start to turn a profit.

This article appeared in the South China Morning Post print edition as: Mobike to ride into India but obstacles ahead