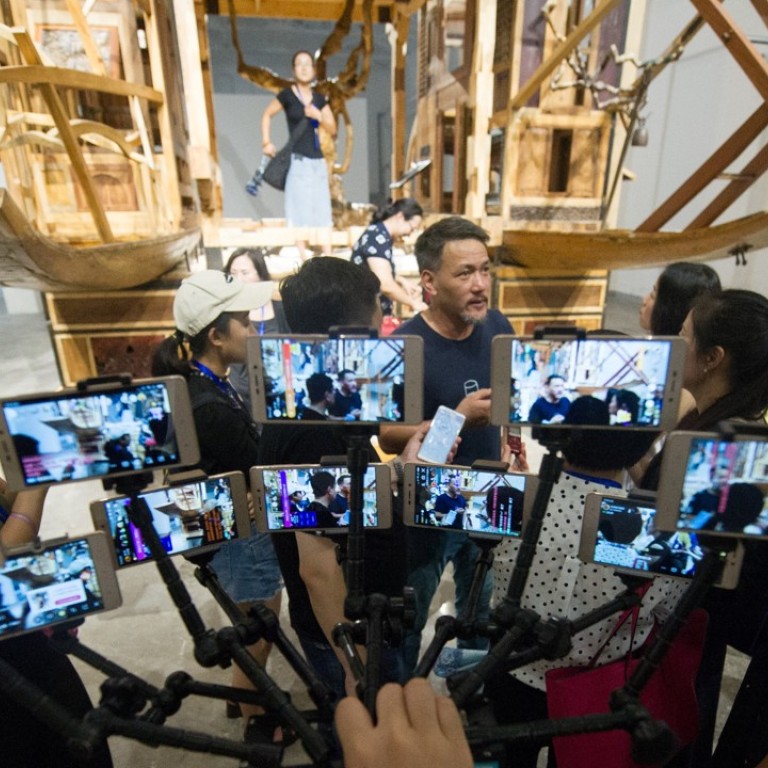 Huawei leads Chinese smartphone sales in second quarter, while Xiaomi has a tougher time
Growth in market share for Huawei was mainly due to a strong performance from its budget Honor brand
Huawei Technologies continued to lead China's smartphone market in the latest quarter, while Xiaomi – which raised nearly US$5 billion in an initial public offering in Hong Kong earlier this month – was the worst performer among top Chinese vendors, according to a report from international research firm Canalys.
Huawei's two smartphone brands – Huawei and Honor – expanded their combined market share to a record 27 per cent in the three months to June, up from 21 per cent during the same period a year ago, to mark the biggest share for any smartphone vendor in China since the second quarter of 2011, according to the report released on Wednesday.
Shenzhen-based Huawei also broke the record for the greatest number of channel shipments by any vendor, at 28.5 million units. Xiaomi, which is ranked fourth for shipments in China as of June, reported no growth year-on-year in the second quarter, with flat market share of 14 per cent, according to Canalys.
The growth in share for Huawei was mainly due to a strong performance from its budget Honor brand, which contributed 55 per cent of the group's entire shipments in the past quarter, up from 33 per cent a year ago. The company is on track to ship 200 million handsets to both domestic and global markets in 2018, mobile segment chief Richard Yu Chengdong said last week, bringing it within reach of Apple as the second-largest vendor globally behind Samsung Electronics.
"Honor is now the largest smartphone brand in the Huawei Consumer Business Group," said Canalys analyst Mo Jia. "Enjoying a high level of autonomy within Huawei, Honor has been pushing to make a name for itself in the market. It has expanded successfully into the US$500+ segment with its latest flagship models and continues to erode market share of its direct competitors in the low-cost segment, such as Xiaomi," said Jia.
Smartphone shipments in China bounced back to above 100 million in the second quarter of 2018, providing relief to vendors and channel partners after a difficult first quarter when shipments fell by more than 20 per cent to 91 million units. Although the overall market has started picking up from the bottom, smaller brands have been edged out of the picture further with the top four Chinese brands expanding their dominance in the world's largest smartphone market.
Huawei was followed closely by two other Guangdong province-based smartphone suppliers, Oppo and Vivo, whose market shares expanded to 21 per cent and 20 per cent respectively in the past quarter, from 19 per cent and 14 per cent in the same period a year ago. But Vivo grew its shipments by 30 per cent year-on-year during the three-month period whereas Oppo expanded its shipments by 3 per cent.
The Canalys report did not specify Apple's market share, putting the Cupertino, California-based technology giant into the category of "smaller vendors" in China. The remaining brands outside the top four Chinese smartphone suppliers accounted for 18 per cent of the market in the second quarter, down from 27 per cent in the first quarter and 33 per cent in the same period a year go, according to Canalys.
The year-on-year decline in overall China shipments eased from 22 per cent in the first quarter to 8 per cent in the second, but a reversal of the declining trend is not expected any time soon, said Jia. The market was mainly down because of smaller vendors who are losing orders, reducing volumes and not investing, the report said.
"At the same time, larger vendors face a high degree of uncertainty due to the current trade situation with the US, which is adversely affecting the Chinese yuan," said Jia. "Increasing prices and maintaining market share in the face of a stronger US dollar might be relatively easy for a brand such as Huawei, but it will be difficult for Xiaomi, Oppo and Vivo."
This article appeared in the South China Morning Post print edition as: Huawei continues to lead on the mainlandHuawei continues to lead in the mainland market