Internet
Get more with myNEWS
A personalised news feed of stories that matter to you
Learn more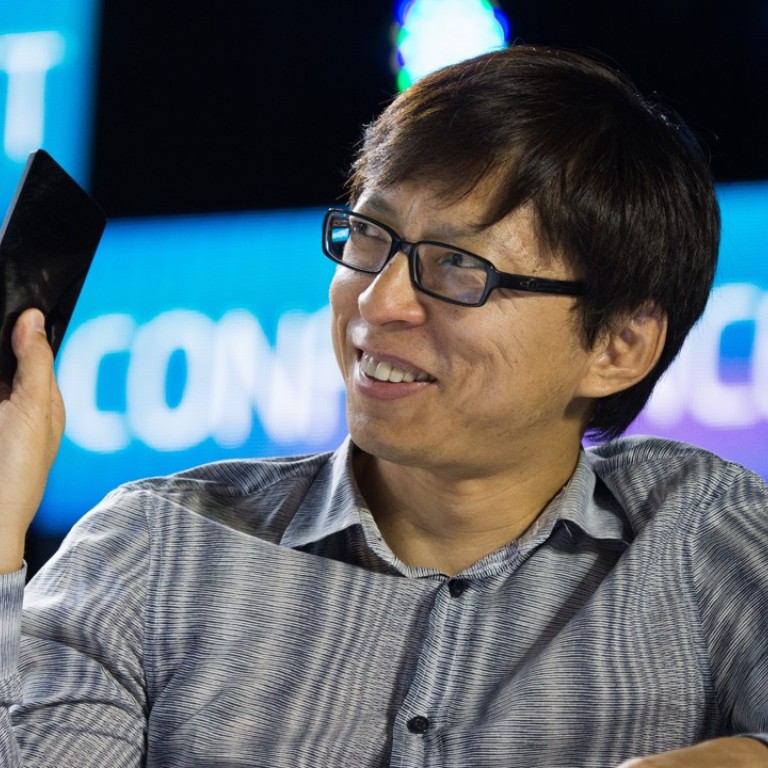 Sohu, a Chinese internet pioneer, tumbles out of the billion-dollar stock market club
Sohu.com, once known as one of China's leading internet portals, has fallen out of the league of companies worth at least US$1 billion in market value, another step in the long decline from its peak in 2011.
Shares of Nasdaq-traded Sohu dropped 4.7 per cent to an 11-year low in New York on Tuesday. The company's stock has declined more than 70 per cent since the record US$105.74 set on April 29, 2011. The prolonged slump has cut its market capitalisation to US$981.1 million.
Sohu did not immediately comment on the slide in the company's market value.
The company was founded by Charles Zhang Chaoyang in the 1990s after he returned to China with a PhD in physics from the Massachusetts Institute of Technology. The Xian native, who graduated from the elite Tsinghua University in Beijing, helped a US internet company set up its China operations before he left to start what would be Sohu.
Sohu was the first company on the mainland to be connected to a trunk line to the internet in December 1996 after Zhang persuaded officials at Beijing Telecom, a unit of nationwide carrier China Telecom, to put its servers at the headquarters of the fixed-line network operator.
Sohu followed the business model of US internet services pioneer Yahoo by building its own search engine and directory, attracting traffic and selling online advertisements based on page views. By 2000, Sohu was attracting 20 million users who browsed news, searched for information, chatted with friends and sent emails.
Then came the dot-com crash. Sohu went public in July 2000 as the bubble in internet stocks imploded. Zhang, who now owns 21 per cent of the company, saw Sohu's share price dive from US$13 to less than US$1 within eight months.
Over the years, Sohu has built a matrix of Chinese-language online properties and mobile platforms, which include its main portal, interactive search engine Sogou, online games developer and operator Changyou.com, Sohu Video and Sohu News.
Sohu's best year was in 2011 when it posted an annual net profit of US$162.7 million. The company has failed to post a profit since 2012, as users and advertisers shifted to a new class of internet services providers like Baidu and Tencent Holdings.
Despite a recent slump in its share price, Hong Kong-listed Tencent's market value is 430 times bigger than that of Sohu.
Still, Sohu is striving to carve out a niche in today's Chinese internet landscape, which is very different from when the company was founded.
China's internet giants – led by Alibaba Group Holding and Tencent – are competing with each other on multiple fronts either by nurturing their in-house products and services, or by investing in external access to technology and users, according to the China Internet Report co-authored by the South China Morning Post, its tech site Abacus and San Francisco-based venture capital firm 500 Startups.
New York-listed Alibaba is the parent company of the Post.
Sohu was the first internet portal operator in China to introduce popular American television programmes, such as The Ellen DeGeneres Show and House of Cards. Today, however, the domestic market for streaming video is dominated by Nasdaq-listed iQiyi, Alibaba subsidiary Youku Tudou and Tencent Video, all of which deliver many of the country's most-watched TV programmes.
Hong Hao, the managing director at securities brokerage Bocom International Holdings, said the online business model of having an online portal with a search engine was past its prime in today's internet market in China.
"Large numbers of Chinese internet users have formed new online habits, using apps like Jinri Toutiao and Douyin," said Hong, referring to consumers' preference for using online services with their smartphones.
In online news, Jinri Toutiao, an app operated by Beijing-based Bytedance, has built a following of hundreds of millions of users by pushing content tailored to individual preferences, which are done through recommendation algorithms powered by artificial intelligence.
Bytedance's Douyin app, known as Tik Tok outside mainland China, has captured plenty of attention with its 15-second user-generated videos. Reports have put Bytedance's valuation at a potential US$45 billion in an initial public offering.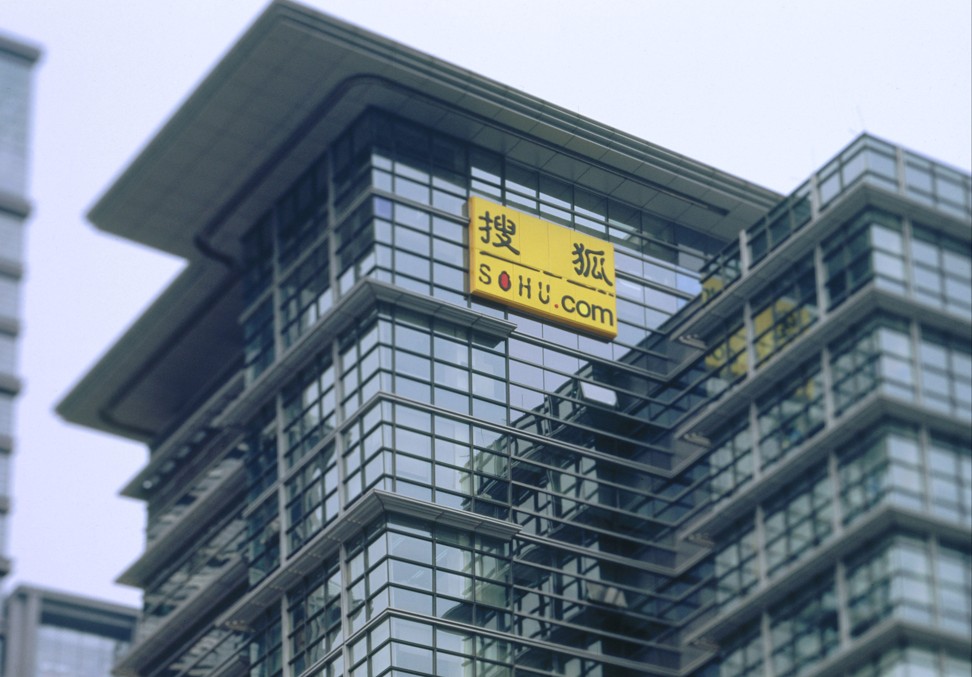 Amid tough competition in China's internet market, Sohu reported on Monday a net loss of US$48 million in the second quarter, compared with US$89 million a year ago. Total revenue reached US$486 million, up 5 per cent from the same period a year earlier.
"While quarterly revenue was slightly soft given the continued headwinds against our brand advertisement business, the bottom line performance was better than expected than as we aggressively slashed content costs," Sohu chairman and chief executive Zhang said in a conference call with analysts.
The company, however, said it expected to post a loss of between US$55 million and US$65 million this third quarter on revenue of US$445 million and US$470 million. That included an annual decrease of between 32 per cent and 40 per cent in online games revenue, which is estimated to reach US$80 million to US$90 million.
The forecast quarterly revenue decline for Changyou implied the firm's lack of new game titles for release in the second half of this year, Brandy Sun, an analyst at Bocom International, said in a report on Tuesday.
"The loss situation and traffic decline trend for Sohu Video are unlikely to improve in the near term," said Sun.
Still, Zhang told analysts on Tuesday that Sohu aimed to differentiate itself from the competition in the online news and streaming video market segments.
He said the company had formed a partnership with Huawei Technologies, China's largest smartphone brand, as a means to promote and bolster distribution for the Sohu News app through the Shenzhen-based company's handsets.
On the streaming video business, Zhang said Sohu's competitors "are spending much more than us … buying very expensive content", as they expand programming on their platforms. He said Sohu can make original programmes at a lower budget, while driving up the traffic and popularity of these shows.
He predicted Sohu Video, which posted a US$35 million loss in the second quarter, to narrow those losses over the next few quarters and become profitable by the second or third quarter of next year.
This article appeared in the South China Morning Post print edition as: Sohu.com tumbles outof the US$1b league