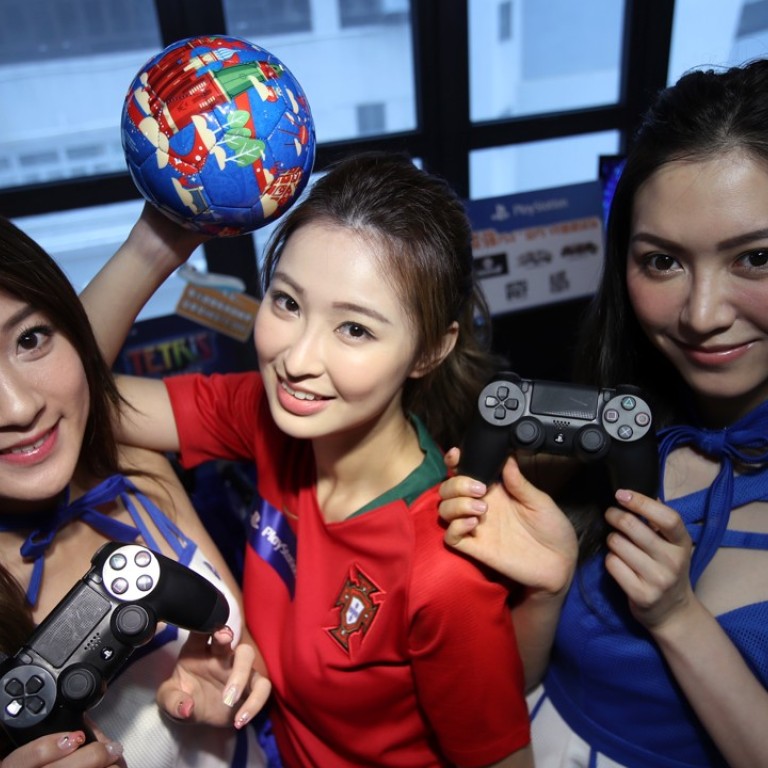 China's gaming industry suffers revenue slowdown as new government body kills approval of upcoming titles
The State Administration of Radio and Television, which is in charge of monitoring games and other entertainment content, has not given licenses to any new games since March 28
China's gaming industry – the world's biggest in terms of users and revenue – is suffering its slowest growth in at least a decade, amid a months-long halt on government approval of new games.
In the first half of 2018, China's gaming market recorded total revenue of 105 billion yuan (US$15 billion), up 5% from the same period last year, according to Beijing-based research firm CNG and China's official gaming association GPC. This is the first time that the market has had single-digit growth since at least 2009, according to the CNG and GPC report released last week.
Mobile gaming accounted for the bulk of revenue in the first half, but year-on-year growth plunged to 13% from 50%. Overall, China's gamer base continued to grow and surpassed 527 million people in the first half, with 458 million of these mobile gamers.
China's two gaming giants – Tencent Holdings and NetEase – are behind all of the 10 highest-grossing mobile games in the first half, and the top spot goes to Tencent's blockbuster battle arena title Honor of King, according to the CNG report.
The report was released last week on the sidelines of ChinaJoy in Shanghai, China's biggest gaming convention. During presentations and panel discussions at the event, industry players attributed the slowing revenue growth to factors ranging from a saturated market to the rise of short video apps such as Douyin and Kuaishou, which now take up nearly 9 per cent of the time Chinese people spend on their smartphones, according to data provider QuestMobile.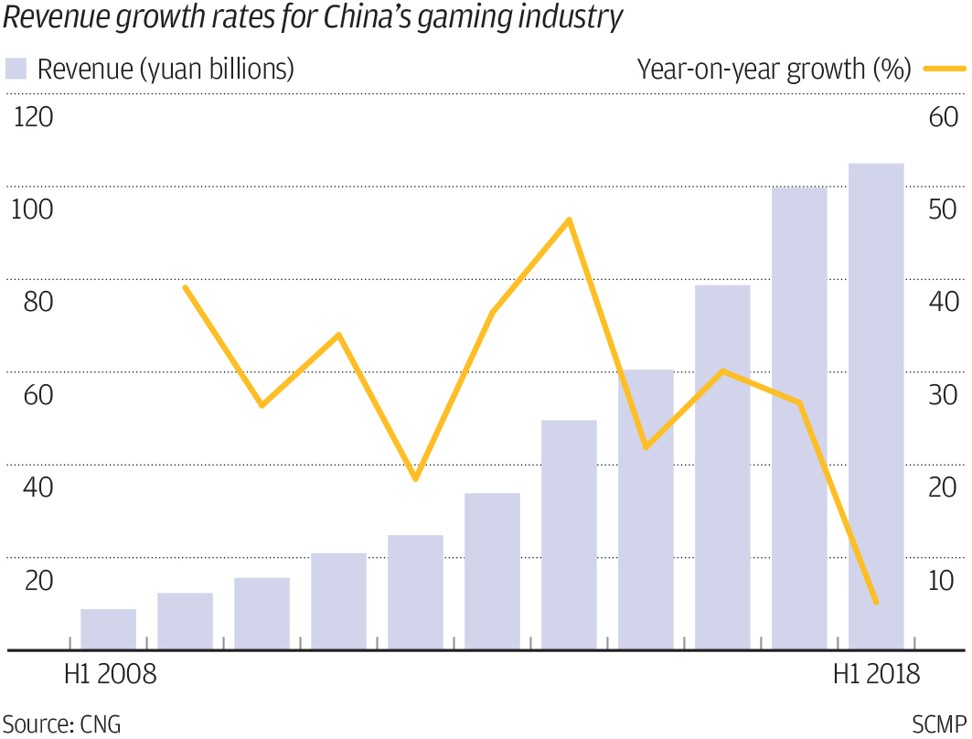 However, according to industry analysts a major factor has been a months-long government suspension on licensing new games. The State Administration of Radio and Television (SART), which is in charge of monitoring games and other entertainment content, has not given licenses to any new games since March 28, according to its website. Major titles released in the second quarter – including NetEase's horror game Identity V and Tencent's role playing game MU Awakening – all acquired their licenses at least half a year prior to their launches.
The suspension comes after the SART was formed in March to replace what was formerly known as the State Administration of Radio, Film, and Television (SARFT), as part of a broader government overhaul to strengthen the Communist Party's control over cultural policies, among other things.
It also comes at a time when Beijing is continuing to tighten its control over the internet, particularly content, with popular news and video apps – most recently the anime, comic and games-focused Bilibili – being taken offline for content deemed "inappropriate" or "vulgar" in the past few months.
The SART didn't respond to a request for comment on the licensing suspension by the South China Morning Post.
"We are trying our best to communicate with government authorities," said a Beijing-based game developer whose company has numerous titles that need government approval to hit the market. "There's no way to get around this issue with the government – that's just not possible." He declined to be identified because of the sensitivity of the issue.
Gao Baowen, a gaming analyst with Shanghai-based Orient Securities, said that if the halt continues, the Chinese gaming market will see a bigger halt in growth starting from the third quarter because of the lack of new titles coming to market.
"There are already thousands of gaming licenses pending approval. Judging from the monthly approval number of 700 to 800 titles, the existing applications will need two-to-three months to be approved," Gao said. "This will mean a product shortage during the summer holiday, which will hurt the industry's growth."
This article appeared in the South China Morning Post print edition as: Mainland industry hit hard by halt in new titles