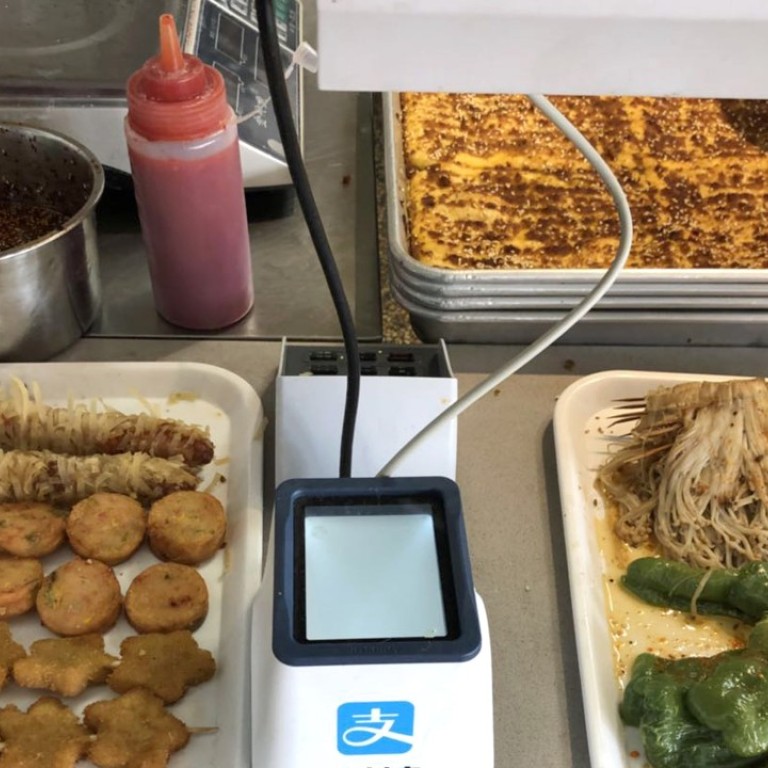 Exclusive
Former Tokyo-based engineer emerges as big winner from China's love affair with the QR code
Beijing Inspiry Technology Co. is among companies cashing in on the shift to smartphone-based mobile payments in China
Wang Yue is one of the big winners of China's love affair with the QR code. His Beijing-based company makes 70 per cent of the point-of-sale scanners used in the country to process transactions using the jigsaw puzzle-like digital labels.
Now the 42-year-old plans to bring his white 'smart box' to overseas markets, including Japan and Singapore, in a bet that mobile payments and the two-dimensional bar code will take off, just as it did in China.
His company, Beijing Inspiry Technology Co. is working closely with several organisations in Japan, as well as with Alipay and other international mobile payment brands, to boost the use of QR code payment in Japan, the Philippines, Singapore, Indonesia and the wider Asia region.
Inspiry has shipped more than 1 million smart boxes since 2015, still a tiny fraction of the number of payment points in China.
For Wang, the expansion to Japan and other parts of Asia represents coming full circle of sorts in a career that included a stint as an engineer for a Tokyo-based company in 2001.
It was in Japan that he noticed hospitals using QR codes, which were invented by Toyota Motor's automotive parts unit Denso Corp. to solve the limited amount of information that conventional zebra-striped bar codes can hold.
In 2002, he returned to China to set up Inspiry to develop 2D bar codes. He started making the box scanner as early as 2008, initially to validate QR code-based coupons and membership cards. In 2015, as Alipay and WeChat Pay became increasingly popular, the company used the smart box to facilitate mobile payments. Alipay is the payment arm of Alibaba Group, which owns the South China Morning Post .
Wang's big break came in recent years as Chinese consumers skipped paper cheques and credit cards to embrace smartphone-based mobile payments using QR codes. Today, the 6,000 KFC outlets in China use his glass-topped point-of-sale scanner that can process both Alipay and WeChat Pay, the country's dominant mobile payment apps.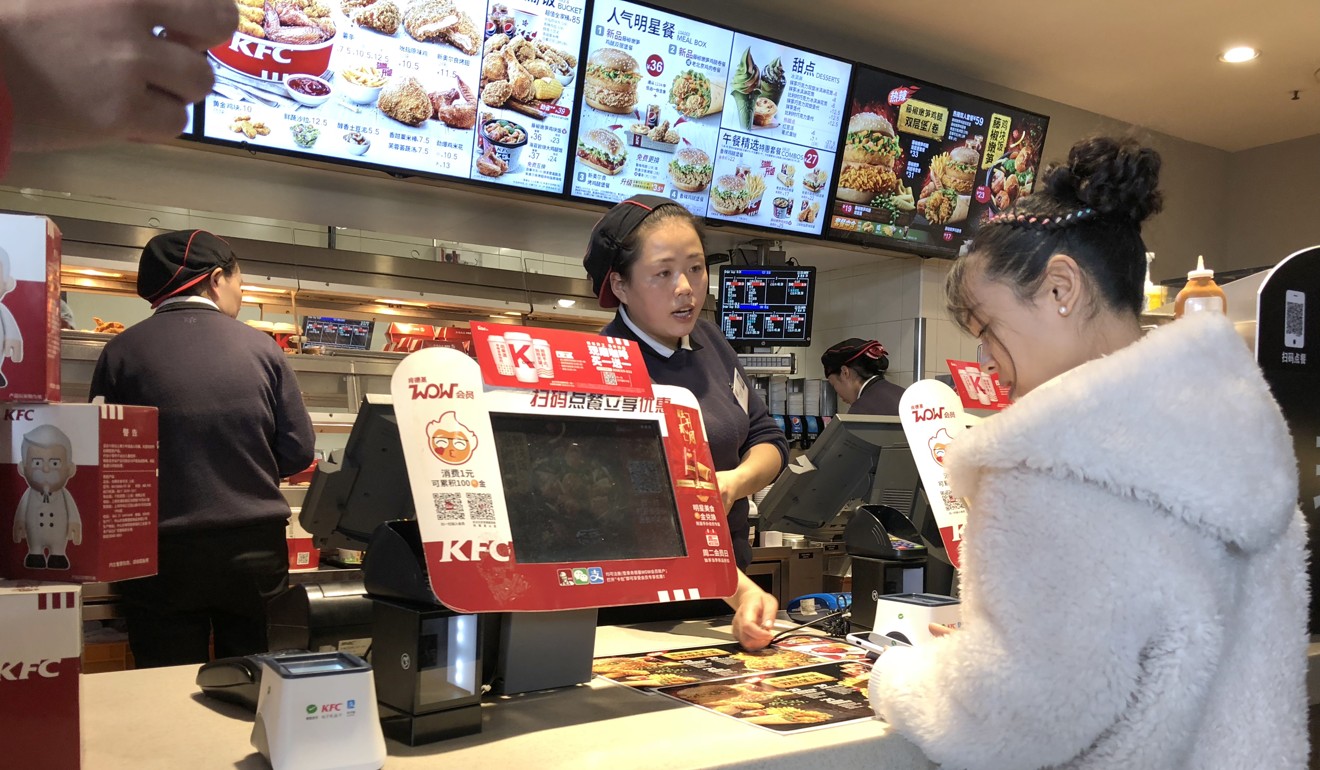 The price, at 299 yuan, meant it is an relatively affordable option for small-time merchants like vegetable sellers and food-cart vendors, which benefit from the security and convenience of not having to handle as much as cash.
"QR code payments will become popular in developing countries, particularly where many consumers will skip credit cards but use smartphone to make payments directly," Wang said in a recent interview in Beijing. "The smart box has fundamentally solved the pain points of current mobile payment, making it more convenient and efficient to process as mobile payment has become an indispensable part of life among Chinese."
Wang said he believes QR code-based payments will become the mainstream form of mobile payment at least for the next 10 years due to its convenience and low cost.
That belief will be put to the test. In overseas markets such as Singapore and Hong Kong, besides cash, consumers still predominantly use credit or debit cards, or even mass transit cards, to pay for purchases. Advances in contactless and chip-based technology have also cut down processing time compared with the traditional swipe-and-sign procedure for card-based purchases.
Just how popular are mobile payments in China? The central bank put out a notice last month reminding businesses to accept cash as payment. Paying by smartphone, using either Alipay or WeChat Pay, has become so common in China that even beggars are holding out QR codes because many passers-by do not carry cash.
Mobile payment transactions surpassed 40 trillion yuan (US$5.8 trillion) in China in the first quarter of this year, according to data from Beijing-based Analysys, a market research company.
Inspiry received a further boost when regulators discouraged the use of static codes – such as those that are printed out by merchants on a piece of paper – after reports of widespread fraud involving fake QR codes to divert mobile payments. A 500-yuan limit was imposed on such transactions. The company's scanner box instead reads the QR code generated on the payer's smartphone and can also process electronic membership cards and coupons.
The rising popularity of mobile payments has created a wave of payment terminal makers including Fujian Landi Equipment, Newland Payment Technology and Bejing Lakala Payment. Shanghai Sunmi Technology, a POS terminal developer backed by Chinese smartphone maker Xiaomi, introduced scanners that can also process orders from food delivery apps. Starbucks uses Honeywell's bar code readers in China.
"We're still only in the spring of mobile payments," Wang said. "Just 10 years ago, it took 17 seconds to call up a QR code. Almost nobody then could imagine the widespread use of QR code payment today."