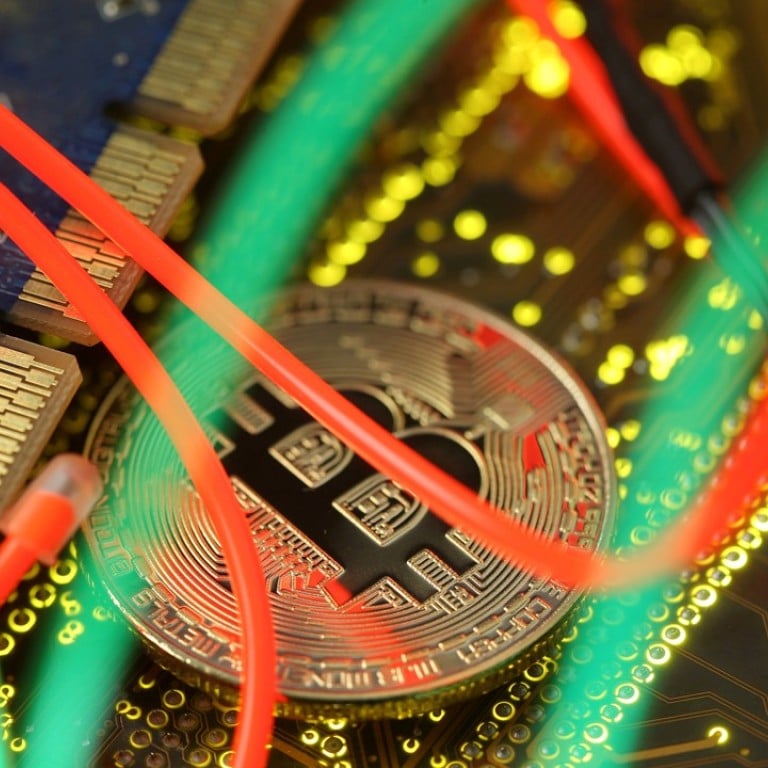 Chinese internet giants shut cryptocurrency forums and transactions amid government clampdown
Baidu, Alibaba and Tencent block cryptocurrency-related activities on their platforms amid Beijing's intensifying crackdown on digital money
China's three biggest tech companies – Baidu, Alibaba and Tencent – are moving quickly to keep pace with regulators amid Beijing's latest crackdown on cryptocurrencies.
Baidu, operator of China's dominant internet search engine, has shut down some of its popular cryptocurrency-related chat rooms, known as Post Bar services, including "Digital Currency Bar" and "Virtual Currency Bar." A search of the two online forums on Monday showed they are temporarily closed "in accordance with relevant laws, regulations and policies." A spokeswoman for Baidu declined to comment on the matter.
Meanwhile, Tencent and Alibaba have said that they are cracking down on any transactions related to virtual money on their mobile payment services.
Tencent said in a statement that the company will ban cryptocurrency trading on its social app WeChat through measures including real-time monitoring of daily transactions and block suspicious transactions when necessary.
Similarly, Alibaba-controlled Ant Financial said that it will restrict or ban accounts on its internet-payment platform Alipay when they are found to involve cryptocurrency trades.
Both Alibaba and Tencent declined to specify how they monitor cryptocurrency trading. Alibaba is the owner of the South China Morning Post.
China began its cryptocurrency clampdown last September with bans on domestic exchanges and initial coin offerings (ICOs), a controversial crowd fundraising method involving cryptocurrencies.
The government effort prompted Chinese exchange operators and ICO projects to migrate their operations to friendlier jurisdictions such as Singapore. But many still mainly focus on attracting Chinese customers through online services like WeChat and Telegram.
The moves by Baidu, Alibaba and Tencent to block cryptocurrency-related activities on their platforms come amid Beijing's intensifying crackdown on digital money. Censors recently shut down numerous cryptocurrency-focused news accounts on WeChat, including some owned by media start-ups that raised several million dollars in venture capital.
Earlier this month, Beijing's central Chaoyang district issued a notice banning hotels, office buildings and shopping malls in the area from hosting events promoting cryptocurrencies. According to a state media report last week, authorities will block access in the country to 124 websites operated by offshore cryptocurrency exchanges that provide trading services to Chinese citizens.
On Friday, five top-level Chinese regulators – including the central bank and the ministry of public security – issued a warning against illegal fundraising activities in the names of "blockchain" and "virtual currency."
Specifically, the official notice warned citizens against cryptocurrency trades through online chat services and offshore exchanges, as well as cryptocurrency-related investment tools that promise high returns and low risks, and promoted by internet celebrities.
"Such activities are a gimmick of 'financial innovation' but Ponzi schemes in the essence," the notice said.
This article appeared in the South China Morning Post print edition as: Big names join anti-crypto cause