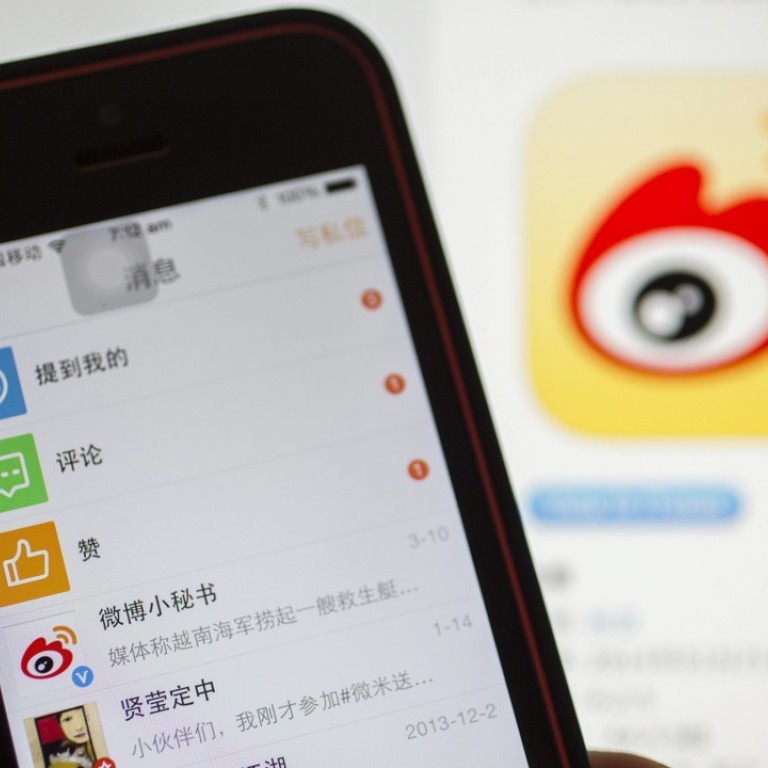 Weibo, China's Twitter, sets minimum age for users amid heightened government scrutiny of tech for kids
Weibo's move comes as Beijing steps up efforts to protect minors online and as it cracks down on a wide array of internet content deemed inappropriate
Weibo, China's popular Twitter-like social media platform, will suspend new user registration for minors under 14 years old from November amid a broad government drive to protect children's health and tighten overall control of content.
The changes are aimed at creating "a clean, healthy, civilised and orderly environment, and to protect the safety of minors in cyberspace", the company said on Tuesday in a post on its official account.
The company is also working on a special version of its app for children with "age-appropriate" content, according to Weibo, which has more than 430 million monthly active users on its platform.
The announcement did not reveal details about how existing accounts held by underage users will be handled. Weibo started asking its users to register their accounts with real names in 2011, and issued an ultimatum demanding all users to verify their accounts with their real names last September.
Social media firms globally have adopted similar age restriction policies – Facebook, Twitter and Snapchat all require users to be at least 13 years old to sign up for services. Weibo's move comes at a time when Beijing has stepped up efforts to protect minors online and as it cracks down on a wide array of internet content that it deems inappropriate.
China's gaming industry was been hit hard this year after a series of warnings in state media against video game addiction, with some titles described as "poison" and as the industry's regulatory regime is restructured. Approval of new games remains suspended.
The Ministry of Education published a document in August outlining how China, under the direction of Chinese president Xi Jinping, would protect minors against myopia, saying it will restrict the number of new online video games, limit the amount of time minors spend on games and establish an age-appropriate reminder system for games.
Earlier this month Tencent added a feature to its popular video app that blurred the image if the viewer got too close.

Weibo also volunteered in April to clean up lowbrow content on its live-streaming platforms to "ensure they do not disrupt China's core socialist values" in a campaign that lasted three months.