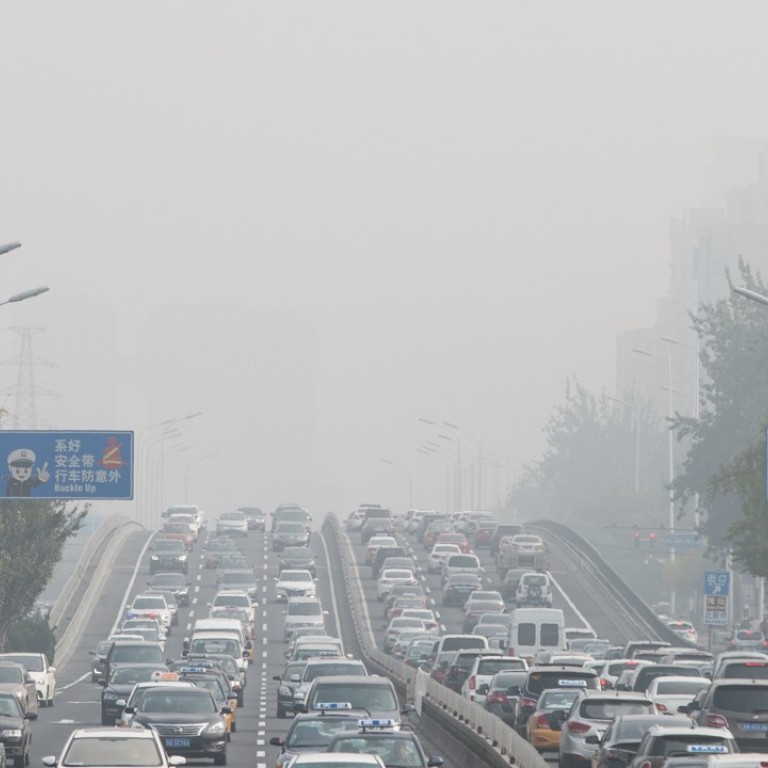 China minister projects US$14 billion domestic market for intelligent, connected cars by 2020
Intelligent connected cars herald a "new era" for cars, China's industry minister says
Major technology companies are developing driverless cars and vehicle connectivity
China is expected to be home to a 100 billion yuan (US$14 billion) market for intelligent connected vehicles by 2020, according to Industry and Information Technology Minister Miao Wei.
"Intelligent connected cars are set to become a vital means in reducing traffic casualty, road congestion and energy consumption," Miao said at the World Intelligent Connected Vehicles Conference in Beijing on Thursday. China is focusing on the development of connected cars as it holds the prospects for a "new era" for cars, and car manufacturers, service providers and industry institutions from around the world are welcome to take part in the country's efforts, he said.
Miao's projection underscores China's efforts to gain leadership in developing next-generation cars with autonomous driving and internet connectivity. China expects one in every two new cars sold to be equipped with smart and at least partial autonomous functions by 2020, according to a guideline by the National Development and Reform Commission, the country's powerful planning agency, earlier this year.
The booming smart car industry has attracted not only traditional carmakers but also technology companies. Companies include Baidu are testing self-driving vehicles in real-world conditions and building interactive car operating systems.
The first fully self-driving bus developed by Baidu has reached over 10,000 kilometres mileage with no accidents, chairman Robin Li Yanhong said at the same conference.
The operator of China's largest search engine was hand-picked by Beijing in last November to spearhead autonomous driving research. In July, Nasdaq-listed Baidu announced that its first 100 self-driving buses had been built and would be put into use in cities including Beijing, Xiongan, Shenzhen and Tokyo.
"Smart connected cars are becoming the intersection of many innovative fields," Tencent Holdings chairman Pony Ma Huateng said in his speech at the conference. "The development of artificial intelligence, the industrial internet, 5G, smart manufacturing, use of new energy and intelligent transport and smart city management are all waiting for the car industry to become a breakthrough point and for smart, connected cars to be the common vehicle for these innovations."
Tencent is working on building a voice-operated version of its WeChat messaging app into cars that can also enable real-time navigation and the sharing of geographic location, according to Ma. The company has pushed back on the introduction because of concerns about safety, he said.
Tencent, which relies on gaming and social networking for more than 60 per cent of its revenue, earlier this year announced an "all-in" strategy for cars, tying up with carmakers including BMW, FAW and Geely. Alibaba Group, parent company of the South China Morning Post, has separately signed partnership with Ford, SAIC Motor and Volvo.