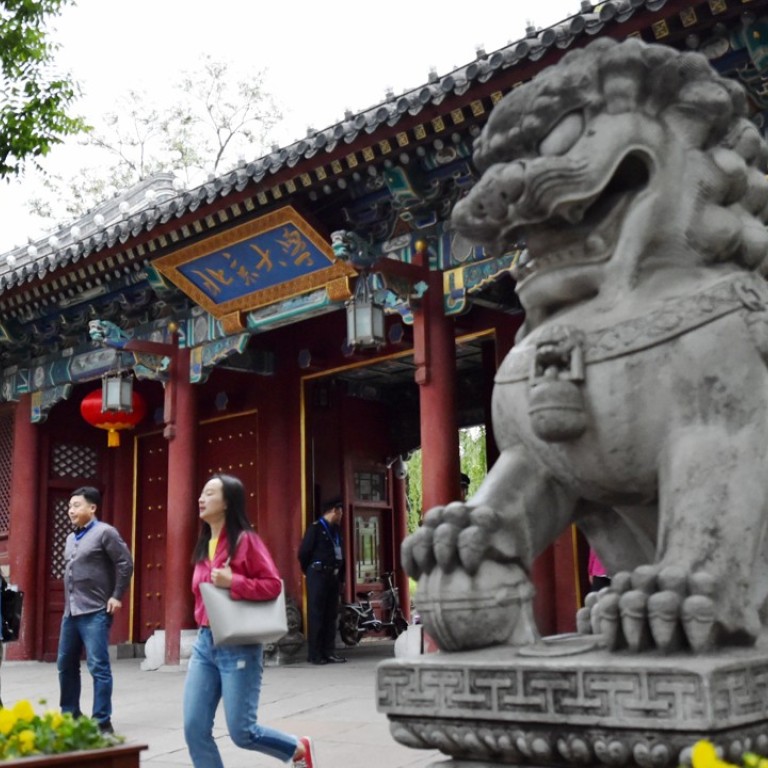 China's elite Peking University to build a new AI-focused campus as competition with US heats up
Major companies and higher education institutions in the US and China are locked in a battle for talent as they vie for AI leadership
China's elite Peking University will build a new campus focusing on artificial intelligence (AI) amid a global battle to train and attract more talent in the race for supremacy in what has been described as the fourth industrial revolution.
The planned 683,500 square-meter campus, which is equal to the size of 98 football fields, will be located in north Beijing's Changping district, according to an announcement made by the Changping authorities. The amount of investment was not given.
The new campus, featuring AI and engineering-related majors that are seen as vital to future economic success, will involve a major expansion of the existing Peking University campus – the main part of which sits in the Zhongguancun area of Beijing in a hi-tech cluster known as China's Silicon Valley.
Construction of the Changping campus will be of strategic importance to the college's future development. "[The new campus] is a major opportunity and will serve as an important platform to integrate emerging industries and attract top talent overseas," Qiu Shuiping, Peking University's Party Secretary, was quoted as saying on his visit to the Changping district last week.
Major companies and higher education institutions in the US and China are locked in a battle for talent as the two countries compete for technological leadership. Since making AI development a national strategy in 2017, as many as 34 Chinese universities have launched institutes for AI, including China's top-tier Tsinghua University. In the US, the Massachusetts Institute of Technology plans to invest US$1 billion in a college dedicated to computing and AI.
AI has assumed a key role
in Beijing's "Made in China 2025" master plan, which pledges to lift the country's industries – from robotics and aerospace to new materials and new energy vehicles – up the value chain, replacing imports with local products and building global champions able to take on Western giants in cutting-edge technologies.
Chinese President Xi Jinping said in late October that China must develop its own AI technology, saying it was important for economic development, social progress and global geopolitics.
China's AI industry has attracted the most funding, accounting for 60 per cent of all global investment from 2013 to the first quarter of 2018, but it still lags behind the US in terms of AI talent, according to a study published by Tsinghua University earlier this year.
The report said that China is far behind the US in high-level AI talent – signifying those who produce research of high quality – with China only having one-fifth of the talent the US has in this category.
This article appeared in the South China Morning Post print edition as: Peking University to build sprawling AI-based campus to meet US challenge