WeChat
Get more with myNEWS
A personalised news feed of stories that matter to you
Learn more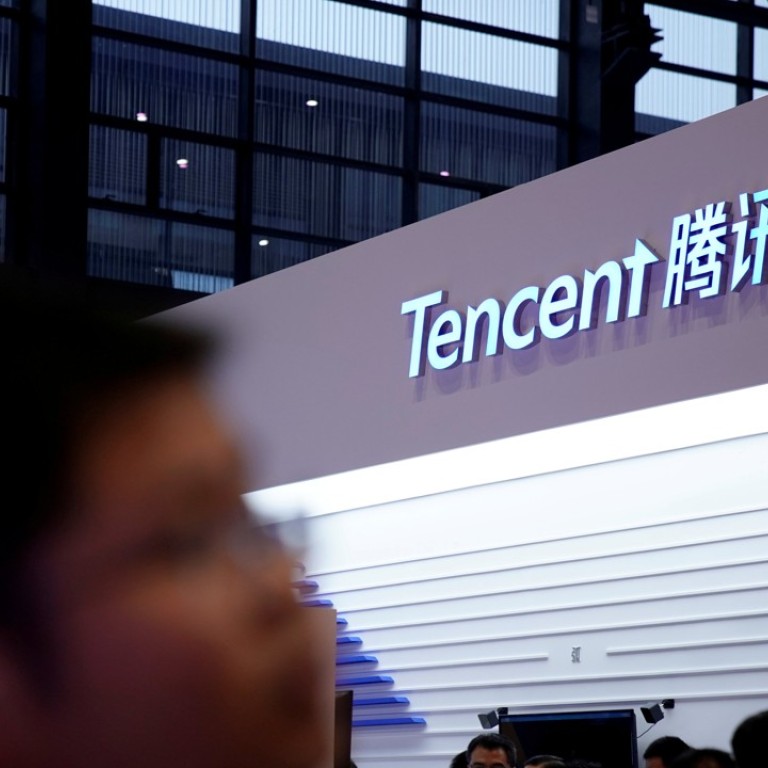 Exclusive
Tencent's WeChat to deploy AI tools in education in push into industrial internet
Move is part of tech giant's plans to tap on potential of industrial internet
Tencent Holdings is pushing ahead with efforts to sign up schools to use its all-in-one WeChat app as part of a broader shift by the company to go beyond consumers and serve more institutions.
Since WeChat started partnering with public schools and private training centres in 2014, students have been to make purchases at canteens, check test scores and communicate in group chats with their peers, parents and teachers using the app's multiple functions.
Tencent revamped its organisation structure on the eve of its 20th anniversary this year to align the company to compete for the industrial internet. In an open letter last month, chairman Pony Ma Huateng laid out the rationale for the restructuring, saying that digitisation of the economy meant the battle for the internet has moved on from consumers to industry.
"WeChat Pay has been a tool to connect people, and is now increasingly connecting industries under the company's new direction to embrace the industrial internet." Lei Maofeng, vice-general manager of WeChat Pay, said in an interview at the Fortune Global Tech Forum 2018 in Guangzhou.
"As a tool we do not pick certain industries to serve, but to approach them all and those industries with more advanced digital systems, such as retail, were among the first to integrate better with WeChat," Lei said.
Education is among the industries that WeChat is tapping to deploy artificial intelligence tools, with voice and image recognition the most commonly used technology, Lei said.
WeChat, known as Weixin on the mainland, is the country's dominant messaging app, while it also serves as an all-in-one platform for social networking, mobile payments, ride hailing, food delivery and more. The app has more than over 1 billion monthly active users.
Some 800 million users have linked their bank accounts or credit cards for the app's payment service and usage is still growing, according to WeChat.
In the third quarter of 2018, the average daily transaction volume increased by more than 50 per cent year-on-year.
Tencent's WeChat Pay competes with Alibaba Group Holding affiliate Ant Financial Services' Alipay. Together, the two payment platforms account for over 90 per cent of China's domestic mobile payments market. Alibaba owns the South China Morning Post.
WeChat now handles mobile payment processing across 70 to 80 per cent of China's universities daily, according to Lei.
Other novel applications that involve mobile payment include picking up and sending packages with unmanned lockers, are gaining popularity among users.
"We see this trend in mobile payment use cases that our users are showing stronger interest in experimenting new scenarios with an element of technology," Lei said.