Huawei
Get more with myNEWS
A personalised news feed of stories that matter to you
Learn more
Exclusive
Huawei CFO Sabrina Meng Wanzhou comments about compliance in internal meeting before her arrest in Canada
Huawei CFO Sabrina Meng Wanzhou was held on December 1 in Vancouver and is facing a US extradition request
Huawei chief financial officer
Sabrina Meng Wanzhou
, who was arrested in Canada and is facing a US extradition request, had told employees in an internal talk on compliance that there are scenarios where the company can weigh the costs and accept the risks of not adhering to the rules.
Meng took part in an internal question-and-answer session on October 29 with her father, Huawei founder Ren Zhengfei, where father and daughter shared their views on compliance.
Both executives made references to the need to control the costs of compliance and not to exceed what is legally required in individual jurisdictions, according to a transcript of their remarks distributed to employees and obtained by the Post.
Huawei declined to comment or verify the contents of the memo.
Meng spoke of the different types of external regulatory compliance, dividing them into "red" and "yellow" lines. She did not specify any markets when describing the different scenarios.
The former referred to rules where there is "no bargaining and must be strictly complied with," she said. The latter is where strict compliance is not operationally feasible and the company can build in the costs of flouting the rules as "sunk costs," she said, citing examples such as labour risks.
"Of course, beyond the yellow and red lines, there may still be another scenario, and that is where the external rules are clear-cut and there's no contention, but the company is totally unable to comply with in actual operations. In such cases, after a reasonable decision-making process, one may accept the risk of temporary non-compliance," she said.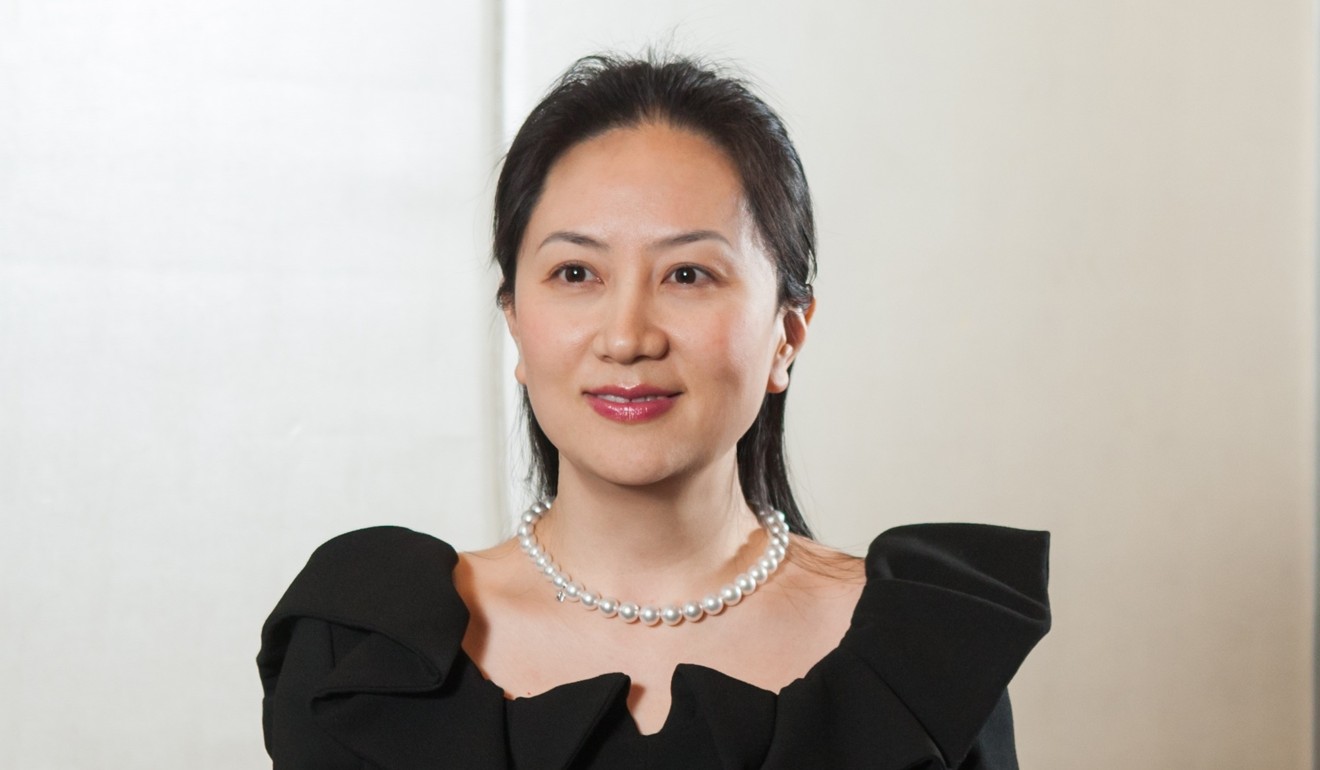 At the October talk, founder Ren Zhengfei told those gathered that compliance management in "sensitive countries" must also take into account the relevant laws of the US and European Union, without naming the countries.
"We must not bind ourselves up just because the US is attacking us," Ren said in response to a question. "If our hands and feet are bound, then we will not be able to continue producing, then what's the point of compliance?"
"The US has very strict compliance policies, but American companies are used to it," Ren said. "Nobody dares to flout the law, it has become a habit, and they can still achieve high speeds. Our company has not yet formed this habit, that is why communication costs are too high."
Few details have emerged so far beyond confirmation from Canada's justice department that Meng was arrested on December 1 in Vancouver while in transit. A bail hearing has been set for Friday. The Globe and Mail reported that she was arrested because she attempted to evade the trade embargo placed by the US on Iran, citing a Canadian source with knowledge of the arrest.
In a memo to employees on Thursday seen by the Post, Huawei asked staff not to be affected by "external commentary" on Meng's detention.
Earlier this year, Shenzhen-based ZTE was brought to the brink of collapse after the US activated an export ban that prohibited American companies from doing business with the telecommunications equipment company. The ban was subsequently lifted under a new 10-year probation and US$1.76 billion fine that saw the US place an official to oversee the company's compliance with the terms of the deal.
Unlike ZTE, Huawei has not been formally accused of breaching US export sanctions on Iran and North Korea.
Follow @SCMPTech on Twitter for the latest China and Asia tech news
This article appeared in the South China Morning Post print edition as: Weigh cost of compliance management: Huawei CFO