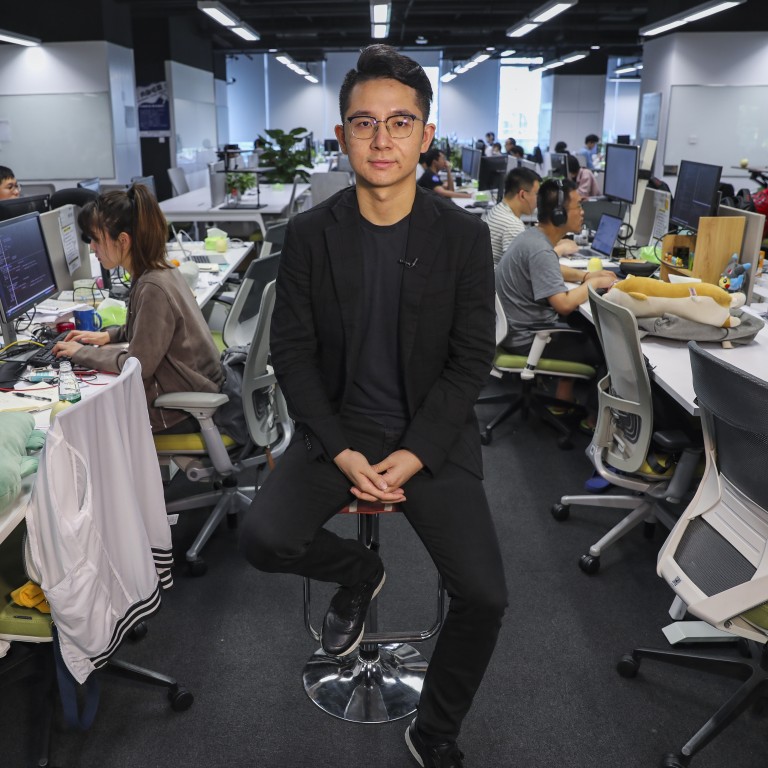 Exclusive
Rising Chinese AI star Megvii gets caught in the US-China tech war
Megvii among Chinese facial recognition companies reportedly being considered for US technology blacklist for role in Xinjiang surveillance
China wants to adopt AI in all walks of life, from health care to financial services to driverless cars and robots
Yin Qi started Megvii eight years ago in Beijing's Zhongguancun tech hub, along with two of his classmates from Tsinghua University, with the goal of making the world a better place.
Today, the facial recognition algorithms developed by the Beijing-based start-up, which previously also went by the trade name Face++, have made it the world's biggest provider of third-party authentication software. Its technology is widely used in China to unlock smartphones, make mobile payments, and verify identities at banks, train stations and airports.
But it is its use by law enforcement agencies that has landed Megvii in the growing debate over privacy and rights of individuals to be free from public surveillance. The controversy erupted in May after Human Rights Watch, a New York-based group, released a report that said Megvii was the supplier of recognition technology used by Xinjiang police in a surveillance app. China has drawn international condemnation for its treatment of Muslim minorities in the far western region. Megvii said it has no association with the app.
The South China Morning Post visited Megvii in Beijing about two weeks after the report and spoke to Yin, co-founder and chief executive of the 2,000-strong company. An office tour showed rows of adjustable standing desks and programmers staring at lines of code on their computer screens. The only sounds were the soft tapping at keyboards.
"We're not in it for the short term or to make money or to do a start-up, rather we really want to let AI change lives for the better," Yin said in the interview. "Our intentions are pure."
Asked about Xinjiang, Yin said that "technology is definitely not to blame, definitely someone should be responsible", without elaborating.
Yin made the comments about a week before media reports that the US government was considering cutting off the supply of crucial American technology to Chinese video surveillance firms, including Megvii, due to concerns over human rights violations.
The US blacklisted Huawei Technology, the world's biggest telecommunications network equipment maker and leader in ultra-fast 5G network gear, from buying American technology without special permission, citing national security concerns. Separately, the US Department of Homeland Security has reportedly warned American businesses to secure their data when using drones made in China.
Megvii said that its solutions "are not designed or customised to target or label ethnic groups".
The company said it requires its clients "not to weaponise our technology and solutions and not to use them for illegal purposes, including the infringement of human rights." Megvii tries to "ensure that our technology is not used for damaging purposes," it said, adding that as a private company, the firm is focused on "commercial, not political" solutions.
In a "corrections" section at the end of its online report, Human Rights Watch said that the original publication "did not precisely convey our analysis at that time." The organisation "notes it is possible Face++ code, which connects to a publicly accessible platform, may have been left in the app but not actually deployed, and reaches no conclusion at this time as to Face++'s relationship to IJOP", one of the systems used by Chinese authorities for mass surveillance in Xinjiang.
Human Rights Watch will continue to investigate the IJOP app and update its findings, it said. 
Born to a middle-class family in Wuhu, a city on the banks of the Yangtze River in Anhui province, Yin was allowed by his father, a teacher, and mother, a civil servant, to do what he wanted as long as he was among the top 10 in academic results in his class, which he did.
He enrolled at Tsinghua University and studied under Turing Award winner Andrew Chih-Chih Yao. It was in Yao's class that he met Tang Wenbin and Yang Mu, and the three of them would go on to start Megvii.
Tang topped their class and coached the China team for the Olympics of information engineering. He was also president of the student association for science and technology. Yang, an Olympiad gold medallist, was the most introverted of the three and it was "Tang and I standing behind Yang, pointing fingers while Yang coded," Yin said.
Megvii traces its beginnings to a social facial recognition app that the three created for fun as an extracurricular activity. But the app became successful enough that they decided to set up a company and give it a proper go.
Today, the start-up is valued at US$4 billion and investors include Bank of China Group Investment, Foxconn Technology and Alibaba Group, the parent company of the Post. Megvii's customers include Lenovo, Xiaomi and Vivo. Its technology has helped the Ministry of Public Security make more than 5,000 arrests of fugitives since 2016.
Throughout the interview with the Post, Yin talked about his belief in the power of technology to do good. He peppered his comments with observations like how allowing more people to use technology could unleash "limitless potential." He described algorithms as "beautiful" and speaks of their "simplicity and elegance".
But that idealism and vision of a tech utopia is meeting the cold, hard realities of geopolitics.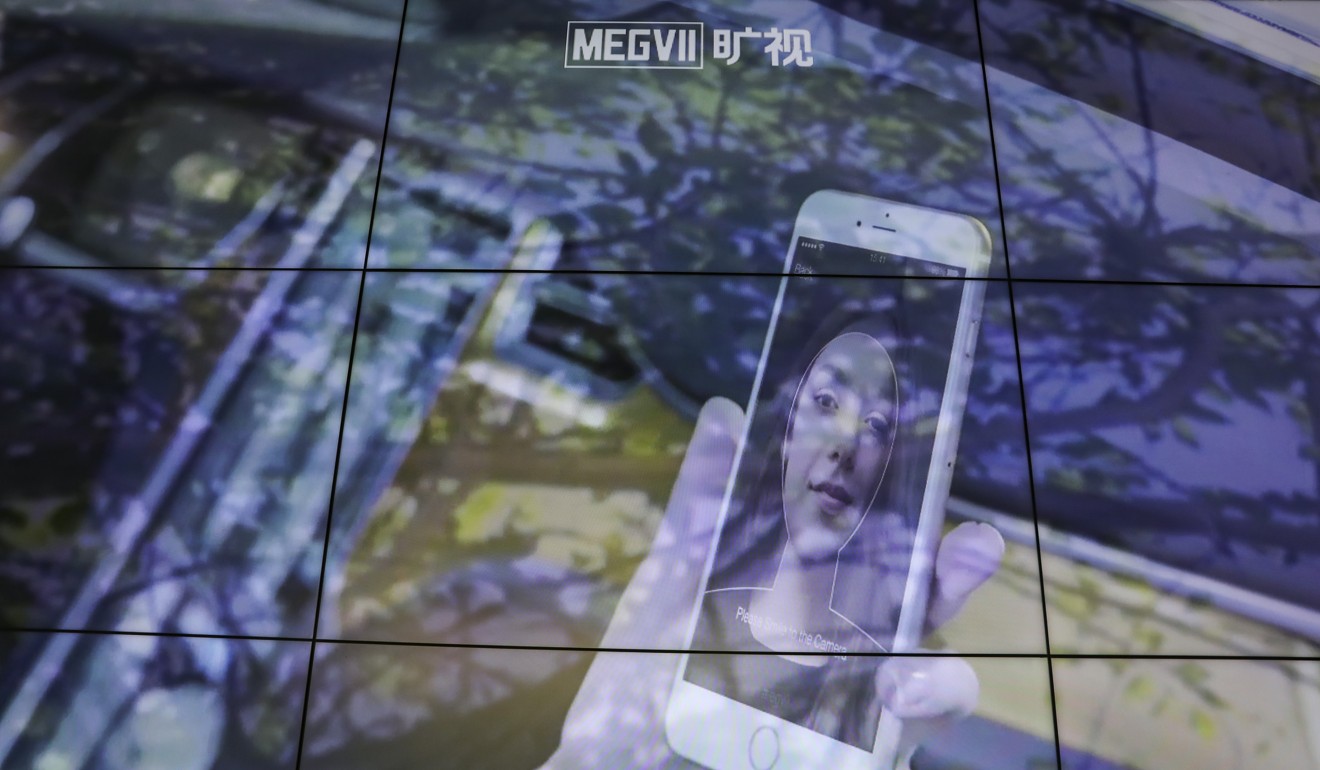 Reports by The New York Times and Bloomberg, citing unnamed sources, threaten to cast a pall over what Yin had hoped would be a banner year for Megvii.
The company, together with SenseTime, Yitu Technology and CloudWalk Technology, are among the Chinese start-ups that are leading the world in facial recognition technology. This field of AI has widespread commercial applications in industries from health care to financial services to driverless cars and robots.
Companies are looking to use algorithms to comb through data to spot patterns and devise solutions to problems, handing those who master the science a competitive advantage.
Yin said the eventual goal of Megvii is to become the "brains" behind all industries that need to digitise their operations. The company is targeting the areas such as the Internet of Things, citywide applications in government, schools and real estate, as well as manufacturing supply chains.
Today, Megvii's technology is being used in Japan, South Korea, Southeast Asia, Europe and the US.
"For us, this year is the year that we establish some benchmark overseas projects, to really integrate the technology and products with the needs of local customers," Yin said. "We are an AI company with deep learning at its core. A lot of our use cases no longer have any relation to facial recognition. For example, in Japan and Korea, our best use case is logistics and warehousing and intelligent factories. Facial recognition is just a very small use of our recognition engine."
"Technology is 99 per cent good," Yin said. "Our motto is to create value for society using extraordinary technology."