Vietnam
Get more with myNEWS
A personalised news feed of stories that matter to you
Learn more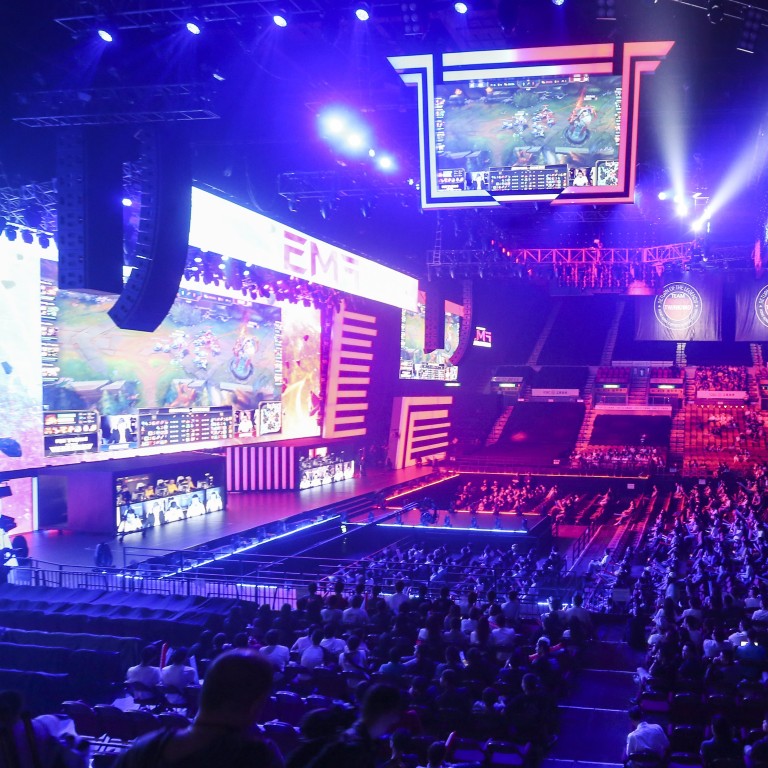 A new Beautiful Game: Vietnamese youths turn passion for gaming into rewarding e-sports careers
Young people in Vietnam who see gaming as more than just a hobby are turning their participation into careers as casters, e-sports players or developers
Being a gamer in the country still carries a bit of social stigma rooted in a generational divide
Doan Manh An was destined to become a professional e-sports commentator – a caster.
A few years ago, fresh out of school with a marketing degree, he found himself in a drab office, pushing papers every day. The routine of the rat race grated on him. So he quit.
"During that desperate time, I was staying at home, watching other casters for League of Legends, and accidentally saw a job ad recruiting casters for Vietnam Esports TV. I decided to take up the chance," he said. "At the time, e-sports was not as popular as it is nowadays in Vietnam."
Fast forward five years. Manh An is one of the star e-sports commentators in Vietnam. Some of the competitions he has covered include the Vietnam Championship Series A – the highest professional tournament for League of Legends teams in Vietnam – and the recent 2019 Mid-Season Invitational, a tournament organised by Riot Games for the same game this past summer.
Manh An works for Vietnam Esports TV, which is owned by Sea Group's digital entertainment division, Garena. As a shoutcaster, he narrates play-by-plays of games for viewers, specialising in League of Legends bouts. Matches usually last up to 35 minutes, and it's Manh An's job to unpack how players choose their line-ups and whether their tactics, such as pressing forward or playing defensively, might pay off.
Considered to be the premier e-sports network in the country, Vietnam Esports TV has about 2.95 million followers on YouTube, and has racked up about 1.85 billion views, with an average of 650,000 views for each video on its channel.
In Vietnam, video games are still seen as a pastime, not something that somebody makes a living off of. To some extent, being a gamer, whether professionally or casually, still carries a bit of social stigma rooted in a generational divide.
And yet groups of young people who see gaming as more than just a hobby are turning their participation into rewarding careers, whether as casters, e-sports players or developers. And with an ongoing tech boom still taking place in Vietnam, the field is about to get much bigger.
Scepticism and stigma
One of the biggest hurdles that casters and e-sports players face is at home. Their jobs are new creations; it has only been in the past decade – with the introduction of Vietnam Recreational eSports Association in 2009 – that video games have become mainstream and recognised as a competitive sport. Still, some people do not quite understand what the big deal is with watching avatars duke it out on a screen.
As was the case with Manh An, fellow caster Thang Thep (his nickname), who is attached to local game publisher Appota, took some time to convince sceptical parents about his job. Both remember how they were dragged out of internet cafes and scolded for spending too much time on video games when they were teenagers. Even now, as young professionals working in the gaming scene, Manh An and Thang Thep haven't completely dissolved their parents' scepticism.
"My mother still asks me whether I was playing video games. I often have to remind her that's my job now," Manh An said.
Partly, yes. In practice, the job is much more than that.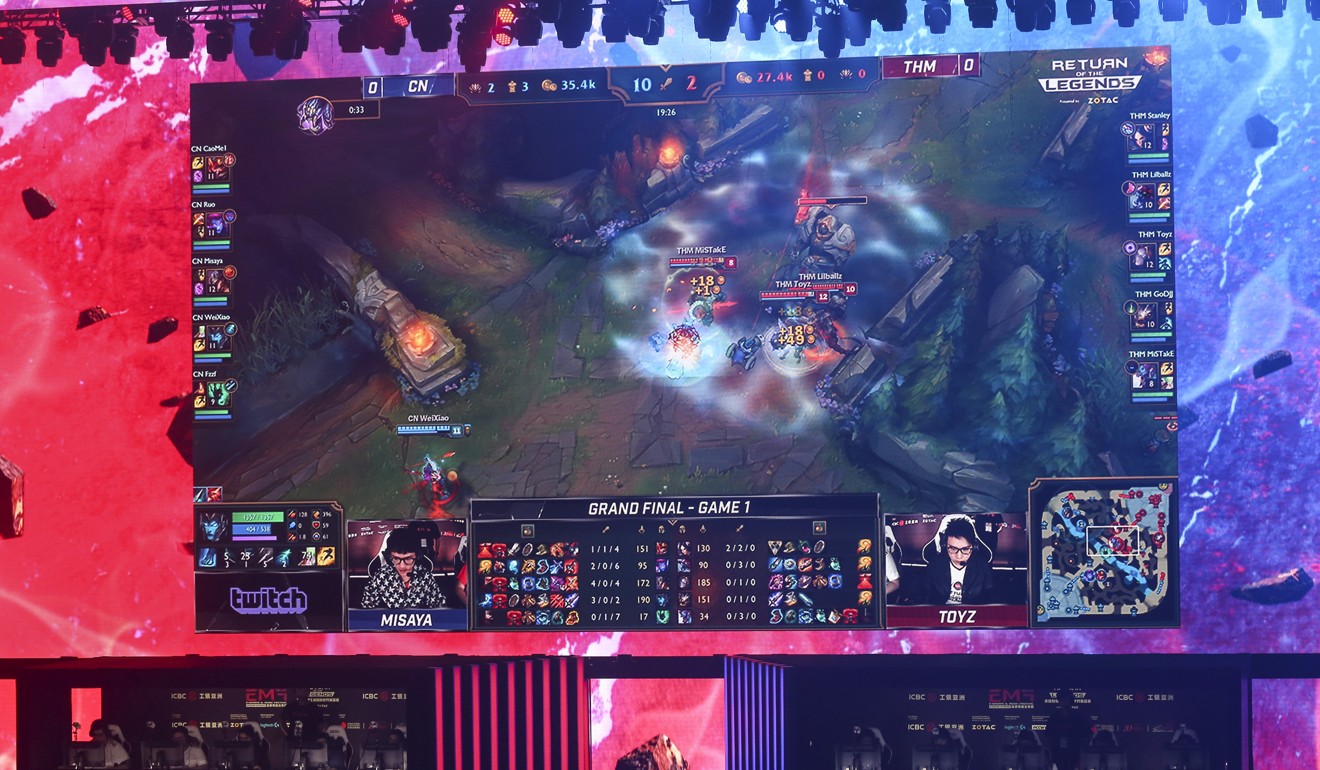 Casters do not need to be among the best players, but they need to have a good grasp of a game's mechanics, Thang said. His idol is Trevor "Quickshot" Henry, one of the world's first casters for League of Legends. His recognisable South African inflection has accompanied viewers through many World Championships events for the game.
Before joining Appota, Thang developed his experience and rhythm by doing play-by-plays for Hanoi's community of Street Fighter gamers at console game events.
"You need to master the vocabulary, and also have to play video games to explore rather than just to win," Thang said. "I don't prepare for any competition. It just comes naturally because I have been playing in different positions to increase my knowledge and familiarity with games."
Some casters also live-stream their gaming session and interact with fans. It's a way to kick back without unplugging from the scene. The schedule is flexible, and the casters can experiment with different styles of narration.
A new Beautiful Game
About two years ago, Manh An was invited to join an exclusive network on Facebook Gaming that includes nearly 500 game-related content creators in Vietnam. Facebook is the most popular social media network in Vietnam and streamers on Facebook Gaming have attracted millions of views.
Within the gaming community, only a handful of streamers have risen to celebrity status. The most celebrated streamers in Vietnam – such as ViruSs, PewPew, and Misthy, who each in their own way cultivated massive followings – have millions of followers on streaming platforms, get sponsorship from beverage to computer gear brands, and work with creative agencies.
Manh An believes he has a good shot at raising his profile as a streamer. He is training to develop a better sense of certain games, and is interacting more with fans. Streamers have to stay ahead of the trends and be mentally prepared to handle negativity hurled at them by trolls and detractors.
Think of it like this: Football is popular in Vietnam, and people know the names of well-known commentators for the sport, even if they do not watch many matches. Maybe – just maybe – shoutcasters could enjoy some measure of that recognition in the future.
There's really no formula for becoming a successful streamer or caster. For Manh An, it's about his sense of humour. For Thang Thep, it's his down-to-earth personality.
"The key is really to understand what the viewers want," Manh An said. "Since switching to playing Teamfight Tactics [a standalone auto battler video game], I have had more time to interact with my viewers because its tempo is not so quick."
Rise and recognition
Most millennials in Vietnam grew up with video games. Before a connection to the internet became a de facto utility, young people often packed into internet cafes to play online games for hours on end.
That changed when the connections became faster and cheaper. Facebook landed in Vietnam, as did YouTube. Video games were released around the globe simultaneously, so young people in Vietnam can download them and start playing like anyone anywhere else in the world. The side-scroller mobile game Flappy Bird was developed in 2013 by Nguyen Ha Dong, and put Vietnam's mobile gaming scene on the map.
Right now, Vietnam's only unicorn is VNG. Other game-focused start-ups in the country include Appota, VTC Game, and SohaGame. Regional e-sports powerhouse Garena has been operating in Vietnam for a decade. Game publishers pour money into their major e-sports titles as well as sponsorships.
According to a report published by Appota in 2018, Vietnam had about 18 million e-sports players last year, and was on track to having 8 million viewers who watch live-streams at least once a week. With about 51 million 3G and 4G subscribers, and around 32.8 million gamers in the country, Appota estimates that one out of two people who have mobile internet in Vietnam actually plays video games on their phones, like PUBG Mobile, or Garena's Arena of Valor and Free Fire.
Appota's report also cites video game and e-sports analytics firm Newzoo to rank Vietnam as the 28th largest gaming market in the world, up from 35th in 2017. Last year, Vietnam's video game and e-sports sector generated estimated revenues of over USD 365 million.
Chris Tran, head of e-sports for Riot Games Southeast Asia, said the Vietnamese market carries strong potential because of its young audience, competitive gamers, and strong community spirit. In 2018, Riot Games began to guarantee a spot to the top Vietnamese e-sports team in its League of Legends international tournaments.
Jason Ng, vice-president of strategic partnerships at Garena, said Vietnam's Team Flash recent win at the 2019 Arena of Valor World Cup has demonstrated the nation's elite e-sports talent. Vietnam was also among the 12 teams represented at the recent Free Fire World Series organised by Garena in Brazil.
Launched two years ago, Sea claims that mobile battle royale game Free Fire has grossed over USD 1 billion, driven by fastest-growing game markets in Southeast Asia, Latin America, and India. "Along with the rest of Southeast Asia, the gaming and e-sports scene in Vietnam continues to grow rapidly," Ng said. "Our Arena of Valor is also one of the top mobile games in Vietnam and the region, and e-sports continues to be a huge driver for its continued success."