Internet
Get more with myNEWS
A personalised news feed of stories that matter to you
Learn more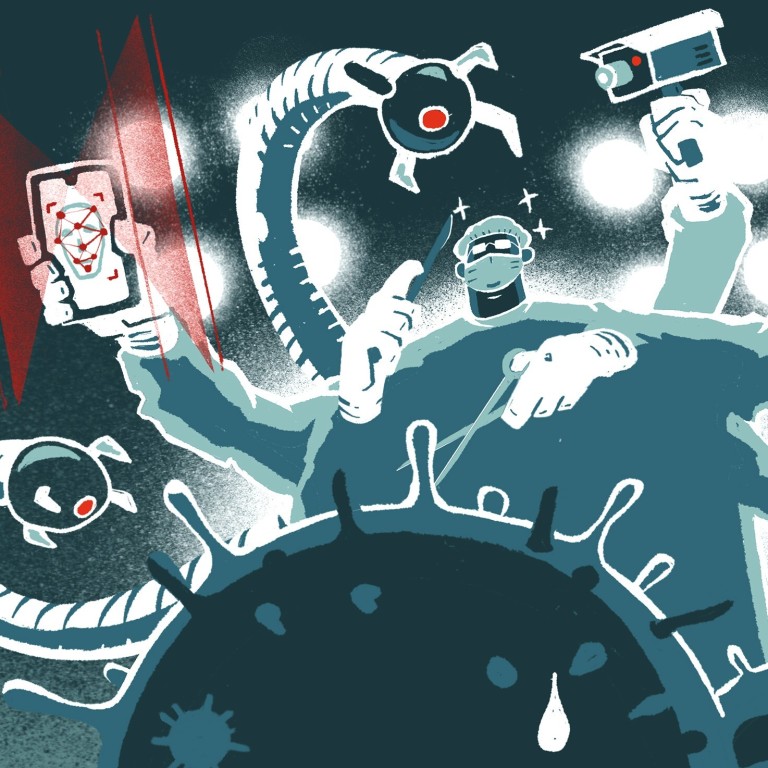 SCMP's China Internet Report 2020 finds that Covid-19 has accelerated digitisation of economy
The pandemic has permanently changed how people in China are using technology in their everyday lives
People have been reaching out for public services, such as health care and education, online
"The Covid-19 pandemic has left a lasting and transformative impact on China's internet industry and has dramatically changed media consumption behaviours across the country," said Gary Liu, chief executive officer of the South China Morning Post.
"This report is essential reading for insights and new patterns on 5G development, AI, fintech and much more, all assembled from SCMP's depth of access into and knowledge of China' technology sector."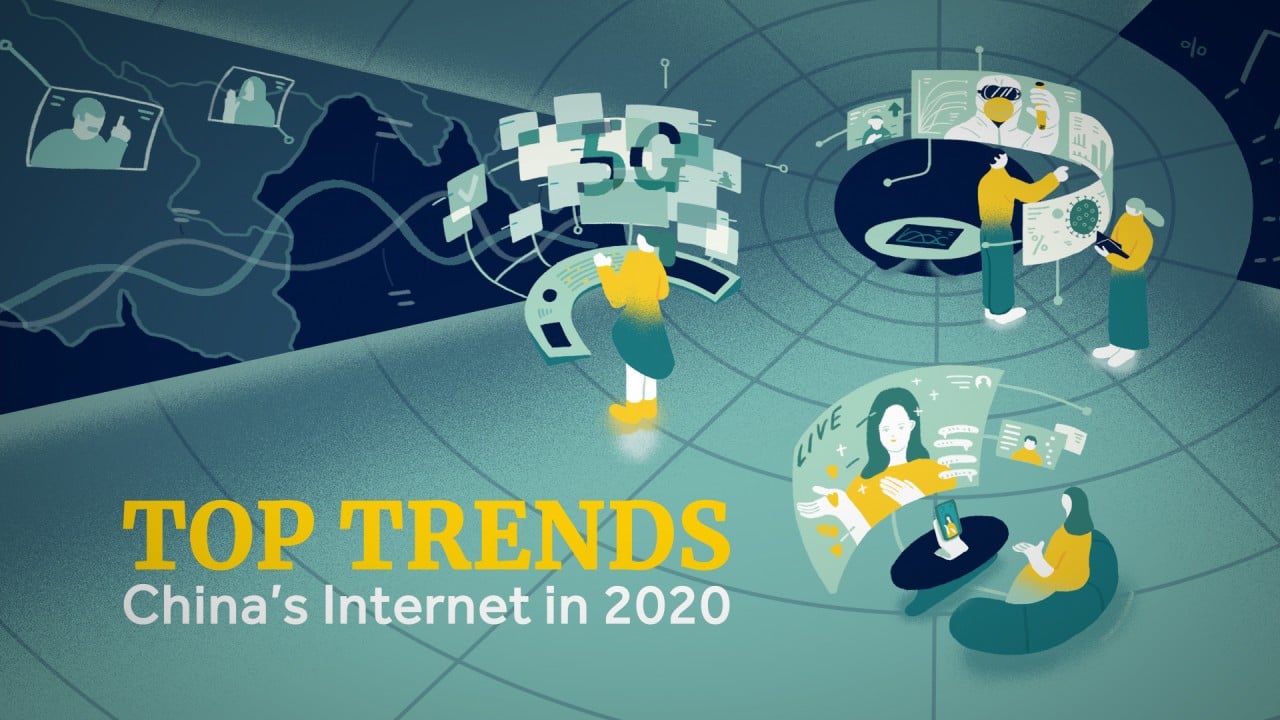 06:22
Three trends shaping China's internet from SCMP's China Internet Report 2020
Three trends shaping China's internet from SCMP's China Internet Report 2020
China, which has over 900 million internet users, has seen the average daily time spent on the internet per user grow to 7.2 hours in March, compared with 5.6 hours in the same month a year ago. But this time it is not just shopping and gaming – people have been reaching out for public services, such as health care and education online.
The CIR 2020, produced by SCMP Research and based on SCMP reporting, finds that the global pandemic has had a profound impact on China's technology landscape – accelerating media consumption and spurring innovative technology use cases to combat the virus itself. It takes a deeper look at 10 China technology sectors – including e-commerce, AI, chips, content and social media, 5G and healthtech.
"SCMP has one of the largest desks dedicated to covering business and technology in China and we have been closely chronicling its digital-led industrial transformation and drive to be a global leader for innovation," said Tammy Tam, editor in chief at SCMP.
"Our access and knowledge about China's tech landscape continues to provide unparalleled insights and we're pleased to contribute our expertise to this year's edition of the China Internet Report."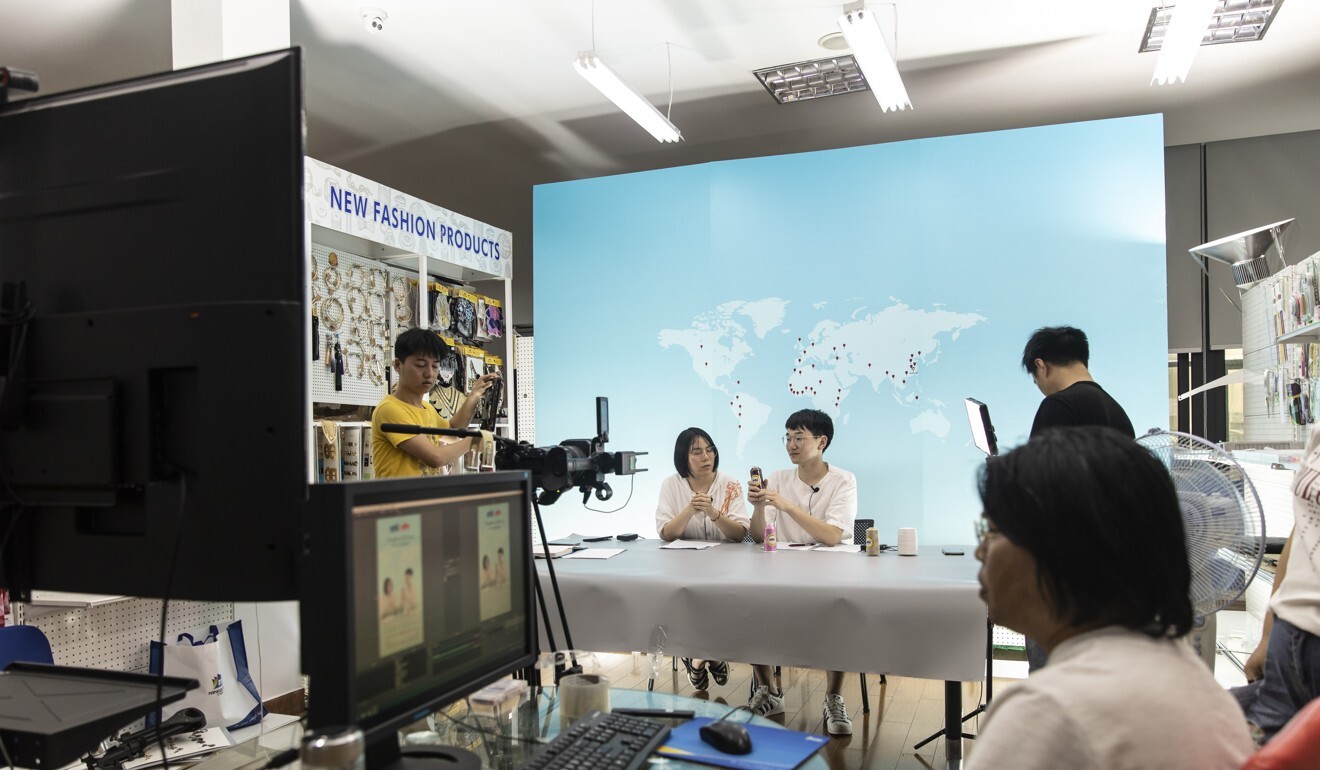 In the education arena, China's prestigious Tsinghua University this year offered online courses to people on short video app Douyin during the pandemic. In the health sphere, China implemented a national initiative to assign residents with coloured QR codes, using big data to assign health risk levels.
China's push for self-reliance in strategic technologies such as artificial intelligence and semiconductors amid escalating tech tensions with the US remains another key theme – as does Chinese telecoms equipment giant Huawei and its push to lead the global 5G network market.
Although China still needs to import many core components and lags in overall chip production capabilities, some experts see a chance that it can close the gap – specifically with AI chips – according to the report.
Meanwhile, China is pushing ahead with an
aggressive buildout of 5G networks in 2020
, which should also see the introduction of modestly-priced 5G handsets – ushering in a new mobile era. The 5G market is expected to hit US$70-85 billion in 2020 with an estimated 160-175 million 5G subscribers, according to the report.
The rise of live streaming as an important new sales channel – even for conventional businesses such as luxury goods, real estate and travel – is another theme. James Liang Jianzhang, co-founder and chairman of Trip.com, attracted 1.2 million viewers to his live stream this year.
Amid a worsening international climate and a more favourable regulatory environment, many Chinese tech companies have sought to list or dual-list on exchanges in Hong Kong and mainland China. In June 2019, China launched its new Science and Technology Innovation Board, or "STAR market", which has so far outperformed traditional boards in China.