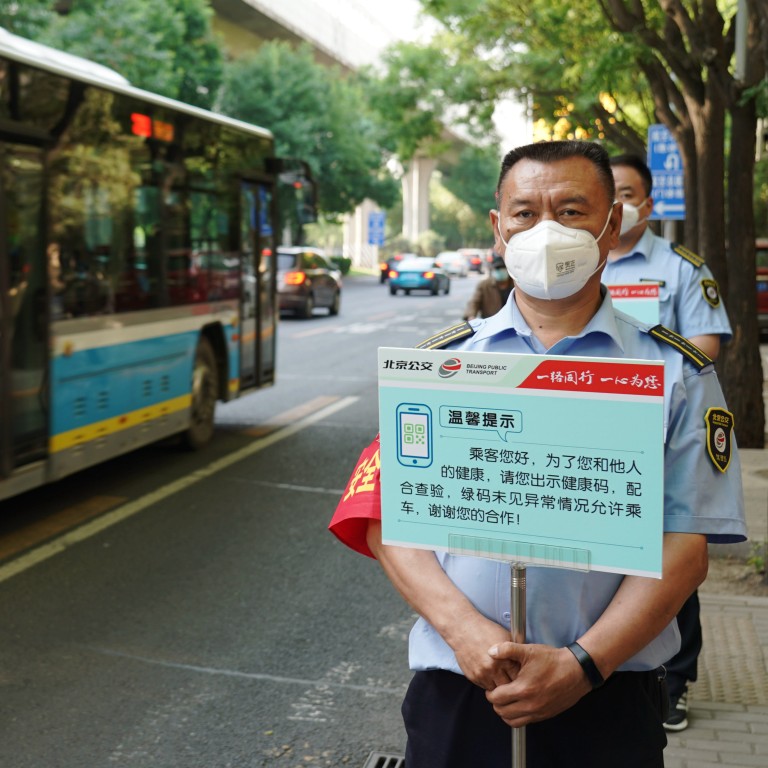 Coronavirus: Beijing, fighting Omicron, adds identity info to transport passes to speed up checks of Covid-19 status
The city plans to make the change by the end of the month, purportedly to alleviate bottlenecks caused by staff checking commuters' health-code apps
The move essentially extends real-name registration, previously only required for intercity travel, to transport within the city
As it battles an Omicron outbreak, the city of Beijing plans to add identifying information to subway and bus cards by the end of the month, a move designed to speed up mandatory checks of Covid-19 status as the city's 22 million citizens adjust to daily reality under China's dynamic-zero
Covid-19
policy.
Beijing Municipal Administration and Communications Card Co (BMAC), the city government-owned developer of the transport pass, has urged passengers to "upgrade" their cards by adding identity numbers and phone numbers as a first step to integrate the transport passes with Covid-19 status information.
The inclusion of the identifying information should save time as citizens comply with a rule, implemented Tuesday, that mandates proof of a negative nucleic-acid test within the last seven days to use public transport.
Beijing's effort follows similar moves in the Guangdong-province cities of Guangzhou, Shenzhen and Zhuhai to integrate health information with the public-transport infrastructure in order to control the movements of unvaccinated citizens or residents from high-risk areas.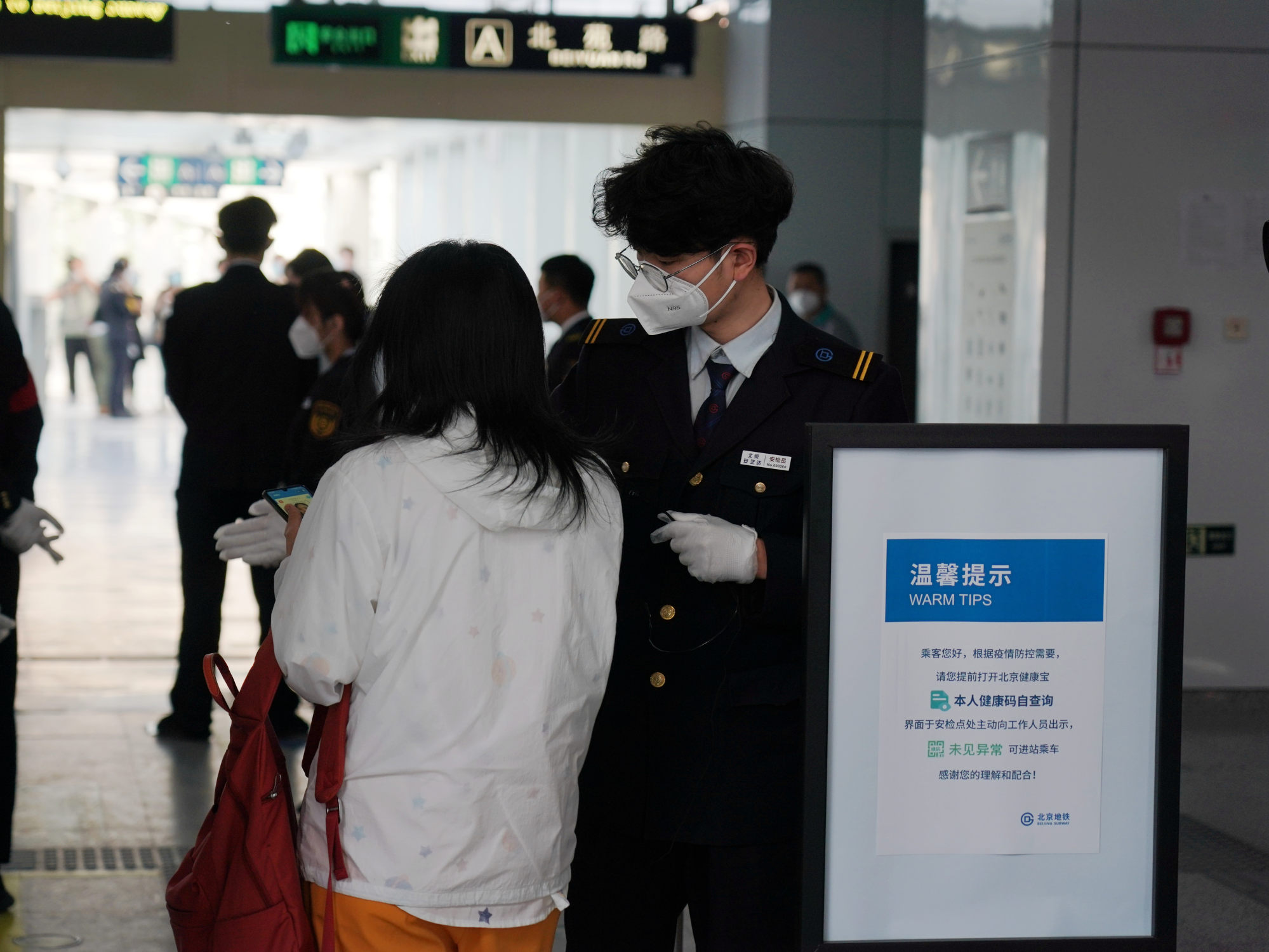 The rule has caused bottlenecks for commuters thus far because staff members and volunteers at subway stations and bus entrances must manually check each person's health code using
a QR-based app launched in 2020
that categorises people into green, yellow or red based on their PCR (polymerase chain reaction) tests and commuting records.
"After the users complete the upgrade by adding the relevant information, they no longer need to switch between different [apps], reducing the waiting time in line and improving the efficiency of travel," BMAC said in a statement. Senior citizens and children who do not have phones can be exempted from the check, BMAC added.
China's efforts to control the pandemic, which rely on strict screening and tracking, have brought surveillance to an unprecedented level. A green health code, which contains the holder's travel information, has become a must to move around.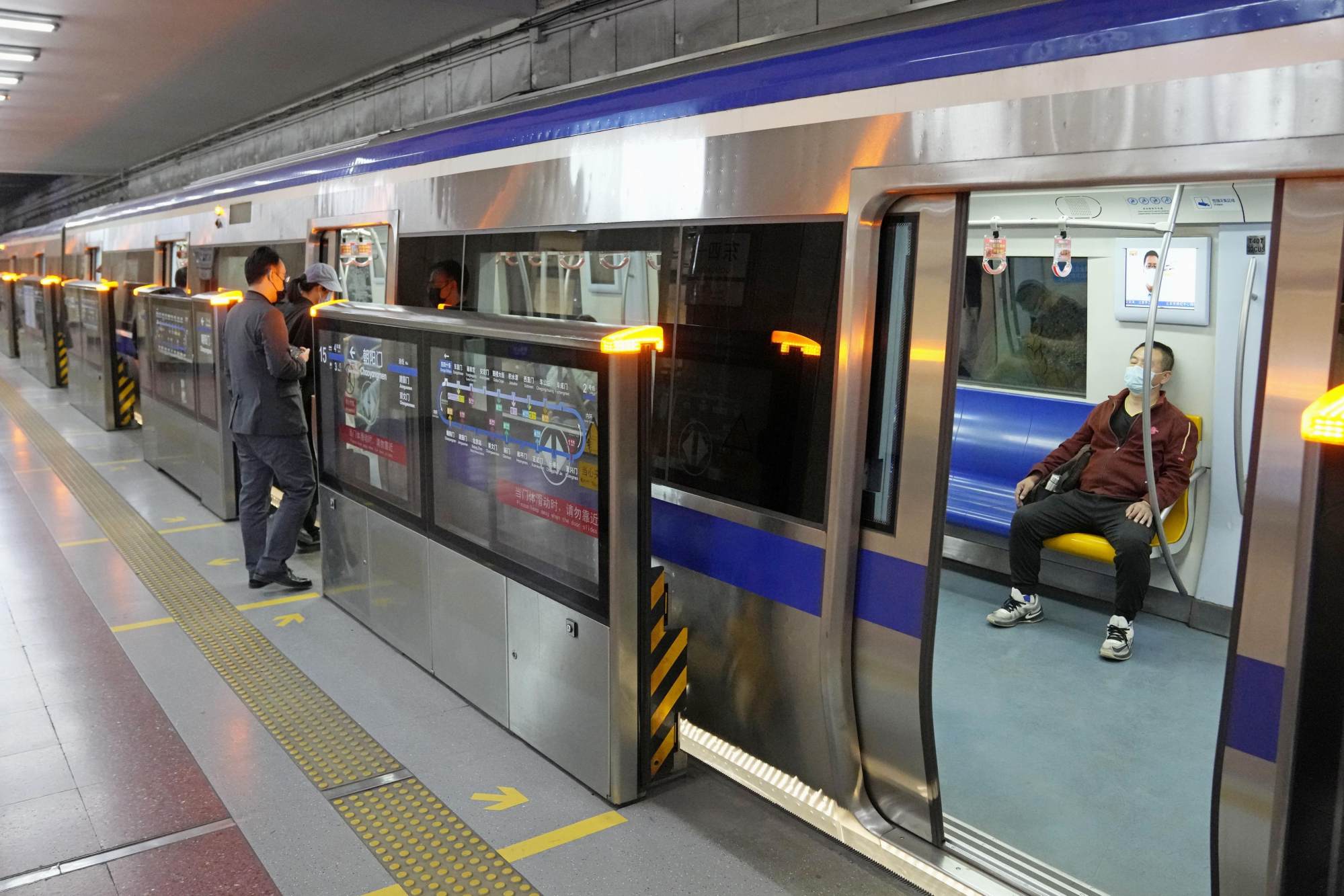 Within just half an hour on Tuesday morning, staff at the Shilipu station in eastern Beijing stopped two passengers with non-green health codes from entering the station, state-run Beijing Daily reported.
In essence, the combination of transport card with personal information would bring the country's "real-name registration", previously limited to intercity bus and train travel, to intracity movements as well.
Across China, nucleic-acid tests and health-code checking have become part of daily urban life, adding a new layer of inconvenience on top of other requirements, such as security checks at subways.
The Chinese government has not published a road map out of the current dynamic-zero approach, fanning speculation that many existing Covid-19 measures – frequent testing, health-code checking, snap lockdowns and even largely closed borders – may become permanent. The Beijing News, another government-run newspaper, said that syncing health information with transport cards takes place "as pandemic control becomes normalised".
The latest wave of
Covid-19
in Beijing, which has seen more than 1,100 cases since late April, has closed more than 60 subway stations and fully or partially suspended service on some 150 bus lines.
In addition the municipal government last week suspended taxis and ride-hailing services in parts of Chaoyang, Fangshan and Shunyi districts, the epicentre of the coronavirus outbreak. But residents have complained about a lack of transport options in case of
emergencies
such as going to the hospital, the
Post
reported earlier.