Alibaba
Get more with myNEWS
A personalised news feed of stories that matter to you
Learn more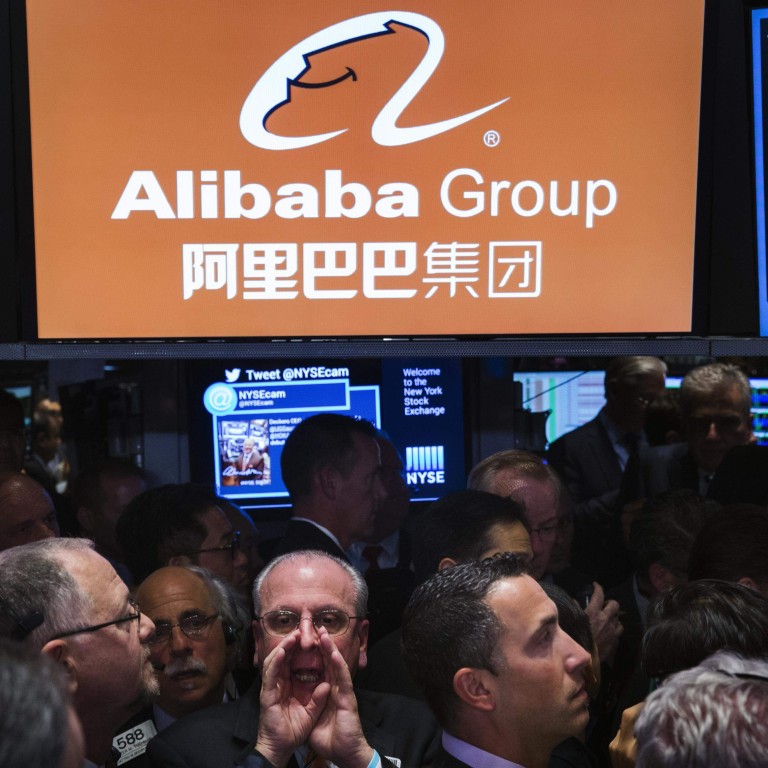 Alibaba seeks Hong Kong primary listing for Stock Connect access, 'wider and more diversified investor base'
The e-commerce giant said that it has received approval from the board to add Hong Kong as another primary listing venue
The company's daily average trading volume in Hong Kong was around US$700 million in the first half, compared with US$3.2 billion in New York
Alibaba Group Holding
is seeking a primary listing on Hong Kong's stock exchange, elevating its status on Asia's third-largest bourse to gain access to a transborder investment channel with mainland China to widen and diversify its investor base.
Alibaba, which owns the South China Morning Post, is seeking to complete the process to upgrade its Hong Kong stock exchange presence from a secondary listing to a primary listing before the end of the year, the Hangzhou-based company said in a statement.
The decision comes after Alibaba has lost nearly two-thirds of its valuation since its peak in late 2020, partly due to a government regulatory campaign to curb its expansion, including a record US$2.7 billion antitrust fine last year and the last-minute suspension of a mega-IPO for its fintech arm, Ant Group.
The plan to upgrade its listing status in Hong Kong also comes at a time when New York-listed Chinese technology firms are facing delisting risks as US and Chinese regulators remain locked in a dispute over auditing rules.
Alibaba's plan has already received praise from China's state media. The Global Times, a tabloid backed by the People's Daily, said the plan was an endorsement of Hong Kong's role as a global financial centre and a move to "allow more Chinese investors to share its growth story".
Alibaba will keep its American depositary shares (ADS) on the New York Stock Exchange, joining
Xpeng
, BeiGene and
Li Auto
as one of several dual-primary listed stocks in two of the world's top four markets, according to the statement.
"We have received approval from the board to apply to add Hong Kong as another primary listing venue, in the hopes of fostering a wider and more diversified investor base to share in Alibaba's growth and future, especially from China and other markets in Asia," said company chairman and chief executive
Daniel Zhang Yong
.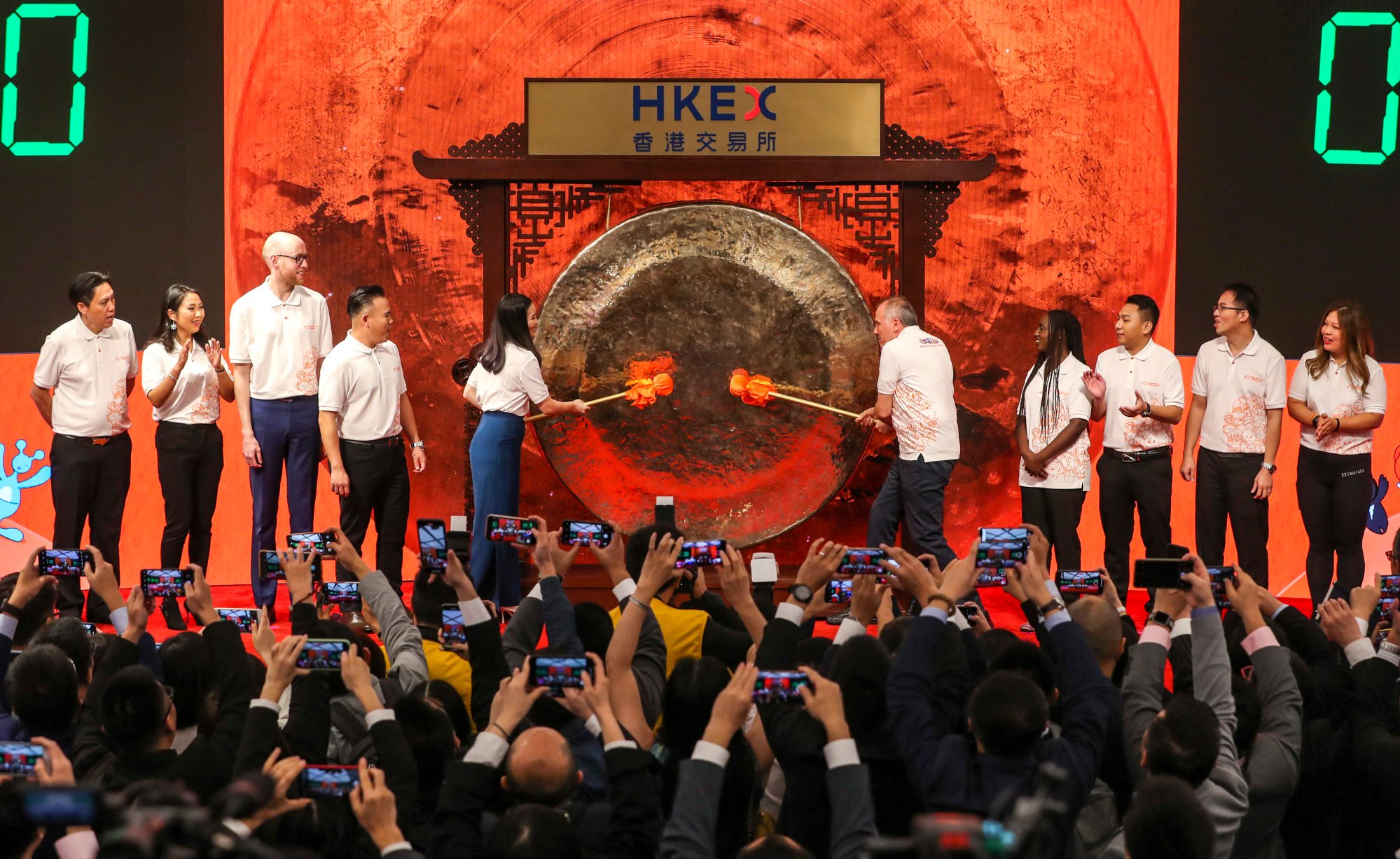 The elevation of Alibaba's status to a primary listing could qualify the company for inclusion in Hong Kong's
Stock Connect scheme
with the Shanghai and Shenzhen exchanges. Under the eight-year-old transborder investment plan, mainland Chinese investors can trade Hong Kong-listed stocks, while overseas funds can dabble in China's A-shares via Hong Kong.
Kenny Ng, a strategist at Everbright Securities International, said the move would have "multiple positive effects" on Alibaba, adding that it was a sign that China's supervision of Alibaba may be eased to boost investor confidence.
Wang Qi, head of Hong Kong-based MegaTrust Investment, said the Alibaba plan has broad implications as it could be seen as "solidifying Hong Kong's position as the main destination for Chinese companies listed overseas".
Alibaba's shares rose 4.82 per cent to close at HK$104.40 in Hong Kong on Tuesday.
Without a primary listing status, Alibaba would have faced an uphill battle to qualify for Stock Connect, which requires 55 per cent of worldwide trading volume in the most recent fiscal year to take place in Hong Kong. Currently, only about 18 per cent of Alibaba's daily transactions occur in Asia.
"With the high name recognition in mainland China, this will likely significantly increase its shareholder base and trading volume," said Victoria Lloyd, a partner in Baker McKenzie's capital markets practice in Hong Kong. "Since its secondary listing on HKEX in November 2019, it was generally expected that Alibaba would convert its secondary listing status to a primary one," she said.
Since Alibaba's secondary listing, there has been a significant increase in its public float and transaction volume in the city. For the first six months of the year, Alibaba's average daily trading volume was about US$700 million, compared with the daily average of about US$3.2 billion in the United States, according to Alibaba.
The company said in the statement that it expects "a dual-primary listing status would allow it to broaden its investor base and facilitate incremental liquidity, in particular expand access to China- and other Asia-based investors".
JD.com, Baidu, NetEase and Bilibili followed Alibaba in raising capital in Hong Kong via a secondary listing. Under current listing rules, their shares do not qualify for inclusion in the Stock Connect, and are therefore inaccessible to mainland China's investors.
Alibaba's move could spur more US-listed Chinese companies – there are 261 of them
valued at US$1.3 trillion
at the end of March – to list closer to their home base, where Asian investors have a better appreciation of their value, said Ernie Hon, head of research at Essence International.
"More US-listed Chinese companies will turn to Hong Kong for primary listings, because they can't join the Stock Connect through secondary listing," he said, adding that Alibaba's shares will outperform in the short term on the news.
In May, Alibaba reported a 9 per cent increase in revenue for the March quarter, the slowest pace on record, on the back of a slowing economy in China. The net loss widened to 16.24 billion yuan (US$2.4 billion), compared with 5.48 billion yuan a year earlier. Alibaba is expected to report its June quarter results on August 4.