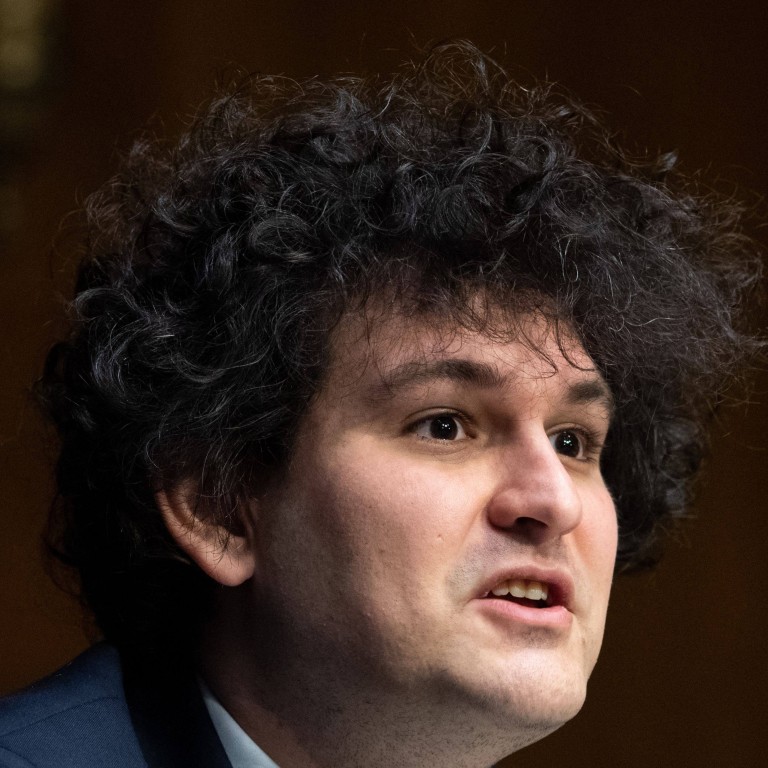 FTX: Former CEO Bankman-Fried faces grilling by lawmakers he backed as bankruptcy advisers struggle to find cash, crypto
Group's new CEO decries 'complete failure of corporate controls' and 'complete absence of trustworthy financial information' in court filing
A filing reveals CEO Sam Bankman-Fried, a related company, and two FTX executives received US$4.1 billion in loans from affiliated trading arm
Democratic lawmakers who received millions of dollars in campaign donations from Sam Bankman-Fried say they are ready to grill the former FTX CEO about the exchange's collapse, as a court filing reveals he and other FTX executives received massive loans from affiliated trading arm Alameda Research.
Before the collapse, Bankman-Fried donated tens of millions of dollars from his crypto-empire fortune to benefit Democrats, making him the second-largest donor to the party in the recent midterm elections. But the recipients of those political contributions say are prepared to probe the sudden crash of FTX, which has potentially caused billions in losses for millions of FTX account holders.
Meanwhile, advisers now overseeing the carcass of FTX Group are struggling to locate the company's cash and cryptocurrency, citing poor internal controls and record keeping.
"Never in my career have I seen such a complete failure of corporate controls and such a complete absence of trustworthy financial information," John Ray III, the group's new CEO, who formerly oversaw the liquidation of Enron, said in a sworn declaration submitted in bankruptcy court.
A bankruptcy court filing on Thursday revealed that Bankman-Fried, one of his related companies, and two other top executives at the collapsed cryptocurrency exchange received massive loans from affiliated trading arm Alameda Research.
Alameda's receivables included US$4.1 billion in combined loans to "related parties," according to a footnote in a document filed by Ray. That includes US$1 billion to Bankman-Fried, US$2.3 billion to Paper Bird, an entity majority owned by Bankman-Fried, US$543 million to Nishad Singh, head of engineering at FTX, and US$55 million to Ryan Salame, head of FTX Digital Markets.
On Thursday, Temasek Holdings, the Singaporean state holding company, said it
will write down its entire US$275 million investment in FTX
, becoming the single biggest victim to date in the collapse of the world's second-largest cryptocurrency exchange, which has so far claimed the fortunes of millions of individual traders and the most established professional investors.
US lawyers for FTX said in a court filing on Thursday that Bankman-Fried is undermining efforts to reorganise his crumbling empire with "incessant and disruptive tweeting" that appears aimed at moving assets away from the control of a US court in favour of one in the Bahamas.
More than 100 FTX-related entities filed for Chapter 11 in the US Bankruptcy Court for the District of Delaware after insolvency proceedings for Bahamas-based FTX Digital began on the island on November 10.
Liquidators appointed by a Bahamian court to take over FTX Digital Markets' affairs said there is "significant" concern that FTX management lacked authority to put the cryptocurrency businesses into bankruptcy in the US.
The Bahamas Securities Commission said in a statement it directed the transfer of all digital assets of FTX Digital Markets (FDM) to a wallet that the commission controls for safekeeping.
"Urgent interim regulatory action was necessary to protect the interests of clients and creditors of FDM," it said, adding that its understanding is that FDM is not a party to US Chapter 11 bankruptcy proceedings. It said it would engage with regulators and authorities in multiple jurisdictions.
FTX asked a federal judge in Wilmington, Delaware, to transfer a competing bankruptcy case filed in New York by the Bahamian liquidators to Delaware.
A pension plan for teachers in the Canadian province of Ontario will write down its stake in FTX to zero, taking a $95 million loss barely a year after making its first investment. Ontario Teachers' Pension Plan said the writedown will have a "limited impact" because it involves less than 0.05 per cent of the fund.
With assistance from Sunil Jagtiani and Dara Doyle