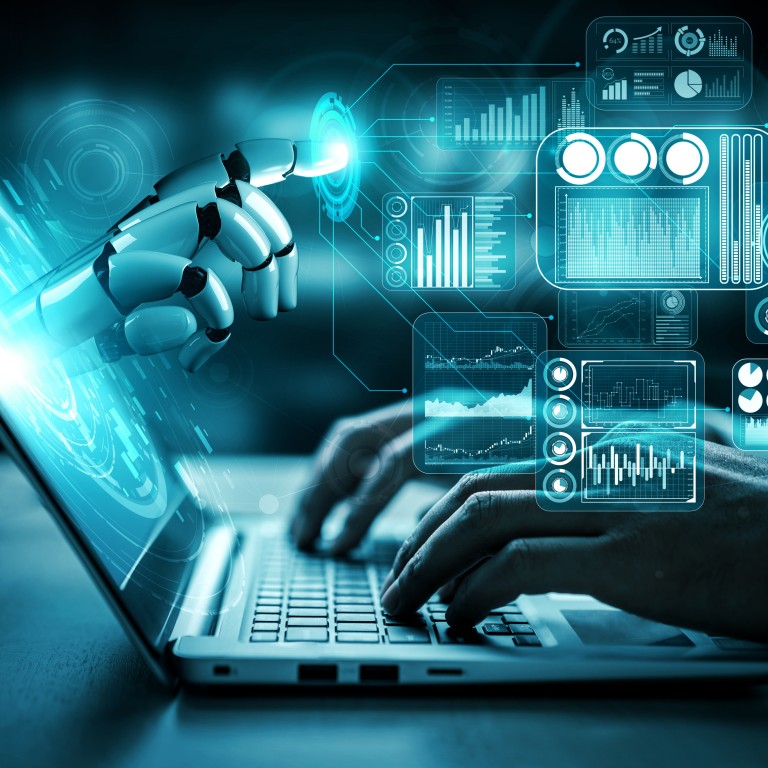 Chinese researchers launch brain-computer interface platform compatible with dozens of available technologies
BCI is a technology that can translate a user's brain activity into messages or commands for interactive applications
Chinese platform can 'standardise the BCI data structure and processing process and develop a common decoding algorithm framework'
Chinese researchers have launched an open-source platform for a brain-computer interface (BCI) that can integrate dozens of currently available software into one place.
BCI, also known as brain-machine interface, is a technology that can translate a user's brain activity into messages or commands for interactive applications. It is a direct communication pathway between the brain's electrical activity and an external device, usually a computer or robotic limb
The latest project is called "MetaBCI", which seeks to crack the software side of the technology, including signal analysis and device connection.
Chinese researchers say their new platform is able to "standardise the BCI data structure and processing process and develop a common decoding algorithm framework", which "provides a solution for the entire process as a BCI software", according to Xu Minpeng, a Tianjin University professor who announced the project on Sunday at a seminar in Tianjin city.
The current version of the system is able to support 14 BCI data sets, implement 16 data analysis methods and 53 decomposition models, and the team will "continue to expand the features", Xu said.
Written in the popular Python programming language, MetaBCI is now available on GitHub, a code hosting platform for version control and collaboration. The system applies to non-invasive BCI devices only and not, for example, to chips implanted under a person's scalp, according to its GitHub introduction
The technology has been co-developed by Tianjin University, CEC Cloud Brain – a joint venture between the university and state-owned China Electronics Corporation – and BCI start-up Suishi Intelligent Technology.
BCI technology has gained increasing attention from the general public in recent years, especially after Neuralink, a company founded by US tech tycoon Elon Musk, released a video last year showing a monkey playing a video game with its mind.
Chinese tech titans Alibaba Group Holding and Tencent Holdings have both formed teams to develop the futuristic technology. Alibaba owns the South China Morning Post.
Elsewhere, Chinese video game tycoon and tech investor Chen Tianqiao has set up the Brain Frontier Lab to study the brain signals of rats to devise future neural treatments for humans. Chen has also invested in start-up NeuroXess, founded in October 2021.
The size of the BCI market worldwide is expected to reach US$35 billion by 2030, led by the United States, according to a report published earlier this month by market researcher EO Intelligence.