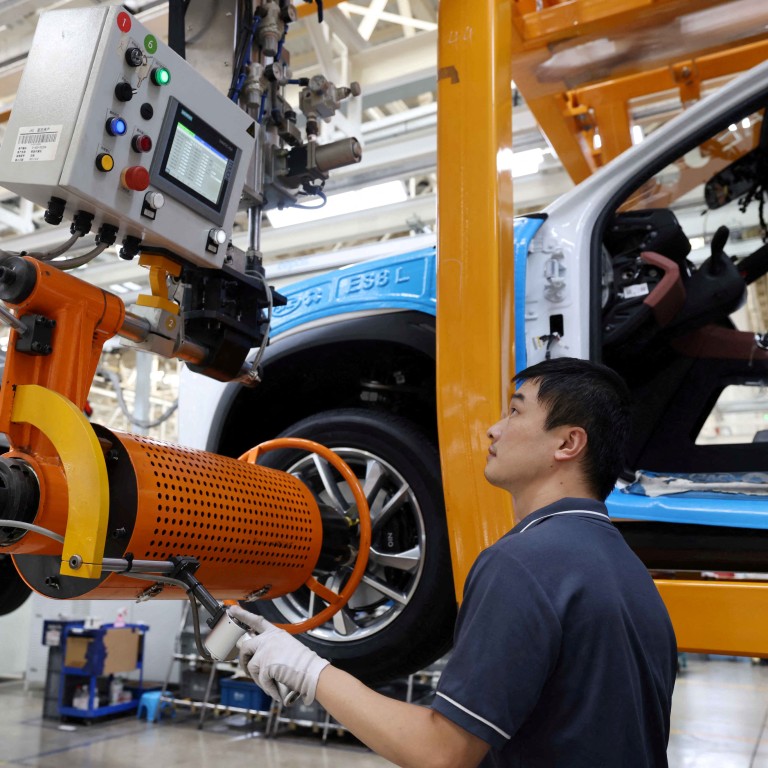 Electric cars: Nio, Li Auto and Xpeng see EV sales bounce back in November as customers rush to bag deals by end of year
Shanghai-based Nio delivered 14,178 units in November, up 40.9 per cent from a month earlier
Analysts say consumers are rushing to take up government subsidies to buy cars before end of year
China's electric vehicle (EV) makers saw sales recover in November amid discounts and as consumers rushed to take up government subsidies, bouncing back from an October performance blighted by pandemic control measures.
Shanghai-based Nio delivered 14,178 units in November, up 40.9 per cent from a month earlier, while Guangzhou-based Xpeng delivered 5,811 cars, a 13.9 per cent increase from October. Beijing-headquartered Li Auto sold 15,034 vehicles, up 49.6 per cent compared with a month earlier.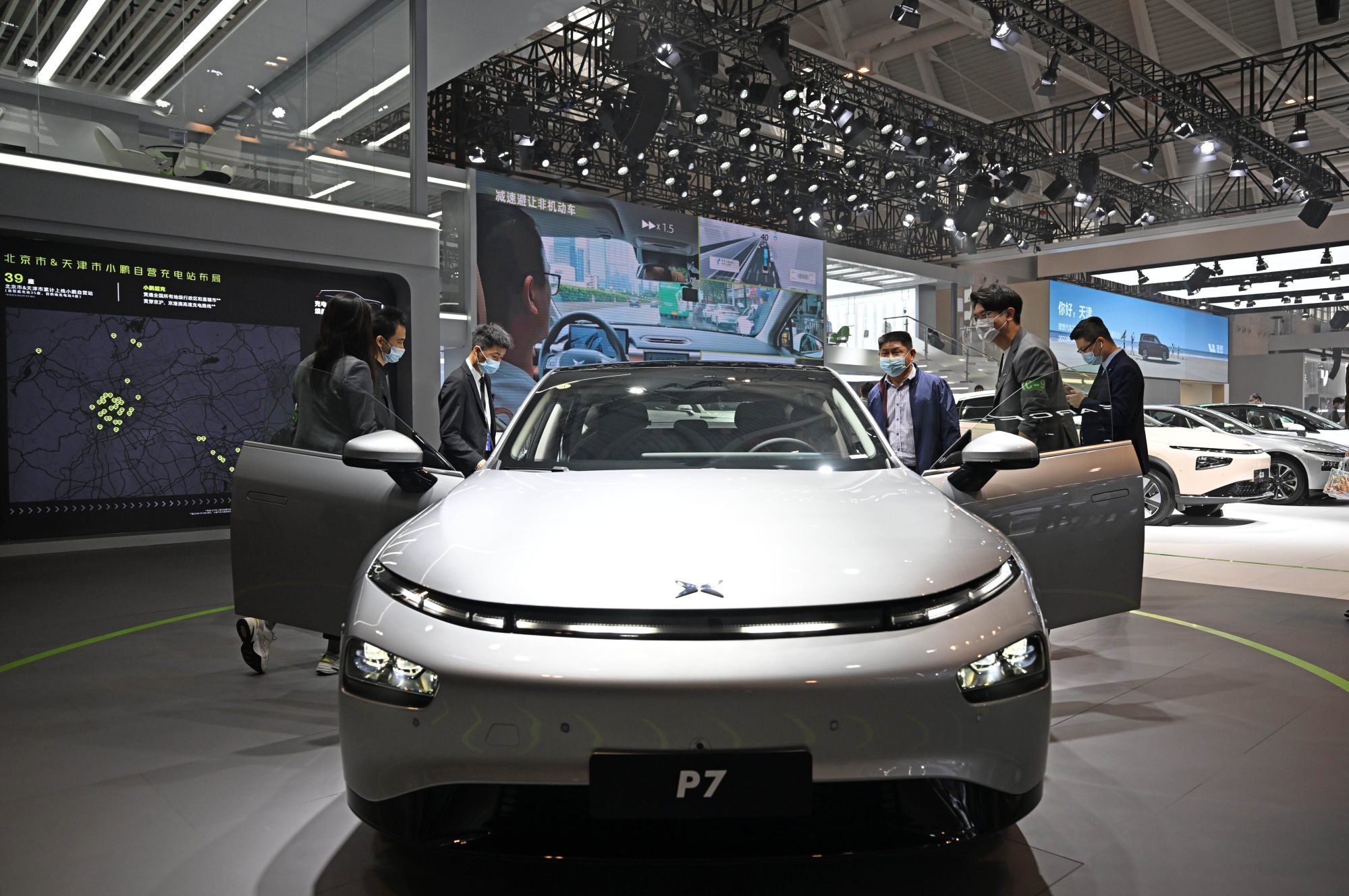 "November is a time when consumers rush to buy cars as they want to catch this year's government subsidies … car makers are also offering discounts to boost sales by the end of the year," said Zhang Xiang, a visiting ­professor at the engineering department of Huanghe Science and Technology University.
China's EV industry has been hit hard this year by lockdowns amid China's zero-Covid policies.
China's automobile industry lost 1 million vehicles in production
in April amid severe lockdown measures introduced to contain the Covid-19 pandemic in Shanghai, the mainland's "Motown" and Chuangchun, a major carmaking production base.
American car marker Tesla announced discounts for its products in October in an effort to drive new sales. Zhang added that January and February 2023 might see slower growth as many consumers have already pulled the trigger on new purchases by the end of the year. Beijing will phase out cash subsidies for EV buyers in China from January 1.
Electric cars are expected to account for over 35 per cent of sales of passenger vehicles next year in mainland China, up from an estimated 27 per cent share this year and 15 per cent in 2021, according to credit rating agency Fitch Ratings. China is the world's largest EV market, with sales expected to top 6 million units this year, more than double last year's 2.99 million cars.
Chinese EV makers saw their share prices jump in New York on Wednesday. Nio rose 21.7 per cent to US$12.78. Xpeng rose 47.3 per cent while Li Auto rose 18.7 per cent.
Xpeng said in a statement that the company had "mitigated challenges brought about by Covid-related restrictions and disruptions" and "expects that deliveries will significantly increase in December 2022 as a production ramp-up of its G9 model accelerates under normalised operating conditions."
Dozens of cities across the mainland imposed strict pandemic curbs in recent months as they battled to keep the Omicron variant of the coronavirus at bay. However, Sun Chunlan, China's top official in charge of Covid-19 controls, on Wednesday signalled small, progressive refinements would be made to current restrictive measures.