TikTok
Get more with myNEWS
A personalised news feed of stories that matter to you
Learn more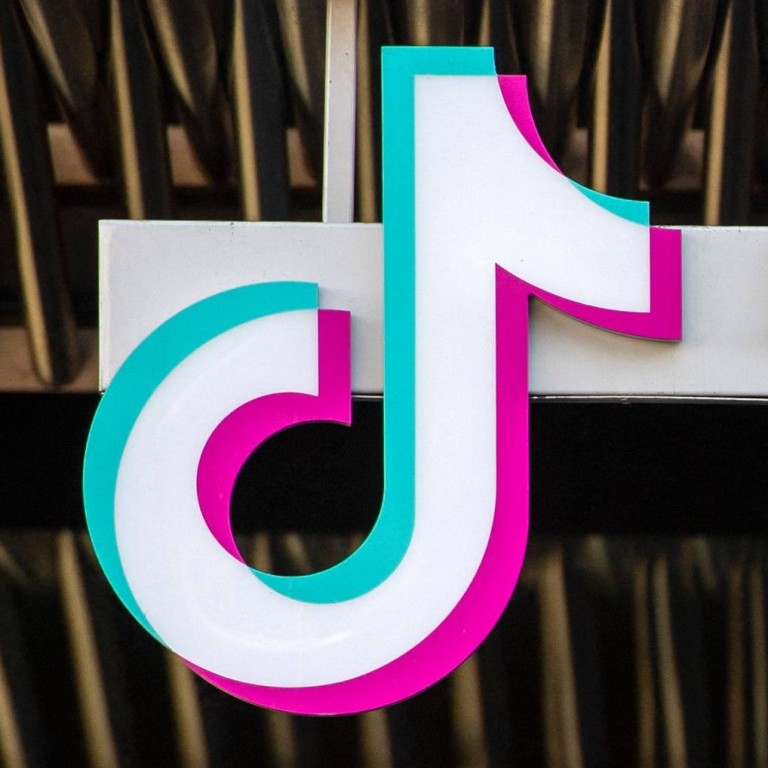 TikTok CEO expected to focus on technical data security points in US Congressional testimony as ByteDance keeps head down
CEO Chew Shou Zi is scheduled to face questions from US lawmakers at a Congressional hearing on Thursday
Internal comments by Chew indicate he will focus on data security measures in his testimony to House Energy and Commerce Committee
TikTok chief executive Chew Shou Zi, who is scheduled to face questions from US lawmakers at a Congressional hearing on Thursday, said in an internal video conference that the best solution to data concerns is to "build very comprehensive security measures", according to local media outlet 36Kr.
Chew, a Singaporean, is set to face tough scrutiny of the short video app's data practices and alleged links with Chinese authorities as US lawmakers assess whether the platform is a national security threat.
The Biden administration has threatened to ban TikTok in the US unless the company's Chinese owner, ByteDance, divests its stake in it, according to news reports. This would be a repeat of a similar request made by former US President Donald Trump more than two years ago.
TikTok spokeswoman Brooke Oberwetter told Reuters last week that the company had been told by the US Treasury-led committee on foreign investment in the United States (CFIUS) that the Chinese owners of the app must sell their shares to avoid a possible US ban of the video app.
In a separate news report, Chew was quoted by the Wall Street Journal as saying that a forced sale of ownership would not help to address data security concerns.
Beijing is also likely to oppose a change in ownership, having blocked a stake sale last time by insisting that it has the right to ban exports of the domestically-developed algorithms that power the app.
Chew's internal comments, delivered on the 11th anniversary of ByteDance's establishment, indicate that he will focus on technical data security measures in his testimony to the House Energy and Commerce Committee, hoping to assure them that TikTok is not a national security threat.
Whether this will convince US lawmakers remains uncertain, particularly given rising geopolitical tensions between the US and China over a range of issues and concerns about companies with potential links to the Chinese Communist Party.
In the run-up to the hearing, Chew has hired consulting firm SKDK – which has good connections with US President Joe Biden – and has held a series of closed-door meetings with multiple House representatives, according to US media outlets Politico and Forbes.
But in a potential setback for TikTok, a report submitted to the Australian Senate Select Committee on Foreign Interference through Social Media last week concluded that ByteDance cannot be considered to be a private and independent entity, given its links to Chinese authorities.
When the Trump administration demanded that ByteDance sell its stake in TikTok, the Chinese company issued a statement saying it would not give up the platform. This time, it has been muted amid the fresh US scrutiny.
Liang Rubo, ByteDance's current CEO and a former university roommate of founder Zhang Yiming, has rarely made any public comment on TikTok.
In his anniversary message last week, Liang told employees that ByteDance "has been less successful in the last year or two" in terms of business growth.
ByteDance's valuation has been falling in the private market amid the US uncertainty for TikTok. The company was valued at US$220 billion after a recent investment from Abu Dhabi AI firm G42, Bloomberg reported last week, down from a peak valuation of nearly US$400 billion in 2021.
TikTok announced on Tuesday that it has more than 150 million monthly active users in the US, up from 100 million in 2020. It also updated its community guidelines "to keep people safe online".
Chinese foreign ministry spokesman Wang Wenbin said last Friday that it "firmly opposes the US overstretching the concept of national security and its abuse of state power to hobble and plunder foreign companies".