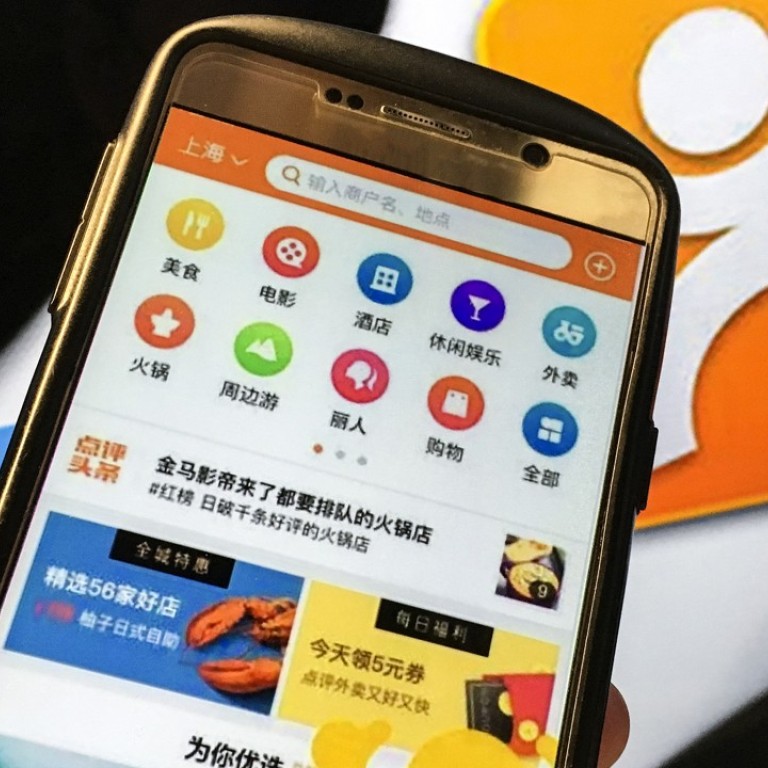 Meituan Dianping shares plunge most since Hong Kong IPO after losses widened on higher costs
The company's daily average number of food delivery transactions increased 48.5 per cent year on year to 19.4 million in the third quarter
Meituan Dianping's shares plunged the most since its IPO in September after the local services company reported losses widened on higher operating expenses, disappointing investors looking for a path to profitability.
The stock plunged 12 per cent to HK$53.85 at the close of Hong Kong trading on Friday, the biggest decline since the company began trading as a public company.
Losses widened last quarter to 83.3 billion yuan, compared with a 4.4 billion yuan loss a year ago, reflecting the intense competition with Alibaba Group Holding, parent company of the South China Morning Post.
Chairman and chief executive Wang Xing told analysts on a post-earnings conference call that he is taking more time to focus on the fundamentals.
The company has expanded at a breakneck pace into new businesses like ride-hailing and bicycle-sharing, while building up its market share in food delivery ahead of its US$4.2 billion IPO in September.
"After the IPO, I'm spending more time on building our organizational capability," Wang said on the conference call.
"Right now we are facing such a huge opportunity, we have such a good position, so we have no lack of opportunity," he said. "What really matters is that we can use our organization and build our capability to identify the right things and to grow the team, upgrade the team and making sure we can capture the opportunity and do everything better than our competitors."
Meituan Dianping and Alibaba, which runs food delivery service Ele.me and lifestyle unit Koubei, are engaged in a price subsidy war in China's on-demand market, providing everything from food delivery to restaurant reviews and even massage services, with profitability relegated to the back seat in the short term.
Meituan said it does not currently have plans to expand its car-hailing business to more cities beyond the two that it is testing in.
As for Mobike, the bicycle-sharing firm that it bought earlier this year, the plan is to integrate the business into the rest of its platform of services and increase its efficiency as it was not "very well operated" in the past few years, said Chen Shaohui, the company's chief financial officer.
Meituan plans to reduce the total fleet size of bicycles because of "extensive supply" in the market.
Meituan Dianping reported a 97.2 per cent jump in revenue in the quarter ended September 30, on the back of a 48.5 per cent increase in daily average number of food deliveries to 19.4 million.