Tencent
Get more with myNEWS
A personalised news feed of stories that matter to you
Learn more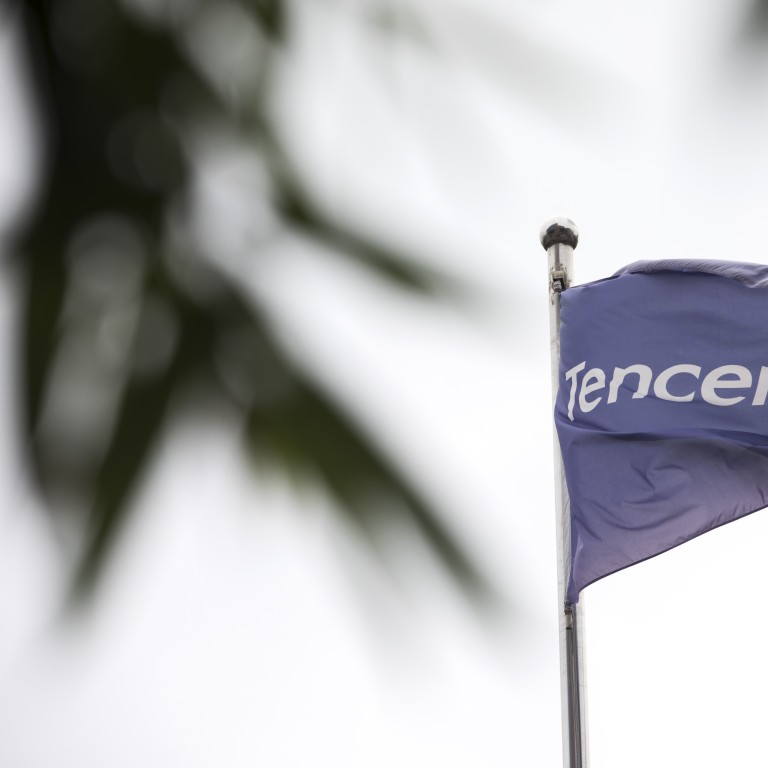 Tencent plugs holes, and boosts profits, with 163 new investments
In the third quarter, Tencent's profit increased 30 per cent mainly due to gains from investment-related items
With more that 600 companies in its portfolio, Chinese internet giant Tencent Holdings has become one of the most active investors in the technology world. The strategy has also provided Tencent with a steady profit stream at a time when its core businesses of social media and video games face intense competition and increased government scrutiny.
As the tech rout spread throughout the world last year the Shenzhen-based company accelerated its investment pace by putting money into more than 163 deals globally compared to 143 in 2017, according to Chinese research firm IT Juzi, whose data is widely cited by both local and overseas media.
While they ranged from live-streaming platforms and online education to e-commerce players and property service providers, Tencent had a priority – a quarter of the deals were in culture and entertainment, the consumer-facing business which can make full use of the 1 billion users on its dominant messaging app WeChat. Another priority was enterprise services, a reflection of the company's latest strategy to shift focus to the industrial internet. Last year Tencent's investments also expanded geographically, from Southeast Asia and China, to the US, UK, New Zealand, Germany, Brazil and Nigeria.
"Tencent invests in almost every area," said William Li, senior analyst at Beijing-based data research company Context Lab. "That is how it can make sure it is not constantly losing ground to the fierce competition in China's tech industry. Besides, varied investments are a good way to diversify risk."

The company's latest earnings results show that Tencent's investment strategy has helped offset slower growth in its core gaming business, which has faced uncertainties due to tighter government regulation. In the third quarter, Tencent said its profit increased 30 per cent year on year mainly due to higher gains generated from investment-related items. The net gain of 8.8 billion yuan (US$1.3 billion), mainly from the increase in certain investment valuations, including Meituan Dianping which listed in Hong Kong in September, accounted for 38 per cent of total profit for the quarter. In 2016 Tencent made 7 per cent of its profit from investments and last year that figure was 22 per cent. Hong Kong-listed Tencent will release its 2018 results on March 21.
However, some Tencent-backed companies that went public last year, like e-commerce player Pinduoduo, have seen their share price slump after investors became sceptical of their profit-generating ability.
Tencent declined to comment when asked about its investment strategy.
Speaking in March last year, Tencent president Martin Lau Chi-ping said the company had invested over 100 billion yuan in more than 600 companies since 2011. Tencent invested more in the first half of 2018 than the whole of 2017, focused on new areas such as new retail and e-sports as well as additional fundraising rounds in existing investments, Jeffery Li Zhaohui, managing partner of Tencent Investment, said in an interview with BusinessWeek China in August. Li defended the Chinese internet giant's strategy of backing multiple start-ups after industry observers accused it of prioritising investment over innovation, saying, "Tencent is becoming an investment company … Its strength is not developing products but [rather] investment skill."
Tencent's investment strategy differs to that of its rival Alibaba Group, China's largest e-commerce giant, which has made significant outright purchases of companies. Some of Alibaba's biggest acquisitions in recent years include Southeast Asian e-commerce platform Lazada and Chinese on-demand services company Ele.me. Alibaba is also the parent company of the South China Morning Post.
In contrast, Tencent's approach is to take minority stakes and co-invest with other venture capital investors, with the target companies remaining as stand-alone operations and Tencent making a profit when the firms list publicly. Almost one third of its investments seem designed to support its WeChat social media ecosystem by providing hundreds of millions of Chinese netizens with apps for every aspect of their daily life, including entertainment, transport and payment systems.
"In some cases the synergies are more obvious, and in others more subtle – and in some cases they simply don't develop as expected, but Tencent has generally demonstrated a high degree of pragmatism in such cases, spinning out or phasing out poorly performing business units like e-commerce or search," said Mark Natkin, managing director of Beijing-based Marbridge Consulting.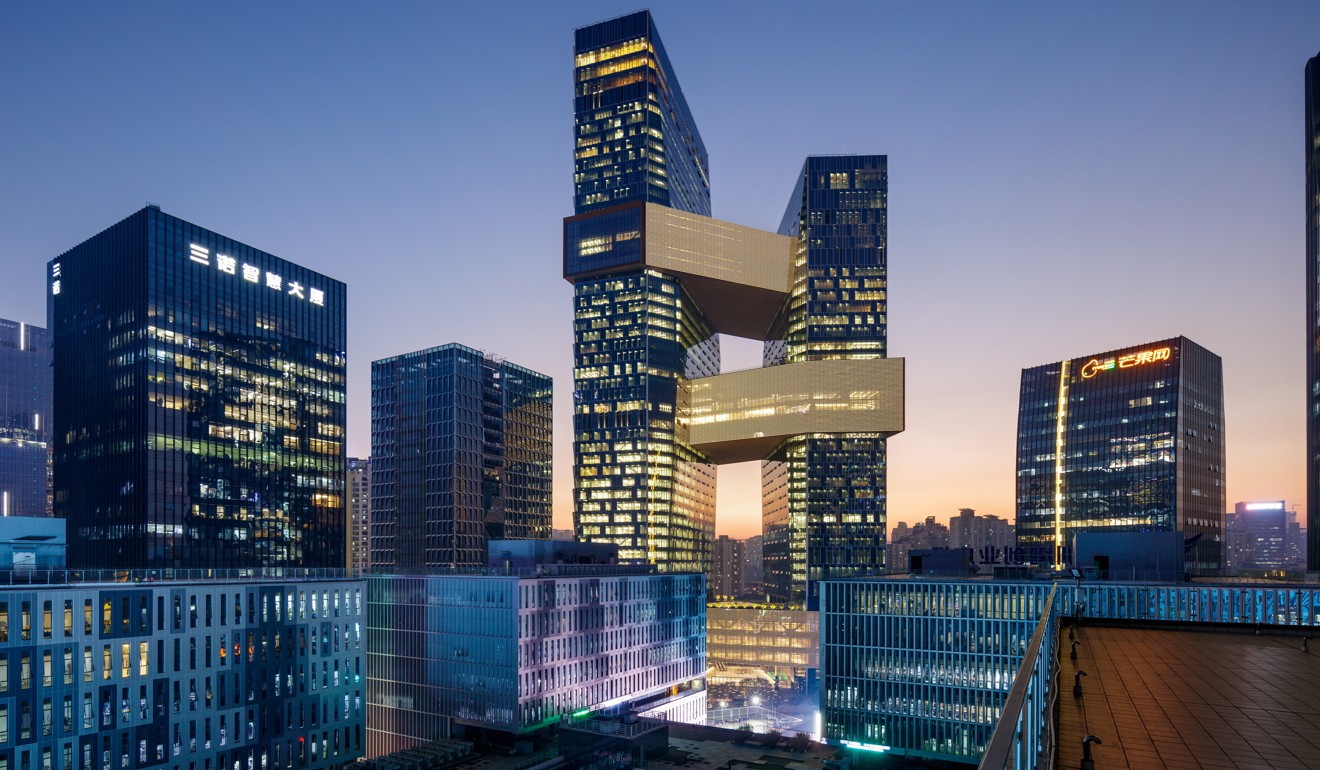 Besides WeChat, Tencent's other big business is gaming, where its expansion over the past year has mainly been through acquisition of titles in New Zealand, South Korea, India and Singapore, according to IT Juzi. For businesses where it is not strong internally, like e-commerce and short-videos, Tencent has plugged the holes by investing in online shopping platforms JD.com, Pinduoduo and Meituan, and short-video platform Kuaishou.
In China's start-up world, the emergence of Tencent, Alibaba and other deep pocketed backers with access to millions of potential users is seen as a double-edged sword by some.
"Certainly I would accept Tencent's investment if I had the chance as it would to some extent prove that my business model works and is promising," said David Yang, who founded an online education start-up in Shenzhen two years ago. "The money and traffic support would be important to me, but I personally think the dominance of the two giants is bad for innovation in the whole industry. Quite a few Chinese start-ups rely on support from these tech giants and don't have the ambition of building their own business empire."
Norman Hui, a Hong Kong-based analyst with Zhongtai International Securities, said some start-ups that accept investment from Tencent and Alibaba not only want the capital but also the traffic support. "Without support from Tencent, companies like Pinduoduo could not develop so rapidly," he said.