Huawei
Get more with myNEWS
A personalised news feed of stories that matter to you
Learn more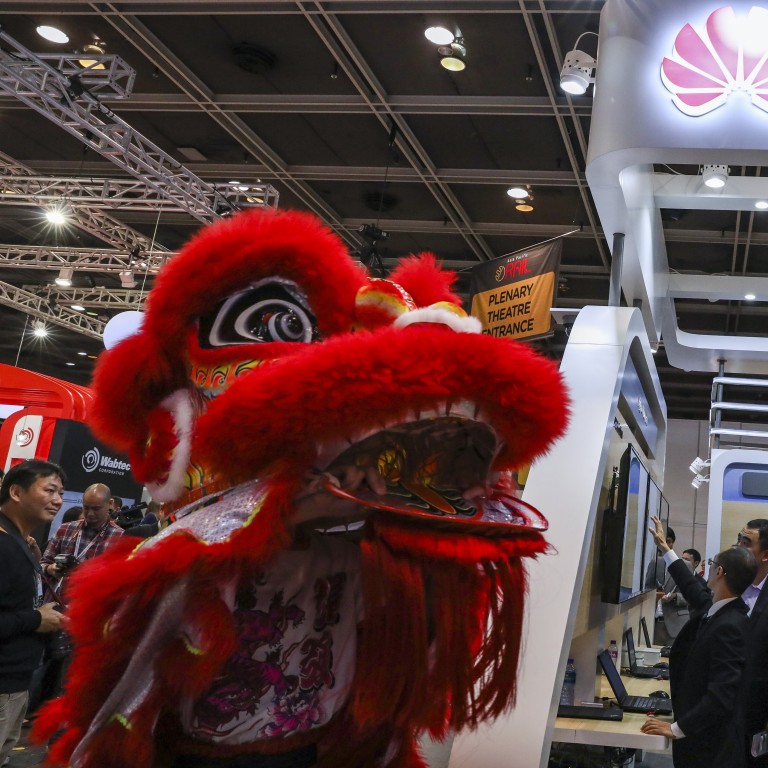 EU ignores US calls for blanket ban on Huawei in Europe as Chinese company's 5G expertise helps its cause
EU ignores US call for blanket ban on Huawei's 5G gear in Europe
No country will want to be economically disadvantaged by not being on the cutting edge of new mobile network technology
Although the US has been pressuring its allies hard to boycott telecoms services and networking gear from China's Huawei Technologies, citing national security concerns, Europe has been reluctant to comply so far.
Huawei competes against the likes of Cisco, Ericsson and Nokia from the West for billions of dollars worth of potential next-generation network contracts. The world's largest network gear maker currently gets almost half of its more than US$100 billion in annual revenue from overseas markets and has an estimated 30 per cent share of Europe.
The European Commission on Tuesday ignored US calls for a blanket ban on Chinese tech supplier Huawei as it announced a series of cybersecurity recommendations for next-generation mobile networks. While acknowledging US concerns, the commission nevertheless urged member states to assess cyber threats to 5G infrastructure in their national markets.
That information should then be shared among EU countries as part of a coordinated effort to develop a "toolbox of mitigating measures" and minimum common standards for 5G network security by the end of the year, the EU's executive branch said. Huawei said in a statement it welcomed the commission's "objective and proportionate" recommendations.
European reluctance to fall into line with US advice may also be down to the fact that Huawei has established a reputation for providing high-quality, cost-effective technology and that banning their 5G network gear at this point could risk future economic prospects.
The new technology will be essential to ushering in a new era of ultra-fast, high capacity, mobile networks that can power commercial internet of things applications and AI-enabled infrastructure, such as smart manufacturing and autonomous driving. No country will want to have a disadvantage in a key area of the new internet economy.
"Huawei simply makes world class 5G equipment for the world's telcos and it looks as though this will remain the case for the foreseeable future," said Kevin Curran, a professor of cybersecurity at Ulster University in Northern Ireland. "Competitors such as Ericsson cannot compete on price."
Ericsson did not immediately reply to a request for comment on this matter.
German Chancellor Angela Merkel said last week that Europe's biggest economy "could not simply exclude one actor" from its 5G auction, which began last Tuesday, because they have requirements that need to be met by vendors planning to supply competitive 5G systems.
Michele Geraci, undersecretary at Italy's Ministry for Economic Development, said he does not see an issue with Huawei and that it will be one of 25 manufacturers bidding for 5G-related contracts in the country.
"The reluctance to ban Huawei in Europe has several aspects. Some operators believe that Huawei has the best products," said Bengt Nordstrom, chief executive of Stockholm-based mobile technologies consultancy Northstream. "Many of them are already using Huawei products and fear the cost and operational complications of replacing them as a vendor."
Nordstrom added that European telecoms operators also fear that competition and product innovation could be reduced over time without Huawei present in 5G roll-out, which could also lead to higher prices.
Shenzhen-based Huawei is "at least 12 to 18 months ahead of its peers" in 5G after over a decade of research, registering more than 2,570 essential patents, signing over 30 commercial contracts and deploying 40,000 5G base stations, "making it the No. 1 5G vendor in the world", Huawei's 5G product line president Yang Chaobin said on March 7, the day the company filed a lawsuit against the US government in bid to overturn a federal ban on its gear.
"Huawei's presence in the [global] 5G market drops prices by 15 per cent at least," said Yang, quoting comments from the Chief Technical Officer of Canadian carrier Telus.
But it is not just cost that appeals, it is also Huawei's technological prowess.
"Huawei spends an incredible amount of money on research and development. Just a few months ago, they declared that they were increasing their research and development budget to between US$15 to US$20 billion," said Curran. "That is an astonishing amount. No other telecoms provider comes close."
"Beyond performance, we've focused a lot of our R&D efforts on making 5G equipment lighter, smaller, and more durable," said Huawei in response to a request for comment by the Post. "So instead of multiple antennas the size of a door, you only have to ship and install something as small as a backpack. This saves on logistics and installation costs."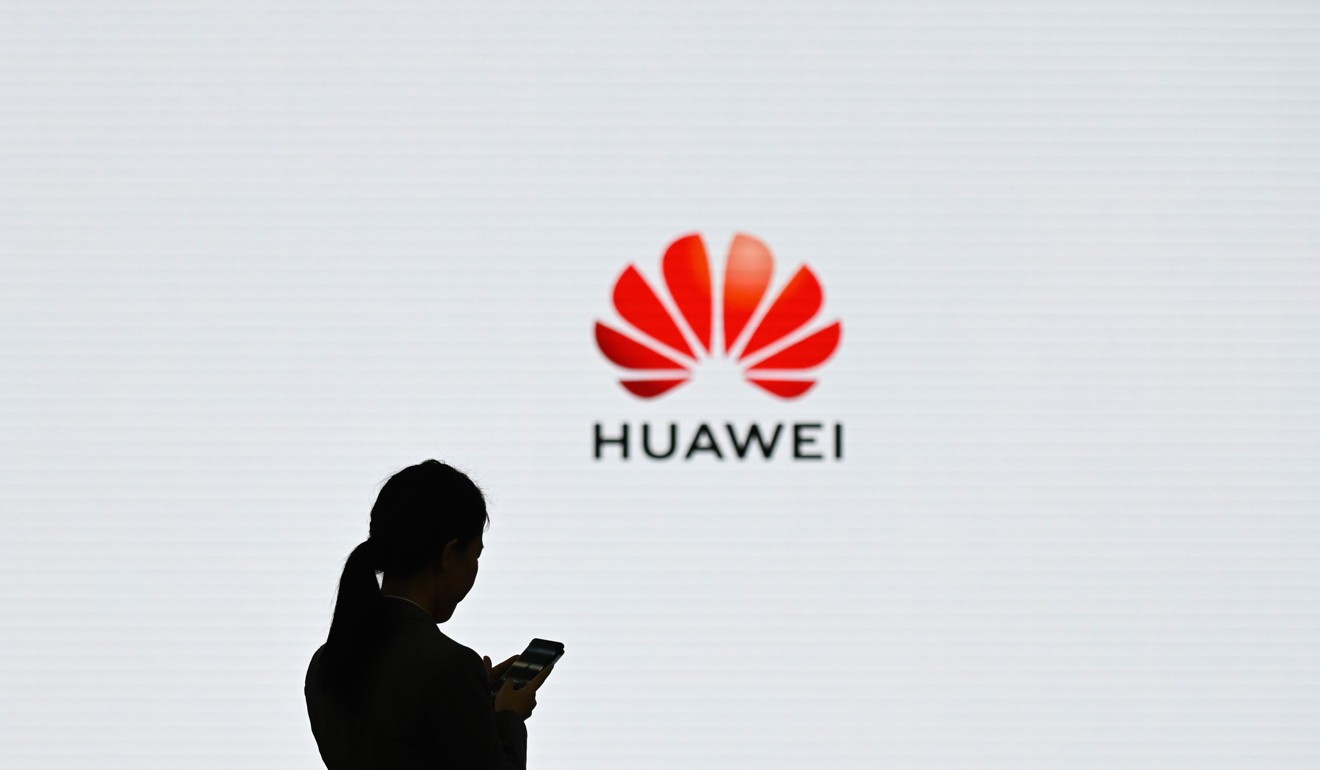 Precise information on which companies have won the most 5G contracts is difficult to obtain as this depends on full disclosure by the companies concerned.
Huawei confirmed that as of early March it has signed 30 5G contracts – 18 in Europe, 9 in the Middle East, and 3 in Asia-Pacific. Ericsson has publicly announced 16 5G contracts, according to its official website, 5 of them within Europe. Nokia has signed over 70 agreements across the globe, according to information on its website.
Aside from Europe, countries such as India and the United Arab Emirates have also shied away from a complete ban on Huawei in relation to 5G development. These moves are beginning to upset the US game plan of gradually shutting Huawei out of global 5G markets.
"It is looking dicey. We are running out of runway," former Republican congressman Mike Rogers, who led the House Intelligence Committee and who has long been a fierce critic of Huawei, was quoted as saying in a New York Times report last week.
The US government may as its next move "possibly restrict American companies from supplying Huawei with key components that it needs to build 5G networks across the world", said the same report.
Meanwhile, Huawei continues to strenuously deny all US accusations that it colludes with Chinese security agencies and has reiterated its ability to supply quality equipment at an attractive price.
"Carriers like working with us because we focus on their practical challenges. It's as simple as that. Rolling out new networks is an expensive business. Not just in terms of the equipment itself, but rental costs for base stations, maintenance, bidding on spectrum – it all adds up," said Huawei in its statement.
Additional reporting by Zen Soo