Huawei
Get more with myNEWS
A personalised news feed of stories that matter to you
Learn more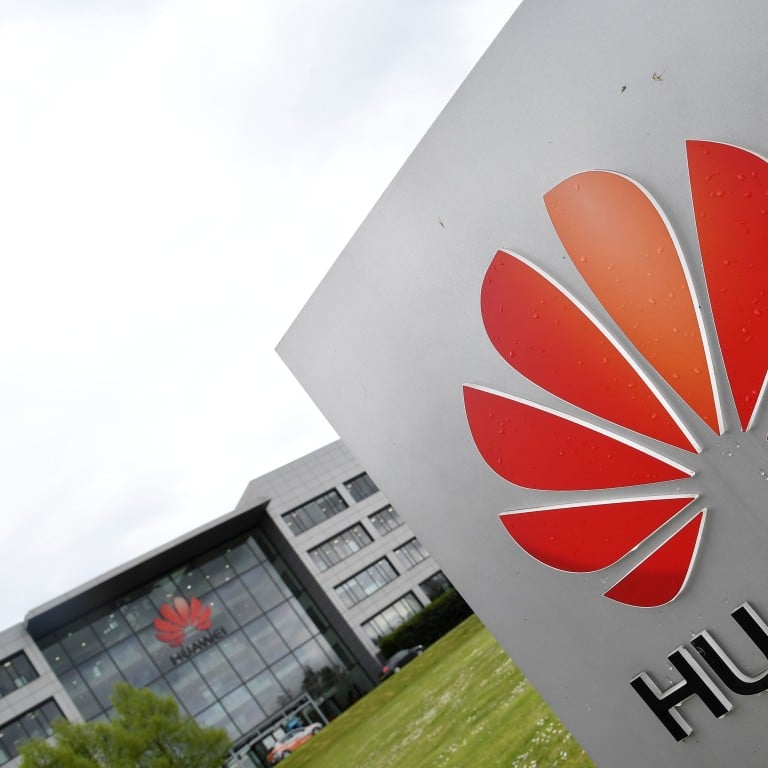 Huawei says 5G network security is a technical issue and not a country one, responding to Prague proposals
Neither China or Huawei were invited to Prague event, although participants said no country or company was being singled out
Huawei Technologies said it is committed to the importance of cybersecurity as it pertains to technical network standards after security officials from more than 30 western countries agreed to a set of proposals in Prague for future 5G networks, without the participation of Chinese delegates.
"Huawei shares government commitments to cybersecurity. We believe the collaborative approach shown at the conference will be critical to ensuring the security of global 5G networks," said the world's largest telecommunications equipment provider in a statement on Monday. "We are encouraged by the conference's emphasis on the importance of research and development, open markets and competition."
On Friday, representatives from 30 EU and Nato member countries, including the US, Australia and Germany attended the meeting in Prague and agreed to broad, non-binding Prague Proposals, which outline a coordinated approach to shared security and policy measures – noting concerns about equipment supplied by vendors that might be subject to state influence.
"The overall risk of influence on a supplier by a third country should be taken into account," the proposals say, adding that the risk assessment of a supplier's products should take into account all relevant factors, including the applicable legal environment and other aspects of a supplier's ecosystem.
Neither China or Huawei were invited to the event, although participants said no country or company was being singled out, according to a Reuters report. Countries taking part did not sign any documents in Prague because they have not concluded debates about the issues at home although participants were called on to seize the momentum, according to the report, which cited diplomatic sources.
"We believe the cybersecurity issue is a technical one at its core, which needs to be addressed through technical means," said Huawei.
"We firmly believe that any future security principles should be based on verifiable facts and technical data rather than ideology or a vendor's country of origin," added the Shenzhen company.
The US government plans to use the Prague Proposals as a guide to ensure our shared prosperity and security, White House Press Secretary Sarah Huckabee Sanders said in a statement on Friday.
Huawei has been effectively banned from the roll out of 5G network infrastructure in the US and Australia, two of the participants in the Prague meeting, on national security grounds. Countries including the UK and Japan are currently scrutinising security issues pertaining to Huawei's equipment while Germany has said it is not going to exclude the Chinese company's equipment without clear evidence that it poses a risk and that all companies must be subject to the same standards.
Huawei is a front runner in 5G development and has secured 40 contracts for 5G commercial networks around the world as of the end of March. A company presentation detailed that over half of these contracts come from Europe.
Some western countries' concerns about Huawei centre on China's 2017 National Intelligence Law, which states that Chinese "organizations and citizens shall, in accordance with the law, support, cooperate with, and collaborate in national intelligence work."
Huawei for its part has repeatedly and vehemently denied its network equipment poses a security risk.
This article appeared in the South China Morning Post print edition as: Keep country bias out of 5G security, Huawei contends