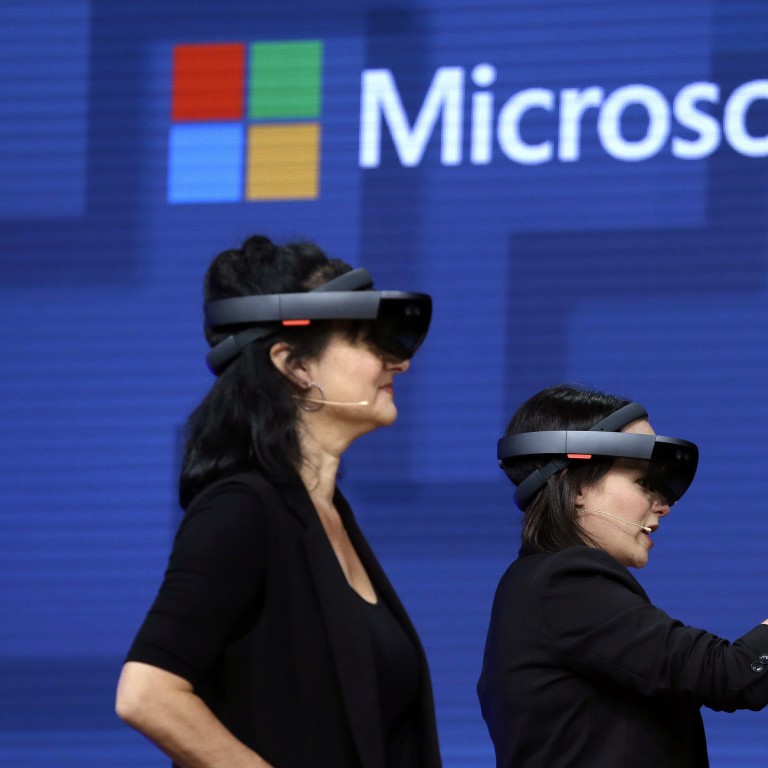 Exclusive
Microsoft said to stop accepting new orders from Huawei as it moves to comply with US restrictions
The US last week placed Huawei and its affiliates on a trade blacklist that restricted the Shenzhen-based firm from buying services and parts from US companies
Microsoft has followed Google and stopped accepting new orders from Huawei Technologies after the Chinese telecoms gear and smartphone maker was added to a US blacklist that prevents it from buying American technology, according to people familiar with the matter.
The two major areas of business between Huawei and Microsoft – Windows operating systems for laptops and other content-related services – have both been suspended by the US company as it moves to comply with US government restrictions, said the people, who declined to be named as the information is private.
The Windows operating systems equipped on existing Huawei PCs will not be affected and will still be eligible for updates and security protections, according to one of the people. Meanwhile, Microsoft's services team for the Chinese company has already moved out of its Shenzhen-based headquarters.
"This does not mean that Microsoft is not cooperating with Huawei any more. The suspension in business between the two companies could be just temporary," said one of the people.
Neither Microsoft and Huawei immediately replied to emailed requests for comment.
The US government last week placed Huawei and its affiliates on a trade blacklist that restricted the Shenzhen-based company from buying services and parts from US companies without approval.
After the move, US corporations including chip makers Intel, Qualcomm, Xilinx and Broadcom have reportedly told their employees not to supply Huawei until further notice, according to a separate Bloomberg report on Monday. Google also suspended Huawei's access to future Android operating system updates, affecting its ability to offer popular Google apps on its phones in the future.
Huawei, the largest smartphone vendor in China and the second largest globally, has also been pushing its laptop business recently, launching a series of personal computers that cover the mid- and high-end markets.
Before the opening of the Consumer Electronics Show in Las Vegas, Nevada, in January, Huawei introduced new laptops for the US market, aiming to build a bigger business in the world's largest economy without the government scrutiny that its network gear operations have attracted.
"PCs are Huawei's primary business in the US, and the company is investing to compete in this market," a Huawei spokeswoman said at the event. She added that Huawei had started selling personal computers and tablets in the US in 2016.
Huawei, which now faces the prospect of not being able to use Android OS on its smartphones and Windows OS on its PC products, plans to launch its own operating systems compatible with Google's Android and Windows' software, Huawei's mobile business chief executive Richard Yu Chengdong said this week.
Huawei's self-developed OS will be able to support a range of products and systems within its ecosystem, including smartphones, computers, tablets, TVs, automobiles and smart wear, which will also be compatible with all Android applications and existing web applications, Yu was quoted as saying in a Securities Times report published on Tuesday.