Foxconn
Get more with myNEWS
A personalised news feed of stories that matter to you
Learn more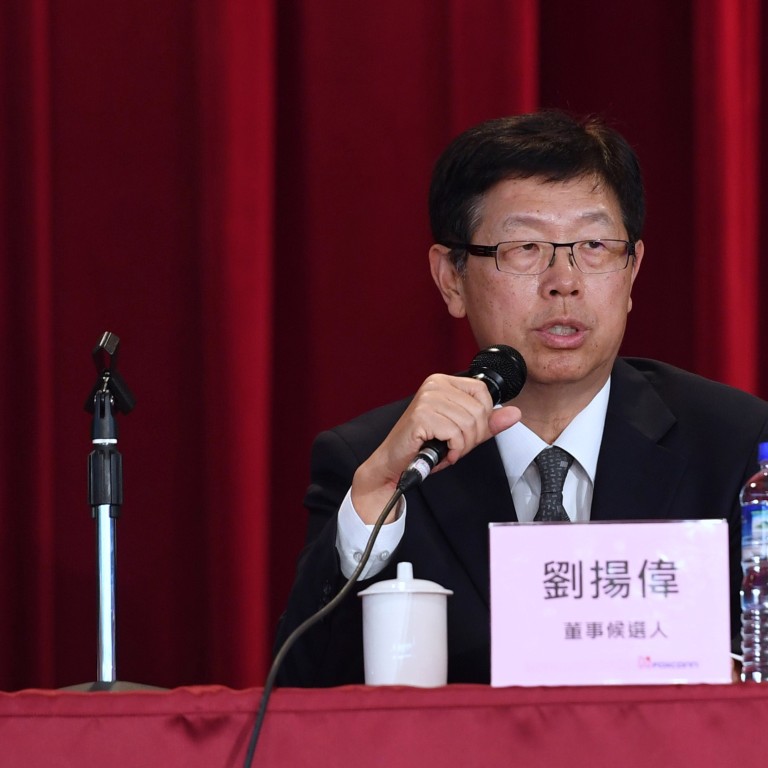 Foxconn's new chairman Liu Young-way in spotlight as iPhone assembler navigates US-China trade war
Gou remains the largest shareholder with 10 per cent of the company's shares and retains his seat on the board
Liu Young-way has come under the spotlight after he was named to replace Taiwanese billionaire Terry Gou Tai-ming as head of the world's biggest electronics contract manufacturer Foxconn.
Born in 1956, Liu will become chairman of Foxconn, formally known as Hon Hai Precision Industry Co, in July, stepping up from his current role as head of Foxconn's semiconductor arm.
The new man in the top job, which became available when Gou announced he would step down to contest Taiwan's presidential elections next year, surprised some investors as Liu is low profile.
However, analysts said the handover signals the company's future direction, underscoring the importance of semiconductors, together with technologies like artificial intelligence, robotics and autonomous driving, after Foxconn's traditional major business of smartphone assembly has matured.
"Liu has been in Foxconn for many years. He is a veteran and expert in Taiwan's electronic industry," Gou said at Foxconn's annual general meeting last Friday when he officially announced he would hand over the running of the company to a newly formed nine-member operations committee.
Before joining Foxconn as a special assistant to Gou in 2007, Liu founded several technology companies, including a chip design house and a printed circuit board maker, and also ran an affiliate of United Microelectronics, Taiwan's second-largest contract chip maker. He holds a degree in physics from Taiwan's elite National Chiao Tung University and an electrical engineering degree from the University of Southern California.
Liu's experience in the core tech area of semiconductors helped him gain a high level of trust from Gou, according to local Taiwan media reports.
In 2015, Liu represented Foxconn in its deal to invest in Siliconware Precision Industries, a Taiwanese provider of semiconductor assembly and test services, and the following year he became a board member of Sharp Corp after the Japanese electronics giant was wholly acquired by Foxconn.
In 2017, Liu was appointed head of the semiconductor business and the following year he proposed a plan to establish Foxconn's semiconductor-related operations in the southern Chinese cities of Zhuhai and Guangzhou.
Liu's promotion comes at a challenging time for the company. As well as seeking new business from niche sectors to offset slowing growth in smartphones, Foxconn has to navigate escalating US-China trade tensions, walking a fine line between the US, home of its major customer Apple, and China where it employs more than one million people in a half-dozen factories.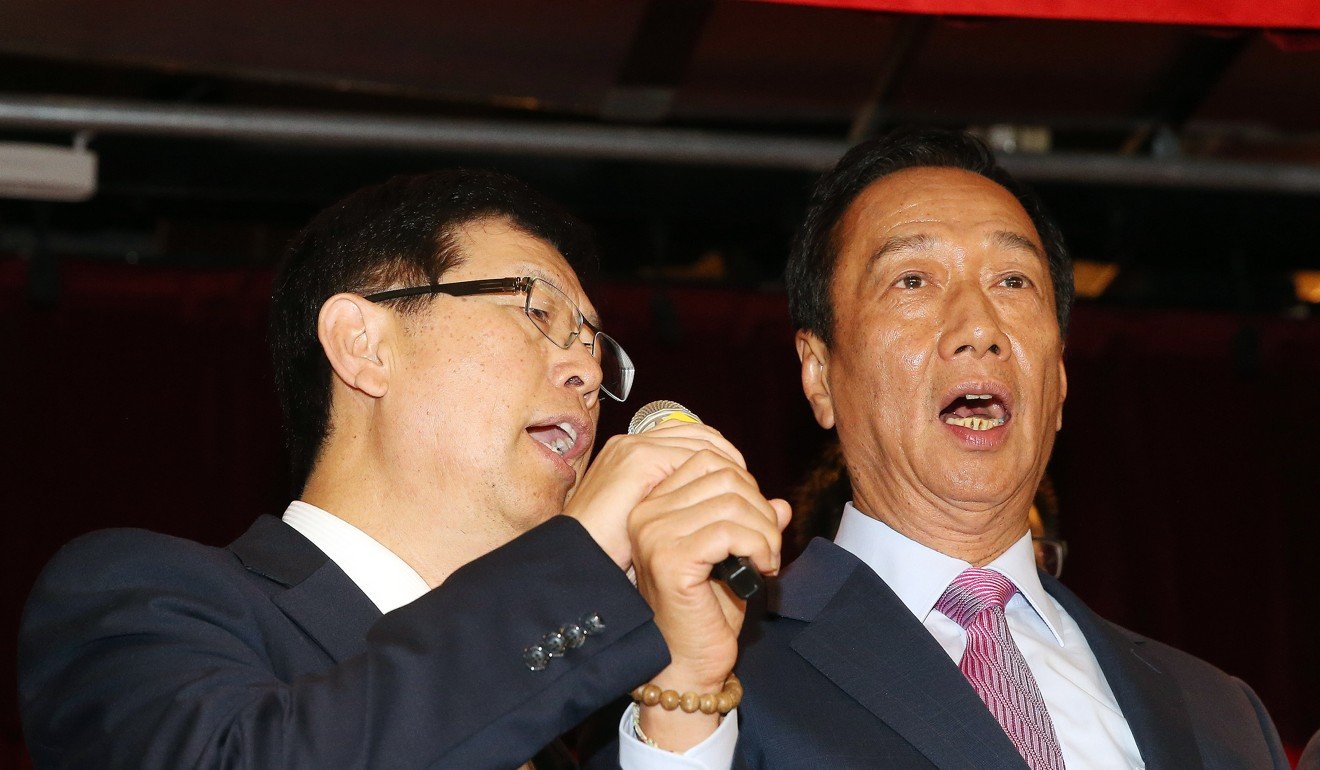 Liu will run day-to-day operations as part of a nine-member management committee which will make key decisions before presenting them to the board. Gou remains the largest shareholder with 10 per cent of the company's shares and retains his seat on the board. Liu said he would continue to discuss business with Gou about once a week but would do so in the "relaxed atmosphere" of a golf game, according to an earlier report in the Financial Times.
After last week's annual general meeting in Taipei, Liu told Reuters that the company had no plans to increase production capacity outside mainland China at the moment and that he was not aware of client requests for Foxconn to shift part of its production outside China. Earlier this month, Liu was quoted as saying Foxconn had enough capacity to make all iPhones bound for the US outside China, if necessary.