Huawei
Get more with myNEWS
A personalised news feed of stories that matter to you
Learn more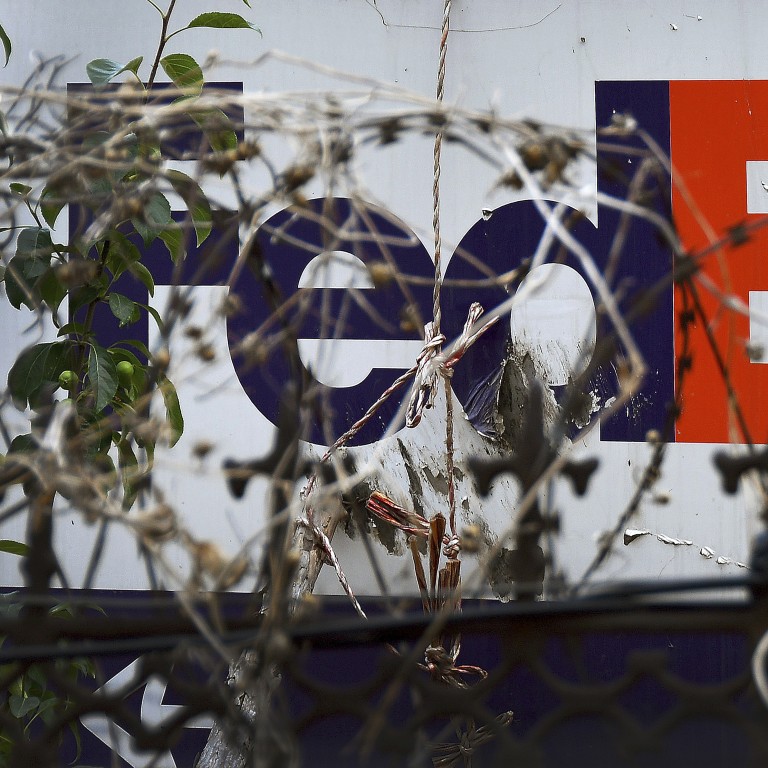 China suspects that FedEx misrepresented the facts over re-routing of Huawei packages, Xinhua says
China has found that FedEx's previous statement that the incident was down to operation errors, was inconsistent with the facts
China, which is soon expected to publish a list of "unreliable" foreign entities deemed to have damaged the interests of local firms, said it suspects that FedEx violated the law by not making shipments of goods from telecoms giant Huawei to recipients, according to state-backed news agency Xinhua.
Relevant Chinese state departments found that FedEx's previous statement on the incident, which said that the re-routing of Huawei packages to the US was down to an "operational error", was inconsistent with the facts, Xinhua said on Friday, without elaborating further.
In addition, regulators found that FedEx had held back more than 100 Huawei-related shipments, according to the Xinhua report, adding that further information had come to light as a result of an investigation.
The relevant state departments will uphold the principles of "comprehensiveness, objectivity and fairness and continue to carry out an in-depth investigation in accordance with the laws", according to Xinhua.
The issue has taken on added significance at a time when the world's two biggest economies are engaged in a raging tech war, which escalated further when the US government in May placed Huawei and its affiliates on a trade blacklist that bars the group from buying hardware, software and services from American hi-tech suppliers without US approval.
"We have and will continue to fully cooperate with the Chinese authorities on the investigation and we are committed to full compliance with all applicable laws and regulations," said FedEx in a statement on Friday. "These shipments in question were handled while we were trying to comply with the US Department of Commerce order, which was unclear and resulted in considerable complexity for our operations."
Huawei declined to comment on the report.
In May, Huawei, the world's largest telecoms equipment supplier, accused FedEx of diverting packages to the US without authorisation, including two that the Chinese company had sent from Japan to its offices on the mainland.
Shenzhen-based Huawei also said FedEx had attempted to divert two more packages to the US that were sent from Vietnam and destined for the Chinese firm's offices in Hong Kong and Singapore.
Those incidents, first reported by Reuters, prompted Huawei to seek a review of its logistics and document delivery support requirements, according to a Huawei spokesman.
The China office of FedEx had earlier denied the incident, saying it was inconsistent with the facts, according to a statement posted on its Sina Weibo account on May 23.
But on May 28, FedEx apologised to Huawei for the unauthorised re-routing of packages, adding that "there were no external parties" involved in the erroneous shipment of those packages to the US.
"We value all our customers who hand more than 15 million packages per day to us for delivery," FedEx said in a statement posted on Chinese microblogging site Sina Weibo on May 28, apologising for the "mistransportation" of a small number of Huawei shipments.
In early June, China launched an investigation into the incident, and just weeks after FedEx acknowledged another missed delivery due to an "operational error".