5G
Get more with myNEWS
A personalised news feed of stories that matter to you
Learn more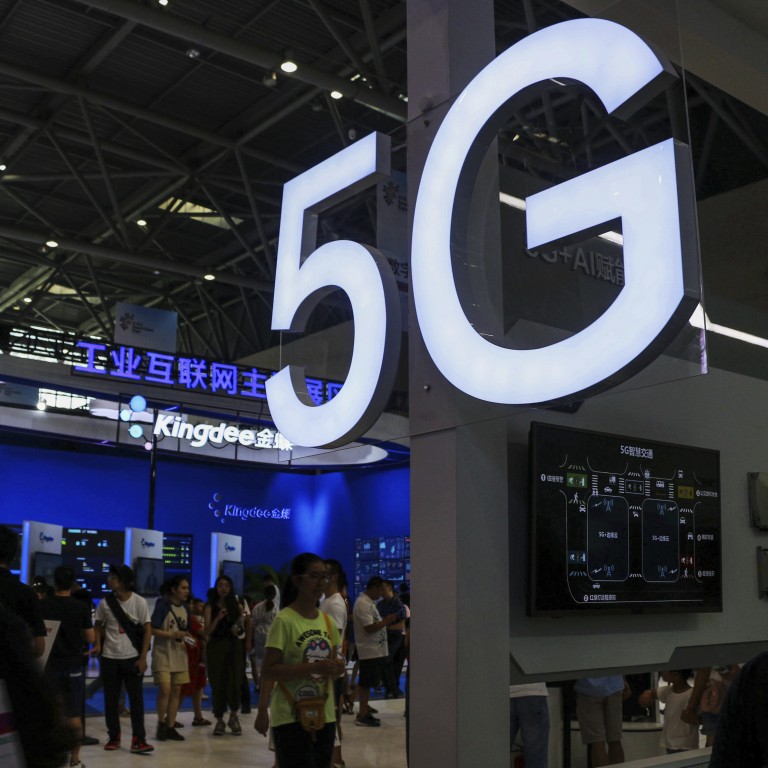 China sees ninefold increase in number of 5G-related jobs with demand for talent far outstripping supply
5G-related job openings increased 806 per cent from January to May year-on-year
There was a ninefold increase in 5G-related jobs in China in the first five months of 2019 compared to a year ago, according to information from China's largest online recruiter Zhaopin.com, reflecting increased investment in the new network technology in China.
5G-related job openings increased 806 per cent from January to May year-on-year and the average monthly salary in the sector rose 44 per cent to 15,644 yuan (US$2,213) over the same period, according to information published on Monday by Zhaopin.
5G-related job applicants increased only 151 per cent during the period, with demand (job openings) far outstripping the supply of qualified people.
"With the granting of commercial licences, 2019 has become the debut year for 5G technology," according to the Zhaopin.com report. "Amid 5G roll-out, fierce business competition for 5G talent has sent demand for skilled people skyrocketing."
While countries such as South Korea, the US, Australia and the UK launched initial commercial 5G services in the second quarter, Chinese carriers have pinned high hopes on the mass adoption of 5G services in a country with over a billion people and amid a government push behind the new technology, which promises lighting fast wireless connections, reduced latency and massive capacity.
Huawei Technologies, the world's biggest network equipment maker, has invested billions of dollars in next-generation 5G wireless networks and is considered to be the industry leader, although its progress overseas has been hampered by the US decision to blacklist the company on national security grounds.
Meanwhile, China's forecast capital spending on 5G has been estimated at between 900 billion and 1.5 trillion yuan (US$130.2 billion to US$217 billion) between 2020 and 2025, according to a study published in March by the China Academy of Information and Communications Technology (CAICT).
In September, the three major Chinese carriers began taking early registrations for 5G services. China Mobile, the world's largest mobile phone operator, said more than 5.72 million users had registered for its 5G package, while smaller players China Telecom and China Unicom reported 1.96 million and 1.99 million registrations respectively.
According to the CAICT, 5G commercial services will bolster total economic output by 10 trillion yuan (US$1.4 trillion) between 2020 and 2025 and add 3 trillion yuan (US$424.5 billion) of economic value by adding more than 3 million jobs.
However, not everyone is so sanguine on the potential job creation effects of 5G.
"The entire 5G industry is not mature enough, and the [tech] applications are not clear. For the technology itself, there are still difficulties to overcome in indoor signal coverage and the demand for it is insufficient as the cost is still too high," said Wang Xiaohui, deputy dean at the Institute of Internet Industry at Tsinghua University.
"High demand in the 5G market is because everybody is afraid of falling behind and no one is really prepared for it, so the only thing they can do is raise prices, but there's a fair amount of hype involved."