Huawei
Get more with myNEWS
A personalised news feed of stories that matter to you
Learn more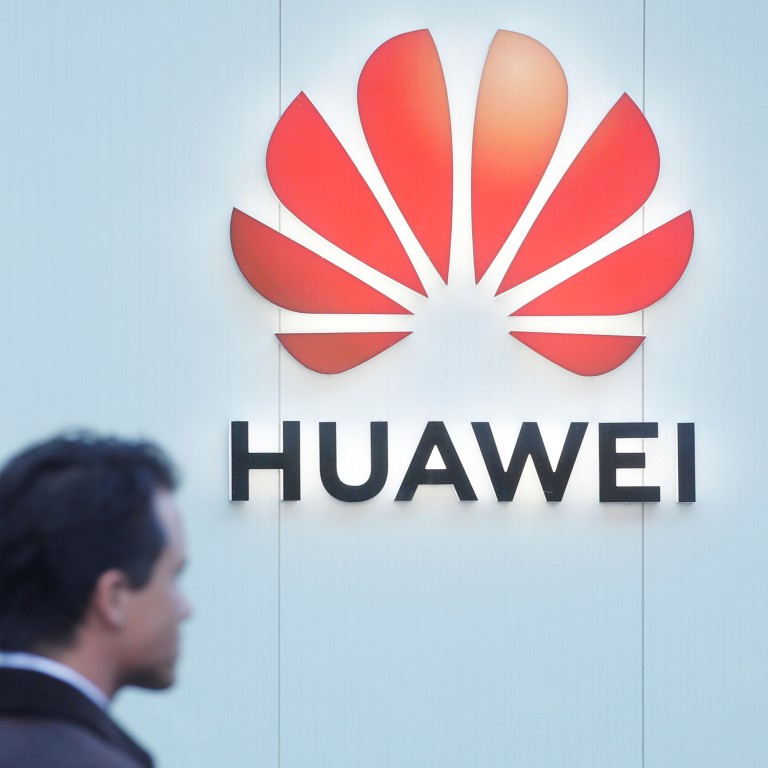 Britain approves Huawei's limited use in 5G networks, prompting US senator to compare the Chinese company to KGB
Huawei would be excluded from the sensitive core of the country's 5G mobile networks
'Allowing Huawei to build the UK's 5G networks today is like allowing the KGB to build its telephone network during the Cold War,' said US Senator Tom Cotton
The British government on Tuesday approved the limited use of
Huawei Technologies'
equipment in the country's roll-out of 5G mobile infrastructure, opening the door to rival European telecommunications gear suppliers Ericsson and Nokia.
While that action imposes a cap on Huawei's market share in Britain, it throws a lifeline to the embattled Chinese telecoms giant amid the Trump administration's accusations that the company's equipment poses a national security threat.
It could also serve as a model for other European governments, including Germany, as they prepare to make similar decisions over their deployment of 5G – the next-generation mobile technology that will help power advances such as the industrial internet, autonomous driving and smart cities.
Canada, the only member of an elite intelligence-sharing network yet to decide whether to allow the use of Huawei equipment, said on Tuesday that it was studying Britain's decision.
Innovation Minister Navdeep Bains told reporters that Canada would keep talking to allies, but did not specify the timing of a decision.
The British government said in a statement that "high-risk vendors" would be excluded from the sensitive "core" parts of the country's 5G networks. It said there would be a 35 per cent cap on these vendors' access to the non-sensitive parts of networks.
"We want world-class connectivity as soon as possible but this must not be at the expense of our national security," Nicky Morgan, the British digital secretary, said in the statement. "High-risk vendors never have been and never will be in our most sensitive networks."
Britain's decision came three days before the country's departure from the European Union, and amid US pressure on London to impose a complete ban on Huawei.
US senators on Tuesday responded to Johnson's decision with displeasure.
"This decision is deeply disappointing," Senator Tom Cotton, a Republican from the southern state of Arkansas, said in a statement. "I fear London has freed itself from Brussels only to cede sovereignty to Beijing.
"Allowing Huawei to build the UK's 5G networks today is like allowing the KGB to build its telephone network during the Cold War," Cotton said.
Republican Senator Marco Rubio said on Twitter that Britain was being "penny wise, pound foolish", by allowing Huawei into 5G infrastructure.
In a prepared statement, Rubio said Britain's "misguided" decision "ignores the considerable expenditure required to mitigate the risk of Huawei's involvement".
"While Chinese subsidies lower the initial price tag of Huawei, the long-term costs to security and in allies' trust are high," he said.
Both American lawmakers said the British decision should prompt the US to conduct a thorough review of intelligence-sharing between the two countries.
The decision marks a reprieve for Huawei, which faced the prospect of a complete shutout in Europe had Washington got its way in blocking the company in Britain's 5G network market.
The dispute over Huawei's next-generation mobile equipment is part of a broader trade and tech war between the US and China, which threatens to delay 5G network deployment around the world, disrupt global supply chains and
split technology standards
.
"Huawei is reassured by the UK government's confirmation that we can continue working with our customers to keep the 5G roll-out on track," Huawei vice-president Victor Zhang said in a statement released after the British government's decision.
He said the evidence-based process would result in a "more advanced, more secure and more cost-effective telecoms infrastructure that is fit for the future".
The so-called noncore area in which Huawei can take part in Britain's 5G infrastructure buildout covers radio access network (RAN) gear, which consists mainly of mobile base stations that wirelessly connect mobile devices to the broader telecoms networks. RAN represents the volume business and largest segment of a mobile infrastructure roll-out, as multiple base stations must be installed to ensure full network coverage in every location.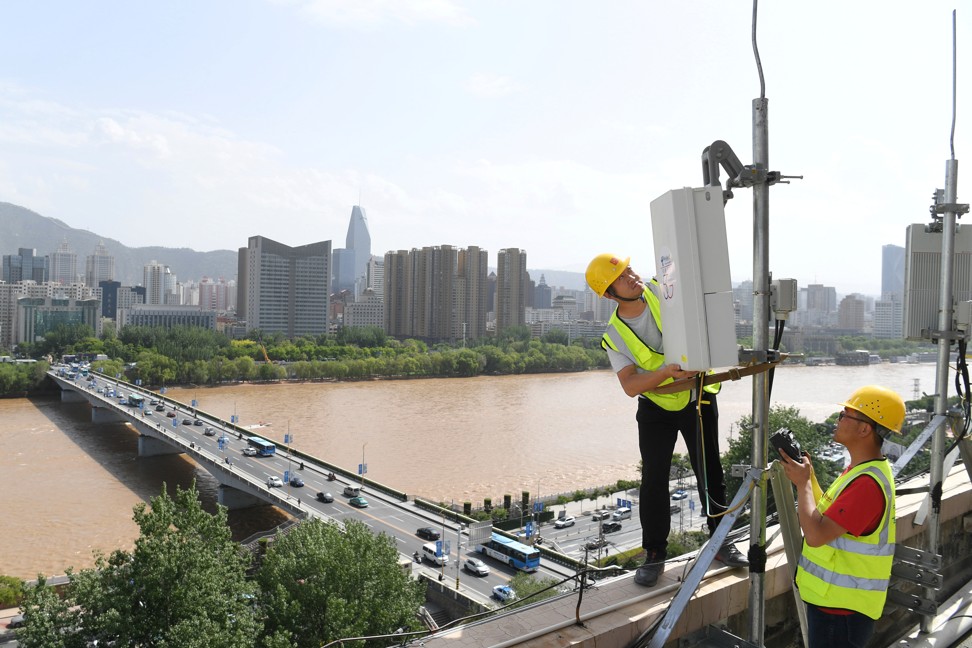 "The use of only Huawei base stations when the rest of the network equipment is provided by other vendors is not an uncommon model in the roll-out of a new communications network, and it would be quite normal for other jurisdictions to use multiple vendors," said Paul Haswell, a partner who advises technology companies at international law firm Pinsent Masons.
"But the use of Huawei at any point in the construction and operation of a network flies in the face of US warnings regarding the use of Huawei technology, and is likely to lead to repercussions from the US."
US government officials have scoured Europe over the past year, urging the EU and its members to exclude Huawei from their mobile networks on national security grounds. Shenzhen-based Huawei, which has repeatedly said it is a private company and not subject to Chinese state interference, has argued for consistent global network security standards that all companies should abide by.
"In spite of US allegations, there is still no compelling evidence that Huawei technology constitutes a malicious security threat," Haswell said. "Security risks so far have focused on poor coding issues with the underlying tech, rather than attempts to spy on customers."
He indicated that Britain's move to combine Chinese and European vendors for its 5G infrastructure "may be seen as an attempt to mitigate any concerns that Huawei tech could compromise the country's security".
US Secretary of State Mike Pompeo, who has previously said "only nations able to protect their data will be sovereign", is expected in London on Wednesday and Thursday, where he will meet British Prime Minister Boris Johnson.
Months of British deliberations on Huawei have been closely watched across Europe, most notably in Germany, where Chancellor Angela Merkel is similarly stuck between support for Huawei and her party's objection in the parliament, the Bundestag. Merkel has asked her conservative lawmakers to wait until after a March European Union summit before taking a position on whether Huawei can take part in the roll-out of the country's 5G network, according to a Reuters report last week that cited sources involved in the talks.
Tom Tugendhat, a Conservative former head of the British parliament's foreign affairs committee, said giving Huawei access to the country's 5G network would be like "nesting that dragon" and "allowing the fox into the hen house when really we should be guarding the wire".
Several senior Conservatives have also weighed in, including former minister Owen Paterson and Julian Lewis, a former chairman of the defence select committee.
Earlier this month,
British Prime Minister Johnson said in a BBC TV interview
: "If people oppose one brand or another, then they have to tell us what's the alternative." Senior US officials had visited London earlier with a last-ditch plea that Britain should bar Huawei from providing their 5G kit, warning that intelligence-sharing could be at risk.
A month before the British decision, a study published by Oxford Economics estimated that restricting a major 5G equipment supplier from taking part in a country's network buildout will increase total 5G investment costs by 16 per cent to 19 per cent.
China, which has Huawei and ZTE Corp as its main telecoms equipment suppliers, has an aggressive roll-out plan for 5G infrastructure. Beijing knows that being first to reach massive scale with next-generation networks – which deliver up to 100 times faster data speeds than 4G networks, as well reduced latency and increased network capacity – could allow China to dominate in fields such as factory automation, robotics and autonomous driving.
Huawei has projected an 18 per cent jump in 2019 revenue to 850 billion yuan (US$122.5 billion), despite a bumpy year that saw the company added to the US trade blacklist.
"Despite concerted efforts by the US government to keep us down, we've made it out the other side and continue to create value for our customers," said Huawei rotating chairman Eric Xu in a New Year's message to employees.
Huawei's key business segments – consumer, carrier and enterprise – produced revenue of 220.8 billion yuan, 146.5 billion yuan and 31.6 billion yuan respectively in the first half of last year. Europe is Huawei's second-biggest geographical market after China.
Purchase the China AI Report 2020
brought to you by SCMP Research and enjoy a 20% discount (original price US$400). This 60-page all new intelligence report gives you first-hand insights and analysis into the latest industry developments and intelligence about China AI. Get exclusive access to our webinars for continuous learning, and interact with China AI executives in live Q&A. Offer valid until 31 March 2020.
This article appeared in the South China Morning Post print edition as: UK approves restricted use of Huawei in 5G networks