Tencent
Get more with myNEWS
A personalised news feed of stories that matter to you
Learn more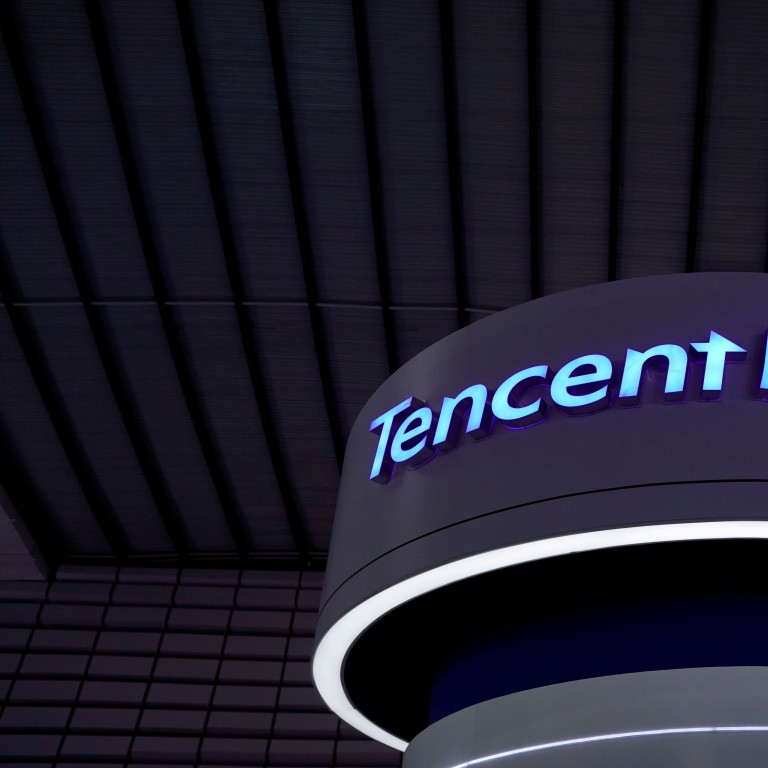 Looking for investment opportunities in a post-pandemic world? Tencent is keen on quality of life sectors
Tencent is one of China's biggest investors in technology and the pandemic has not slowed its plans
Chinese tech giant Tencent Holdings sees investment potential in health care, security, tourism, and elderly care services on expectations that people will pay much greater attention to quality of life issues once the global health crisis sweeping the globe starts to subside.
"In the post-pandemic era, consumer psychology and behaviour will see great change," Li Zhaohui, a managing partner at Tencent Investment, said in a WeChat statement posted on Wednesday. "People will care more about quality of life, meaning developments in health care, security, tourism and care services."
The coronavirus outbreak, which has sickened millions around the world and seen many people confined to their homes amid lockdowns and social distancing measures, has already spurred a boom in online entertainment, online learning and work-from-home technology.
"During the quarantine period, food delivery and takeaway services have cultivated people's online habits – the stay-at-home economy is already popular," said Li. "Going forward, online social services will replace offline social networks and long and short video, along with online gaming and entertainment will only expand."
Tencent is one of China's biggest investors in technology and the pandemic has not slowed its plans. It made 17 investments in the first quarter of 2020 in China, just behind VC firm Sequoia China, including an investment in online education platform Yuanfudao, according to according to Chinese research firm IT Juzi.
IT Juzi said investments targeting China's so-called new economy – a term loosely applied to tech-based industries including artificial intelligence, fintech and web-based services – saw an overall 31.3 per cent decline to 119.1 billion yuan (US$16.8 billion) in the first quarter, from 173.5 billion yuan in the same period last year.
To survive the pandemic, Tencent's Li said enterprises have to embrace change and keep investing in talent.
"Companies have to identify how they are impacted by the pandemic and adjust strategies accordingly," said Li. "Once you make a decision, stay resolute."
In the next 20 to 30 years of economic development, "people" may "become a more special and scarce factor of production" and the strongest companies will have the most advanced technologies and most-talented teams, added Li.