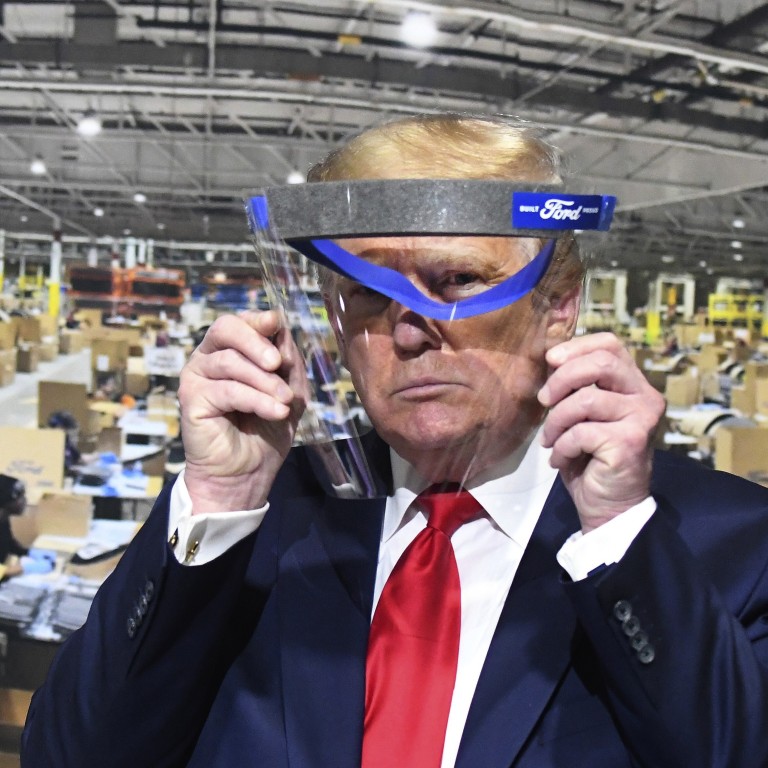 Reshoring and decoupling: how far can it go for the US and China given the global interconnections of tech supply chains?
From January to April, total foreign investment into China fell 6.1 per cent but the amount of overseas money pouring into the hi-tech sector rose by 2.7 per cent
If an American factory deploys robots, it takes less than two years to reach break-even point compared with traditional labour costs on average, one study found
Amid worsening US-China relations and the added pressures wrought by Covid-19, more international companies are looking to reshore manufacturing out of China, redefining global supply chains – especially in the tech sector.
The trend began several years ago as China began to climb the economic value chain, lifting its cost of labour in the process, and has been accelerated amid US President Donald Trump's war on globalism and vow to bring more manufacturing jobs back to America.
But is it a viable option amid today's globally interconnected supply chains, with China a key consumer and the US as a key supplier in many hi-tech industries?
Washington is now considering a US$25 billion "reshoring fund," according to a May 18 report by Reuters, which includes tax breaks and subsidies. Meanwhile, Japan in April introduced a
US$2.2 billion
economic stimulus package for reshoring out of China, amid worsening tensions between the two East Asian nations.
"I think reshoring will last for a long time. For the US, it is strategic, due to various reasons including job losses [at home], national security reasons and as corporates look to diversify risks," said Dong Jielin, a research fellow at Tsinghua University's China Institute for Science and Technology Policy.
"It won't be just the US though, other developed economies are suffering similar problems and may take similar action," he said.
Harry Moser, founder and president of Florida, US-based non-profit organisation Reshoring Initiative, said the US is currently bringing back about 150,000 manufacturing jobs a year, but this is far from the goal of eliminating its current trade deficit with China. The politically-sensitive goods trade deficit with China plunged 17.6 per cent to US$345.6 billion in 2019.
"[To eliminate the deficit] we have to bring back 300,000 to 500,000 jobs and we have to do it for 10 years or 20 years [continuously]. So we're looking at a very long term process," said Moser.
Although Trump's desire to save US blue collar jobs is often cited as one reason behind reshoring, that has been undermined by the fact that it is often cheaper for companies to make many products in Mexico, China and other countries than in the US. However, rapidly advancing digitisation and automation technology is changing the game.
Automation has helped offset relatively higher wages in the US. If an American factory deploys robots, it takes less than two years to reach break-even point compared with traditional labour costs on average, according to a recent study by Pedro Palandrani, a research analyst at finance and research firm Global X.
"Over the last 30 years, the average price of a robot has fallen by more than 50 per cent in real terms while labour costs have increased over 100 per cent," he said. "The economics will become more attractive as the cost of robotics falls and labour costs continue to rise."
Blake Moret, chief executive of US industrial automation and information technology provider Rockwell Automation Inc., said during a Goldman Sachs webcast in May that some clients, including toolmaker Stanley Black & Decker and "a number of life sciences customers", have approached the company for reshoring solutions.
Stanley Black & Decker president and CEO James Loree said in April during an earnings call that reshoring would be accelerated as its importance had been "amplified by the nature of the crisis." and that it would take two to three years to complete.
As such, some experts see reshoring as a natural economic rebalancing process.
From January to April, when the epidemic caught China off guard, total foreign investment into the country dropped 6.1 per cent but the amount of overseas money pouring into the hi-tech sector rose by 2.7 per cent, according to the Ministry of Commerce.
"It is the law of supply chains that labour-intensive industries keep moving, from the US to Japan, then to China, and now to Southeast Asia," said Zhang Monan, lead researcher at the Department of American and European Studies at the China Centre for International Economic Exchanges, a Beijing-based think tank.
"A lot of foreign investment is in hi-tech now, because China is one of the world's most promising and stable markets," Zhang said. "As we expand 5G network roll-out, the demand for products like semiconductors will explode."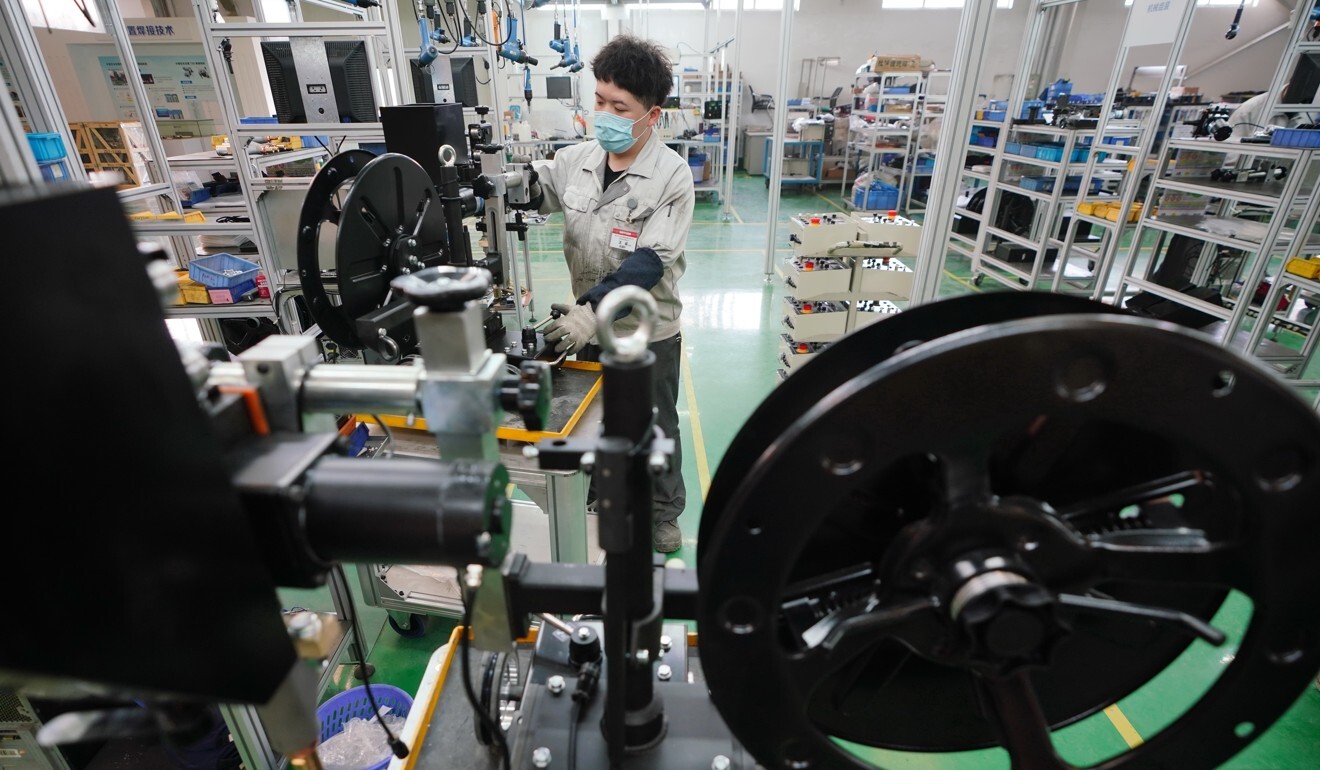 However, China is currently being cut off from many US tech suppliers after Washington put dozens of Chinese telecom and artificial intelligence (AI) firms on its trade blacklist on national security and human rights grounds – allegations which all of the Chinese companies have denied.
Huawei, the world's biggest maker of telecoms gear and a leader in 5G, was hit again in May this year when foreign suppliers of chips that use US technology were barred from selling it
semiconductors
unless they receive a US licence to do so – roping in the likes of Taiwan's TSMC.
Huawei still has some time to stock up on "strategic inventory" until September, which may allow it to survive until the first half of 2021, according to Eric Tseng, CEO at Taiwan-based semiconductor research firm Isaiah Capital & Research.
Tsinghua University's Dong said US tech companies will likely be impacted in the short term as they lose Chinese clients on the Entity List but longer term any dip in sales will be offset by demand from Chinese companies not on the list as well as foreign companies.
Some US lawmakers have proposed a bill of
US$22.8 billion in aid
for semiconductor manufacturers to spur the construction of chip factories in America to reduce the country's reliance on overseas supply.
Meanwhile, Beijing has in recent years called for "self-sufficiency" in strategic technologies, such as semiconductors and AI, in various top-level government meetings. This year's policymaking National People's Congress signed off a government work plan that includes "
new infrastructure
", an initiative involving at least US$1.4 trillion to shore up China's plans to dominate in next-generation technologies and industries.
Tsinghua University's Dong said that given China's huge population and abundant capital, it is possible to become self-sufficient in, for example, semiconductors, after many years of input and cultivation," adding that was only one concern though. "We can't just go all-in on semiconductors, we have many other industries to develop," she said.
Others argue China has a mountain to climb in semiconductor development.
"Quite a few Chinese companies are strong in chip-developing software and algorithms, the disadvantage lies in manufacturing methods," said Gary Yang, a founding partner of Beijing-based Sky Saga Capital, who focuses on deep tech and industrial upgrading.
"The success of Japan and South Korea in chip-making can be partly attributed to their connections to the US," Yang said. "It's not only a money issue … but a whole set of know-how along the entire supply chain [such as standards, materials and design] … when others cut your access, [you can't depend on yourself]."
Additional reporting by Che Pan and Sarah Dai