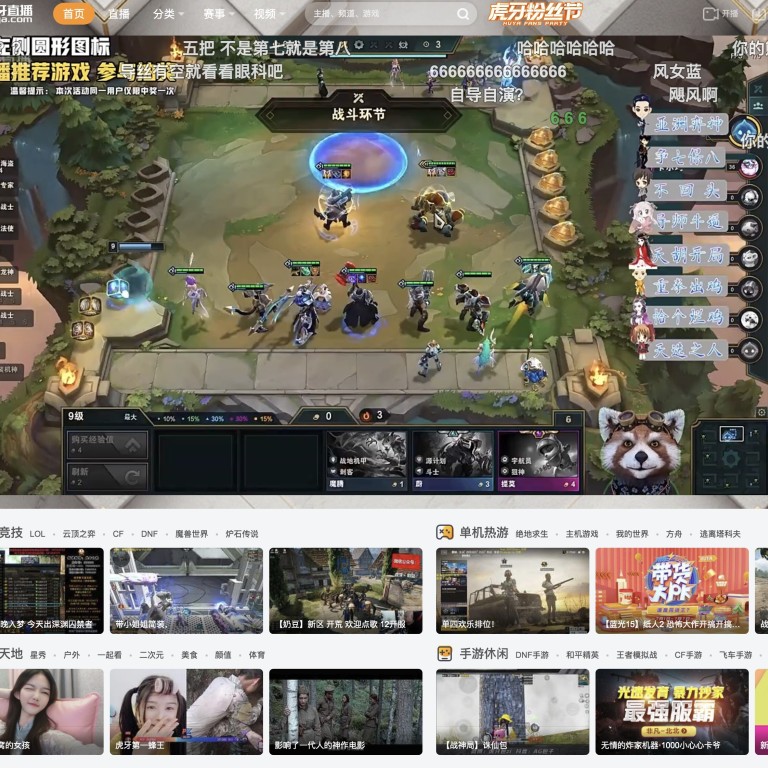 Live-streaming service providers Huya, DouYu to drive cloud-based gaming expansion in China
Huya recently introduced its Yowa cloud gaming service, following rival DouYu's launch of its own cloud games platform in March
Both companies are controlled by Tencent Holdings, which runs the world's largest video games business by revenue
Chinese live-streaming service providers Huya and DouYu are poised to help drive the expansion of cloud-based gaming in China, according to analysts, as the two companies entice more players to access sophisticated desktop computer and console video games straight from a browser.
Guangzhou-based Huya recently introduced cloud gaming platform Yowa, with around 70 mobile and personal computer titles, following rival DouYu's launch in March of its cloud gaming service with about 50 mobile and desktop titles.
"On paper, existing live-streaming services can expand their business significantly by trying to become a gaming platform, using their existing viewership as a base audience to market to," said Serkan Toto, chief executive of game industry consultancy Kantan Games in Tokyo. "There is no doubt in my mind that Chinese companies execute a lot faster, invest more resources and are ready to experiment more than their Japanese or Western counterparts."
That development would augur well in China, the world's biggest video games market, where more than 720 million gamers – across mobile, desktop computer and console hardware, according to research firm Niko Partners –
have increased the amount of time they play
amid the coronavirus lockdowns.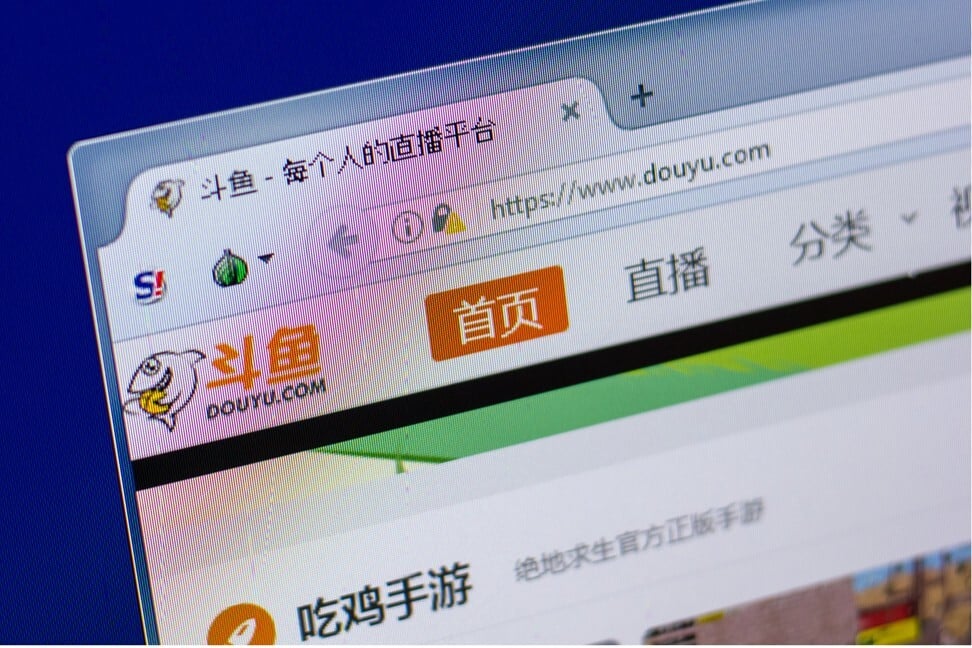 With 5G infrastructure, cloud-based gaming is just like streaming a film and users can play by paying a subscription fee. There is no need for a storage device and gone are bandwidth constraints, as 5G offers lower latency and faster speeds than 4G mobile networks.
Cloud gaming has the potential to reshape the industry as well as further expand the number of gamers in China. Cloud services enable companies to sell or distribute over the internet a range of software and other digital resources as an on-demand service, just like electricity from a power grid.
Smartphone games, for example, are currently made available via the platforms of game publishers and other third-party distribution channels for Apple's iOS and Google's Android platforms. With the cloud service and 5G, distribution is streamlined as games are delivered over the internet by the provider directly to the user's device.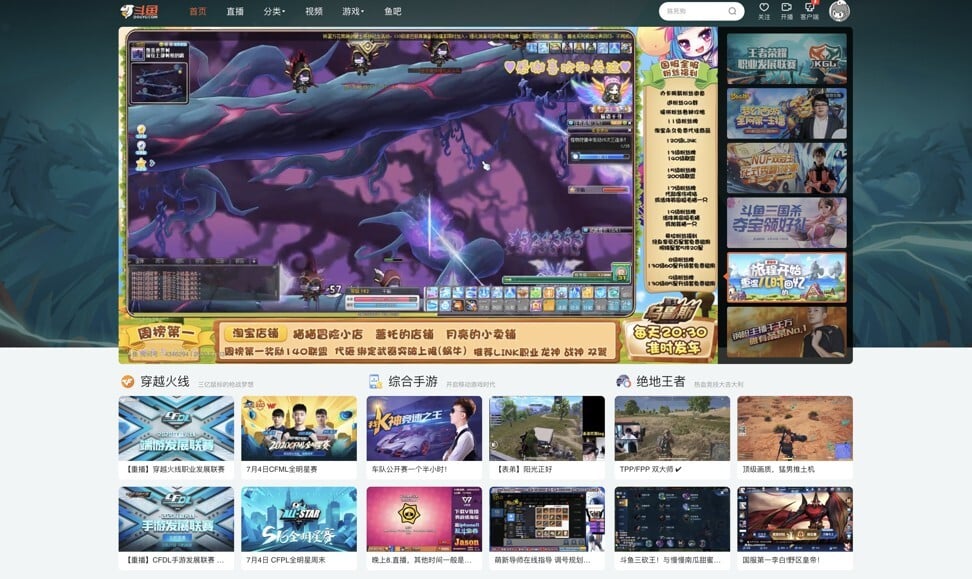 "This marketing model is now being widely studied," said Li Zhe of Tianjin-based game developer Dotoyou Games. "Imagine having influencers play the game for you [to market to a broad audience]. Gamers could easily get into a new game by watching their live streams."
That industry development would ultimately benefit Tencent Holdings, which runs the world's largest video games business by revenue.
Shenzhen-based Tencent has strengthened its presence in China's live-streaming games market after it took control of Huya in a deal made in April. Tencent already controls DouYu.
Before that deal, Tencent had already invested more than US$1 billion in both Huya and Nasdaq-listed DouYu, while backing other companies involved in the live-streaming game market.
Tencent and Huya did not immediately respond to separate requests for comment. DouYu said its cloud gaming platform is here to stay and was working on improving user experience.
While Amazon.com-owned Twitch and Google's YouTube are the dominant game live-streaming platforms globally, these services do not operate in China, enabling the likes of Huya and DouYu to strengthen their business in the world's second largest economy.
Outside China, competition in the cloud gaming market is heating up. Alphabet's Google launched its cloud gaming platform Google Stadia last year, with plans to work with YouTube. E-commerce giant Amazon.com is reportedly working on a cloud gaming service that is integrated with Twitch.
To be sure, there are a range of issues that current cloud gaming services in China must solve before traditional game play gets significantly disrupted. These issues, according to Analysys International gaming analyst Liao Xuhua, include "poor user experience, lack of a clear business model, too expensive cost and immature technology".
Echoing those concerns, Dotoyou Games' Li said that the existing cloud gaming services are still rife with issues, like time lag and reduced graphics quality, which indicate that these free-to-use platforms are not market-ready as their US counterparts.
"The experience is still poor right now," Li said. "I have tried many cloud gaming services, but I didn't feel like there are any advantages in terms of user experience." Many players still prefer having games installed on their devices, he said.