Huawei
Get more with myNEWS
A personalised news feed of stories that matter to you
Learn more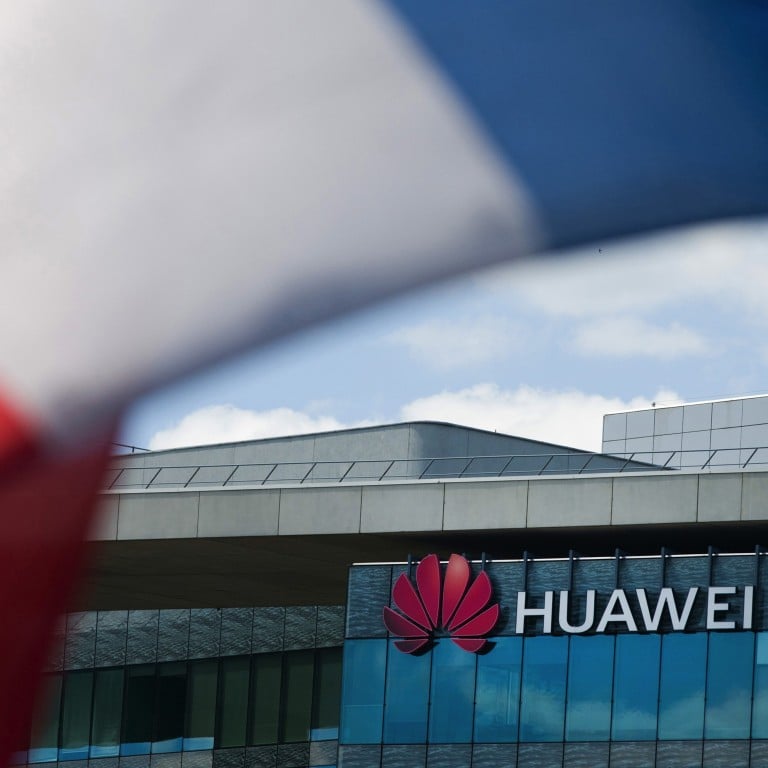 Huawei's 5G ambitions in Europe under a cloud after UK ban, EC report
German support, even if only in noncore areas, is vital if Huawei is to expand its business in Europe, according to analysts
Europe is where a large chunk of Huawei's 91 5G network projects are located, putting it ahead of Ericsson and Nokia as of February 2020
European nations are facing increasing pressure to exclude Chinese telecoms giant Huawei Technologies from their 5G roll outs after the UK decision to ban the company completely and a new recommendation from the European Commission to restrict "high risk" suppliers.
Huawei is not named in the 44-page document released on Friday by the Commission, but the criteria for high-risk suppliers includes the likelihood of interference from a non-EU country, ability to ensure supply, and overall quality of products and cybersecurity practices.
"Most Member States have not yet established or communicated clear plans to effectively address existing situations of dependency on high-risk suppliers and prevent future dependencies," the report said. "Progress is urgently needed to mitigate this important risk."
It added that most members were in the process of strengthening regulatory powers, including ensuring that "authorities have powers to regulate the procurement of network equipment and services by operators, based on security-related grounds".
Huawei did not immediately respond to a request for comment.
The report comes at a critical time for the Chinese company, with Germany also looking at whether to exclude Huawei after the UK decision.
Analysts said France's decision to limit the use of Huawei's 5G gear through the issuing of limited term licenses amounted to a de facto ban on the Chinese company. Like other countries in Europe, France is developing its next generation 5G network amid growing tensions between the US and China, making any decision on Huawei fraught with political risk.
Earlier this month, the French cybersecurity agency said it would issue licenses valid for periods of between three and eight years for operators to use equipment, including Huawei's, but that they could not renew the license for Huawei gear, according to a Reuters report.
"France has said it won't ban Huawei, but in effect it has," said Simon Piff, vice-president of security practice at IDC Asia-Pacific. "I believe [the French] are simply trying to sound more diplomatic on the issue."
With the UK and France essentially banning Huawei's 5G gear, all eyes are on Germany, the largest telecoms market in Europe and a key customer for the Chinese supplier.
"Germany has not banned Huawei, but Deutche Telekom has been reducing reliance on Huawei over the years," he added.
Deutsche Telekom, Europe's largest telco by revenue and Huawei's biggest customer in Europe, said last week it would strengthen its partnership with Huawei's Swedish-based rival Ericsson when it came to 5G. "Several mobile sites will be upgraded to the latest 5G technology standard over the next few years using Ericsson Radio System products and solutions," it said.
Europe is Huawei's biggest single overseas market. The continent is also where a large chunk of its 91 5G network projects are located, putting it ahead of Ericsson and Finland's Nokia as of February 2020.
German support, even if only in noncore areas, is vital if Huawei is to expand its business in Europe, according to analysts. That would mean smaller, less influential countries could adopt a similar approach without risking the ire of Beijing.
The European shift comes after new US sanctions announced in May effectively cut off Huawei's global supply of semiconductors, prompting the UK to reverse an earlier decision after concluding that Huawei may need to use insecure replacement technology that could increase security risks. In January, the UK had agreed to allow Huawei to supply up to a 35 per cent share in the noncore parts of Britain's 5G network.
"If France and Germany believe there is a genuine security concern around China or Huawei's ability to infiltrate networks … then their approach will be less vocal as they don't want to be seen as being pushed around by a currently fickle US government," said Piff.
While technical reasons would normally be cited for banning a supplier like Huawei, it has now become a political decision given the tech war between China and the US and recriminations over China's initial handling of the coronavirus pandemic.
"The [UK] decision has looked more and more likely as the US-UK-Sino relationship has deteriorated over the past few months," said Dan Ridsdale, global head of TMT for Edison Group. "There are clearly legitimate security concerns around Huawei, particularly given that as a result of the trade ban, equipment will now be built more and more from Chinese components.
"However, it would be clearly naive to think that the decision was based purely on security concerns, with political and trade interest parties also at play. The UK government's previous position, to allow Huawei to be deployed in the core left a more extensive ban as a bargaining chip on the table in trade negotiations," he said.
Despite the political headwinds, Huawei's UK investment plans seem to be going ahead.
The month before the UK ban was announced, Huawei received approval to break ground on a 1 billion-pound (US$1.2 billion) research and development site near Cambridge, England. In December last year, it opened a 5G innovation and experience centre in London, and this month announced plans for three new UK smartphone stores.
"Moving research and development or 'transparency centres' to other markets has been shown not to work," said Piff. "Huawei and Russian cybersecurity vendor Kaspersky both have done this in an attempt to appease, mainly, the US – but neither achieved their goals."
Huawei entered the UK market in 2001 and signed a deal to upgrade British Telecom's copper broadband service in 2005, seen as a breakthrough in its operations there. BT and Vodafone Group earlier told British lawmakers they would need at least five years to swap out Huawei equipment if the government banned it from the country's 5G networks.
Despite Huawei's heavy investment and long-term development of the UK market, its "business in the UK will die", said Greg Austin, senior fellow for Cyber, Space and Future Conflict at the International Institute for Strategic Studies in Singapore.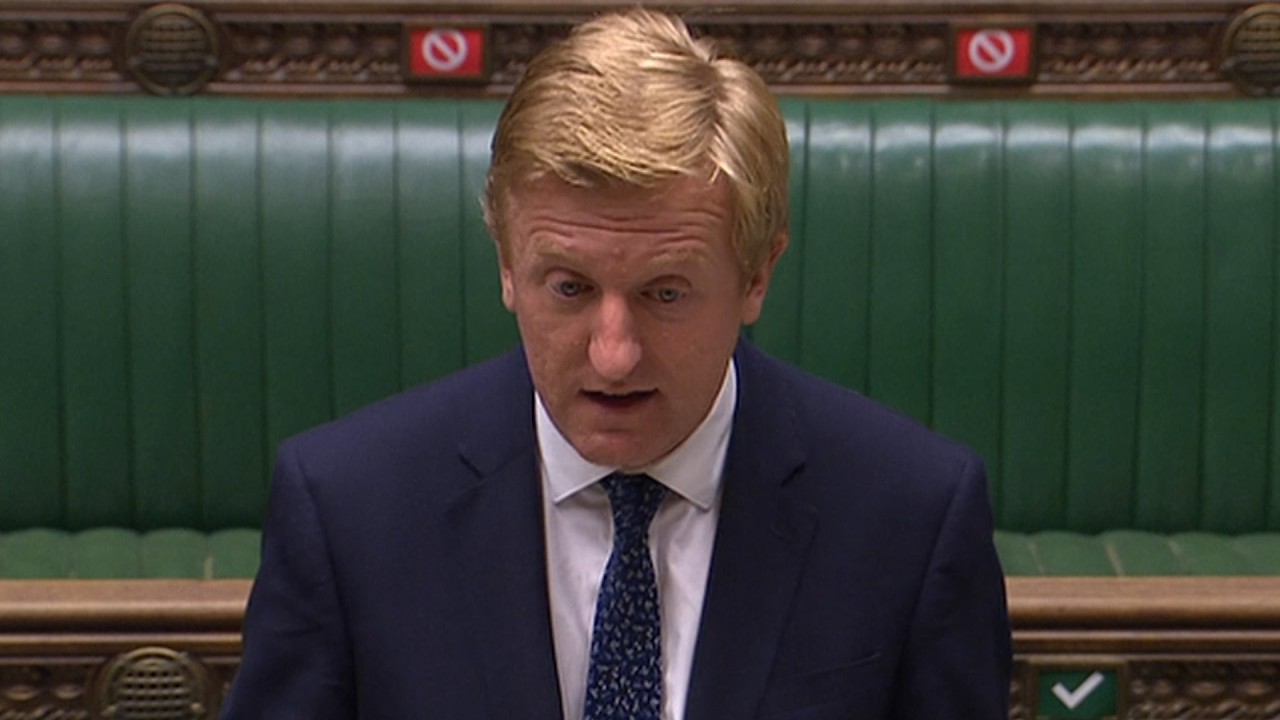 02:27
UK bans Huawei from 5G network after US sanctions
UK bans Huawei from 5G network after US sanctions
He said the new US sanctions on Huawei forced the UK to back down and reverse its January decision. "This will make it more difficult for all US allies to keep using Huawei 5G equipment," he said.
Europe was already shifting to limit Beijing's influence, with EU leaders last year designating China as a "systemic rival", and tensions have escalated further this year over the spread of Covid-19 and the new national security law in Hong Kong.
"Long term, Huawei is at the whim of the Chinese government … China's international diplomacy efforts are not being well received by any Western economy," said Piff. "One could say China is pressing all the wrong buttons at the same time, and so the levels of trust with anything from China is at an all-time low.
"Huawei had better get used to a new, spartan future, unless political emotions in the rest of the world change drastically [and that is] something I do not [see happening]."