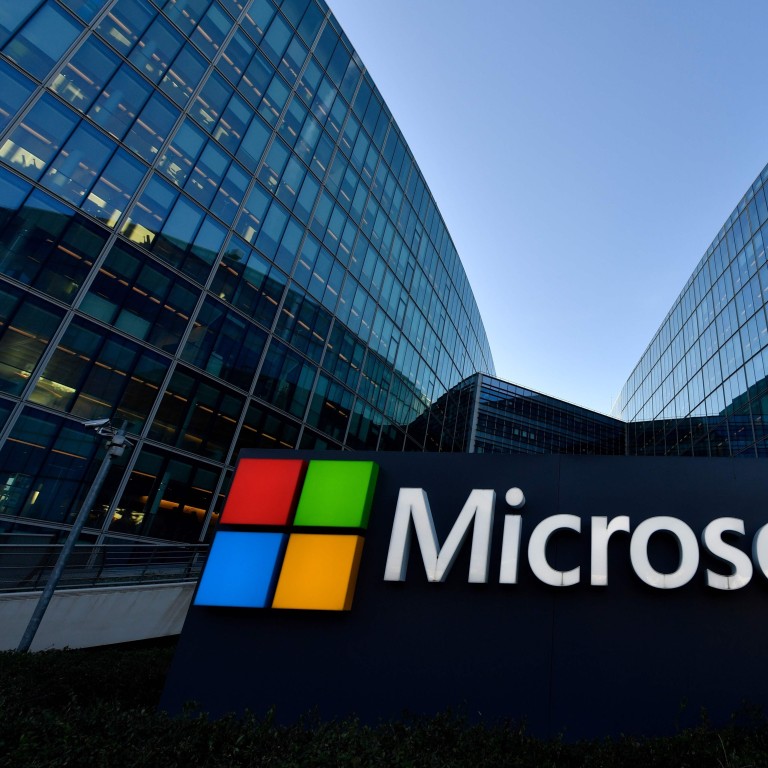 Microsoft says commitment to Chinese users remains unchanged after updating terms of service
Proposed changes to Microsoft's services agreement were first published on the company's Chinese website on August 1
An update from Microsoft at the beginning of this month to its terms of service sparked online speculation in China that it could be preparing to pull out of the country amid rising tech tensions between Beijing and Washington – but the US tech giant has now stepped in to quash the gossip.
"Rumours circulated by some social media about Microsoft's global update of its services agreement are not true," Microsoft said in a statement on Monday. "Our commitment to provide services to Chinese users remains firmly unchanged."
The speculation came as Microsoft talks with ByteDance to buy its short video hit TikTok in the US, amid pressure from the Trump administration for the Chinese parent to sell on national security grounds or face a ban in the US.
Although China's Great Firewall has prompted many US tech stars, such as Google, to exit the country – Microsoft, which arrived in China in 1992 and now employs 6,000 workers there, has proved to be one of the few US tech giants to maintain a lasting presence and its operating software is used widely in China.
Proposed changes to Microsoft's services agreement were first published on the company's Chinese website on August 1, and are scheduled to come into effect on October 1. This announcement sparked speculation that Microsoft was preparing to back away from its legal responsibilities to support products and services for Chinese users, subject to possible changes in US laws.
Legal experts told the Post that Microsoft was unlikely to pull out of China any time soon despite some changes to its service agreements that clarified its obligations to obey US laws at all time.
"I thinks it's unlikely for Microsoft to suddenly suspend products or services provided to Chinese firms and individuals," said Art Dicker, director at R&P China Lawyers, a Shanghai-based law firm. "China is still a big market for them and I don't expect any significant changes for individual users."
Microsoft President Brad Smith said in January that its China business represented 1.8 per cent of total revenue, or about US$2 billion a year. Chinese operating systems currently account for less than 1 per cent of the domestic market, according to Liu Wenhan, general manager of Union Tech, which develops home-grown operating systems.
This article appeared in the South China Morning Post print edition as: Microsoft quashes rumours about exit