Huawei
Get more with myNEWS
A personalised news feed of stories that matter to you
Learn more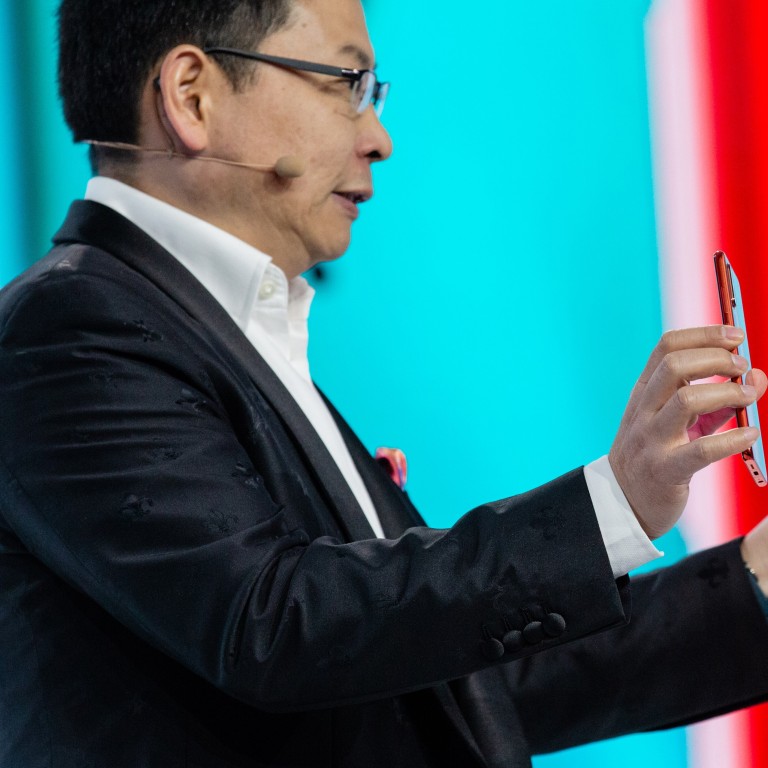 US sanctions bite as Huawei admits 'big loss' as supply of high-end Kirin smartphone chips to run out soon
Smartphones come under Huawei's consumer business group, the company's biggest operating segment, which generated US$36.5 billion in revenue in the first six months
Huawei's most advanced processor, the Kirin 900 series, accounted for 36 per cent of total smartphone shipments in the first quarter, according to Omdia
Huawei Technologies' reign as the world's No 1 smartphone vendor may be short lived, as the head of its consumer business unit publicly admitted that the company may not be able to ship handsets with its high-end Kirin chips after this year owing to US trade sanctions.
"We are in a difficult situation … Huawei's smartphones have no chip supply," Richard Yu Chengdong, chief executive of the company's consumer business group, said on Friday at the China Info 100 conference, according to a video recording of his comments posted on multiple websites. "This year may be the last generation of Huawei Kirin high-end chips … This is a big loss for us," he said.
Huawei, which overtook Samsung Electronics in the second quarter to become the world's No 1 smartphone vendor, is at the epicentre of escalating US-China tech tensions. In May, Washington expanded its sanctions against Huawei by prohibiting foreign chip makers like Taiwan Semiconductor Manufacturing Co (TSMC) from using US technology to produce chips for the Chinese company. That move followed its inclusion in a US trade blacklist a year earlier.
Huawei declined to comment for this story.
With its in-house HiSilicon chip unit, Huawei was able to get around the first US ban by designing its own chips to replace those it could not buy from US suppliers like Qualcomm, but it lacks the ability to manufacture the devices.
However, that loophole was closed with a new direct product rule sanction that takes effect September 15, which will require TSMC or any other non-US semiconductor maker that uses US equipment in its wafer fabs, to apply to Washington for a licence to ship chips to Huawei.
Smartphones come under Huawei's consumer business group, the company's biggest operating segment, which generated 255.8 billion yuan (US$36.5 billion) in revenue in the first six months of this year.
"Huawei looks like it will lose a lot in smartphone sales [without Kirin chips]," said Greg Austin, senior fellow for Cyber, Space and Future Conflict at the International Institute for Strategic Studies in Singapore. "Whether the US ban is permanent depends on who wins the election in the United States, now just three months away."
Yu said Huawei's smartphone shipments "probably will be lower than the level of 240 million" last year due to the sanctions, in a sign that the US bans are starting to damage Huawei's business.
"The problem of Kirin [system-on-a-chip] supply is not limited to volume," said Jusy Hong, director of smartphone research at Omdia. "Most of the Huawei models currently sold in China are high-end models … Potentially limited supplies of Kirin SoCs, which are integrated in high-end models, will have a tremendous impact on sales and profits beyond volume."
Huawei's most advanced processor, the Kirin 900 series, accounted for 36 per cent of total smartphone shipments in the first quarter, according to Omdia. The Kirin 900 series is widely adopted not only in Huawei's flagship model, but also in the mid-high line-up models such as the Honor and Nova series.
"The impact of the US sanctions spreads across price segments," Hong added. "[The ban] on Huawei producing Kirin processors via [TSMC] will have an impact not limited to Huawei's top line-up but also on its mid-range."
While Yu publicly said supply of the top of the line Kirin chips will soon dry up, company executives privately told the Post that they are confident the company can still produce high end smartphones because Huawei has a back up plan, which they declined to disclose.
In any case, the impact of the sanctions has not been reflected in Huawei's performance this year. In fact, driven by increased demand in China as the world's second-largest economy recovers from disruptions caused by the coronavirus pandemic, Huawei was able to over take Samsung Electronics for the first time in global smartphone shipments in the second quarter
"If the sanctions continue and Huawei is unable to produce Kirin processors through TSMC, it is expected that any impact on Huawei's smartphone business will not materialise before 2021," said Hong. Huawei is reportedly shifting orders for earlier versions of its Kirin smartphone processors from TSMC to mainland Chinese wafer foundry Semiconductor Manufacturing International Corp (SMIC), which is behind the industry leaders in technological expertise.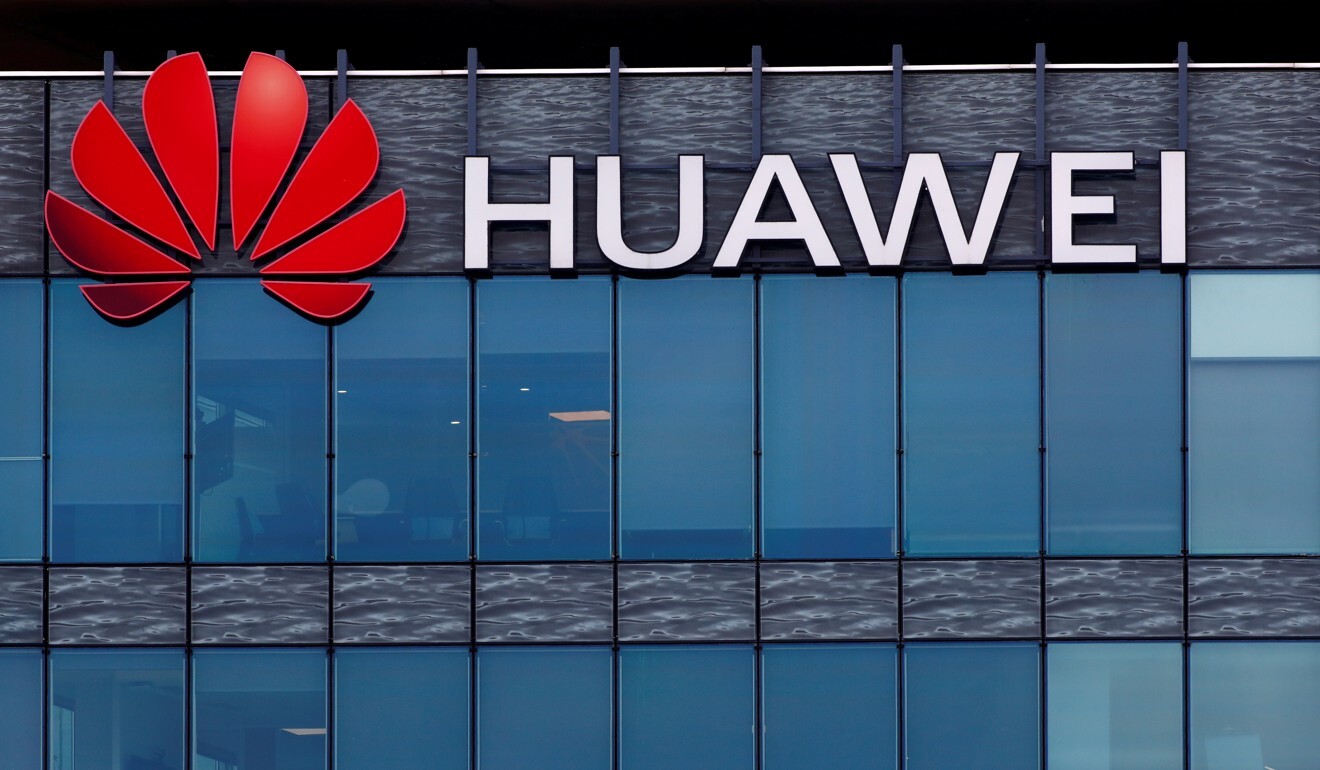 SMIC will also need to apply for a US license to provide chips to Huawei because its wafer fabrication plants use equipment from US suppliers such as Lam Research.
Separately, Qualcomm has been lobbying the US government for a waiver to supply 5G smartphone chips to Huawei, The Wall Street Journal reported at the weekend.
After Huawei was put on the Entity List in May last year, Qualcomm and other US suppliers were banned from selling products to the Chinese company without permission from Washington.
Qualcomm has argued that the latest sanctions on Huawei have "inadvertently created massive financial opportunities for the two foreign competitors of Qualcomm," the WSJ quoted the company as saying to government officials.
However, it is unclear if foreign 5G chip suppliers like South Korea's Samsung Electronics and Taiwan's MediaTek – Qualcomm's major rivals – could supply Huawei if their chips are also made using US technology. In June, US Commerce Secretary Wilbur Ross told Reuters that Washington would "aggressively" crack down on any bid to "evade the intent" of the new Huawei curb.
This article appeared in the South China Morning Post print edition as: Huawei's phone business feels heat from US sanctions