Tencent
Get more with myNEWS
A personalised news feed of stories that matter to you
Learn more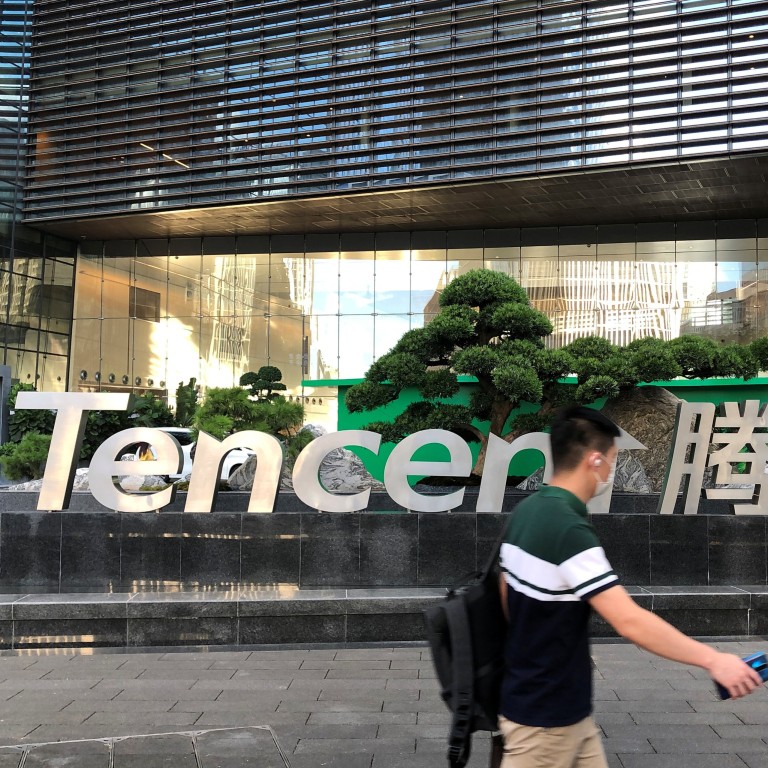 Tencent posts 37 per cent quarterly profit increase on back of games as US WeChat ban looms
Tencent, which runs the world's largest video games business and China's biggest social media platform, reported a net profit of US$4.8 billion in the quarter ended June 30
Revenue increased 29 per cent to US$16.5 billion
Internet giant
Tencent Holdings
is seeking clarification on the Trump administration's recent action against
WeChat
, as speculation swirls over its impact on the company's operations and investments in the US.
"Based on our initial reading and subsequent press reports, that executive order is focused on WeChat in the United States, and not our other businesses in the US," said John Lo, Tencent's chief financial officer, in a conference call on Wednesday after the company posted a 37 per cent increase in second-quarter net profit, beating market estimates.
US President Donald Trump signed an executive order on August 6 that
bans business transactions in the US
with Tencent's ubiquitous social media app WeChat and ByteDance-owned video sharing service
TikTok
over national security concerns. Trump said data collection by these apps "threatens to allow the Chinese Communist Party access to Americans' personal and proprietary information", but was vague on details.
Lo said WeChat and Weixin "are two separate products", stressing that WeChat serves international users. "We are in the process of seeking further clarification," he said.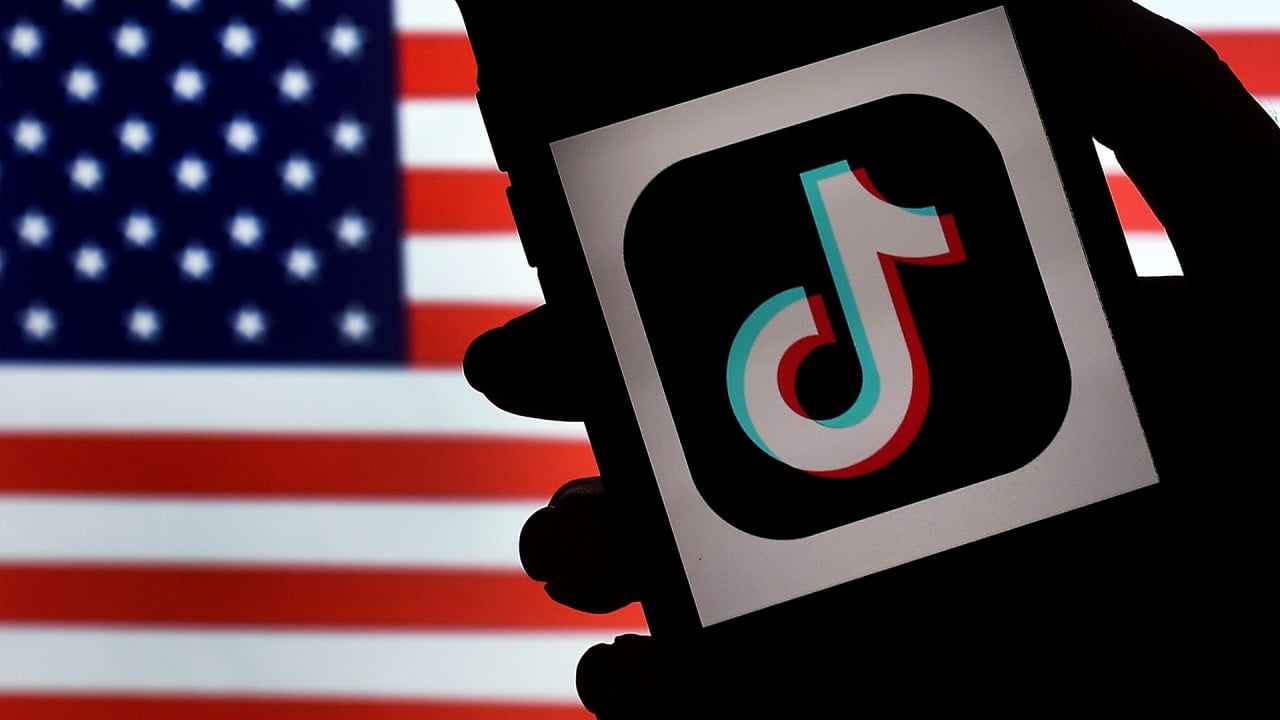 03:07
Stop offering 'untrusted' Chinese apps like TikTok and WeChat, Washington urges US tech companies
Stop offering 'untrusted' Chinese apps like TikTok and WeChat, Washington urges US tech companies
The executive order comes as Trump and
US Secretary of State Mike Pompeo
continued to ramp up the rhetorical attack on Chinese technology companies, saying they are beholden to the government in Beijing because of its own security laws.
Shenzhen-based Tencent, which runs the world's largest video games business and China's biggest social media platform, indicated that the latest move by Washington would not have any significant impact on its overall operations.
"The US represents less than 2 per cent of our overall revenue," said Tencent chief strategy officer James Mitchell in response to an analyst's question during the conference call. "Within that [scope], advertising in the US should be less than 1 per cent of our overall advertising revenue."
He indicated that the executive order issued on August 6 specifically covers US jurisdiction. As such, "we don't see an impact on the company's advertising platform in China", he said.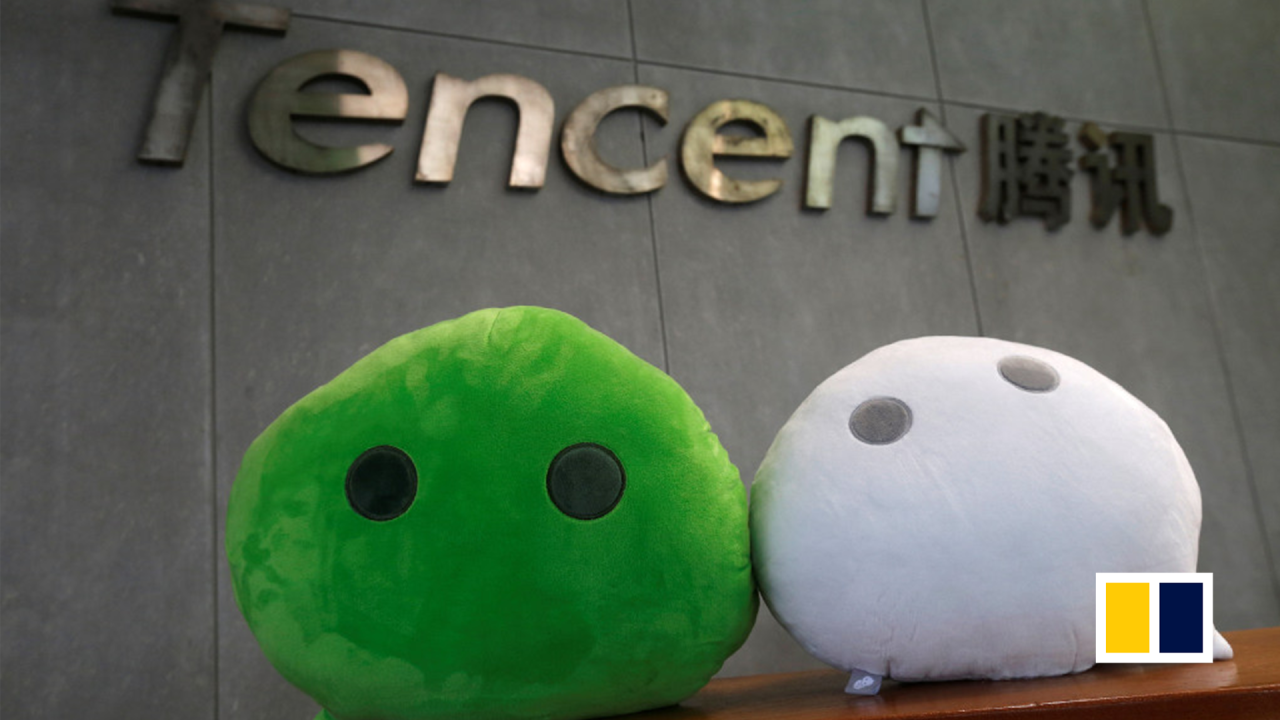 02:26
What makes Tencent such a tech goliath?
What makes Tencent such a tech goliath?
Tencent reported on Wednesday a net profit of 33.1 billion yuan (US$4.8 billion) in the quarter ended June 30, up from 24.1 billion yuan in the same period last year, boosted by steady growth in gaming as well as payments and cloud services. That was ahead of the 27.3 billion yuan consensus estimate from 16 analysts surveyed by Bloomberg.
Revenue increased 29 per cent to 114.9 billion yuan, up from 88.8 billion yuan a year ago, slightly ahead of the 112.4 billion yuan consensus estimate.
"We achieved generally robust operating and financial results in the second quarter, testifying to the diligence of our teams and resilience of our business model," Pony Ma Huateng, the chairman and chief executive of Tencent, said in a statement on Wednesday.
The latest quarterly results show that Tencent continues to be one of the major beneficiaries of the coronavirus pandemic, as millions of people in China turned to games, cloud services, collaborative tools and other online services for entertainment, education or work amid travel restrictions, lockdowns and social-distancing measures.
Ahead of the second-quarter results announcement, shares of Tencent rose 1.4 per cent to close at HK$520.50 on Wednesday. The stock is up around 39 per cent from the start of this year, but has been hammered by recent US actions against WeChat.
Tencent, which has the biggest representation on the Hang Seng Index with an almost 12 per cent weighting, rebounded from a six-week low it reached on Monday, when its shares fell 4.8 per cent to HK$502. That extended a 5 per cent loss on Friday that erased HK$268 billion in market cap.
The company's revenue from its valued-added services operation, which covers video games and music streaming, grew 35 per cent in the second quarter to 65 billion yuan, making up 57 per cent of total revenue.
Online games revenue grew by 40 per cent to 38.3 billion yuan, primarily driven by smartphone games in both domestic and overseas markets. These include titles such as Peacekeeper Elite and Honour of Kings.
In the same period, revenue from financial technology and business services, including the cloud computing operation, increased 30 per cent to 29.9 billion yuan. That was driven by increased average daily transactions and value per transaction, from wealth management, as well as from cloud services.
Online advertising grew 13 per cent to 18.6 billion yuan last quarter, led by its mobile ads network.
"We believe the Weixin ecosystem is redefining China's online advertising by enabling advertisers to sustain relationships with their users in their own private domains, such as Official Accounts and Mini Programs," Tencent said in a statement.
Combined monthly active users of WeChat and the domestic Weixin service grew 6.5 per cent to 1.2 billion at the end of June.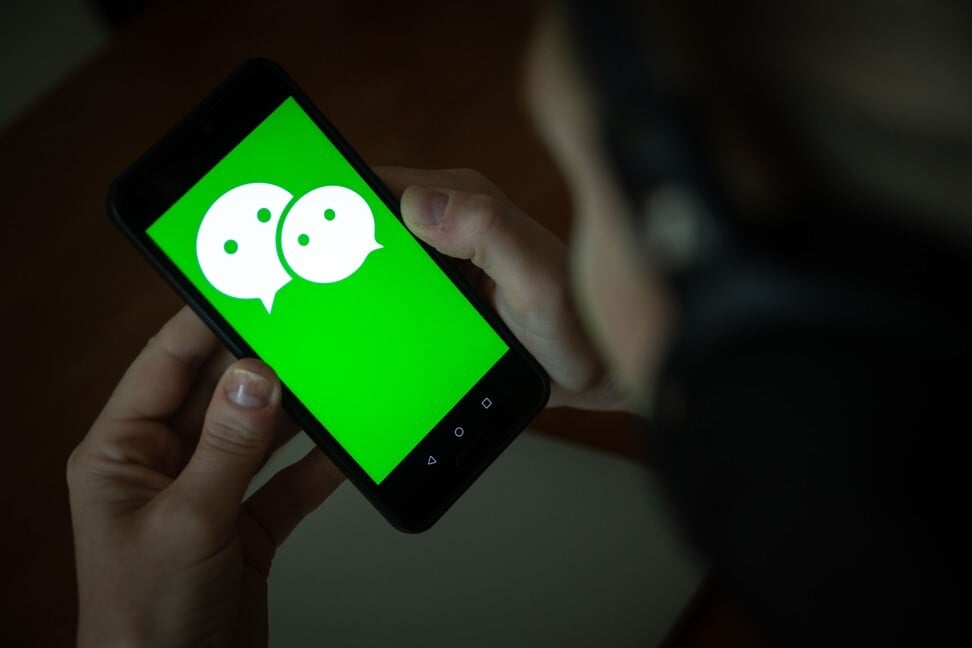 Still, uncertainty looms as Tencent and investors attempt to decipher the ramifications of Washington's recent moves against super app WeChat.
While analysts have described the language in the orders as broad, the specific banned transactions will be defined by the US Secretary of Commerce before the 45-day deadline from August 6. 
Despite the uncertainties, Tencent continues to follow its "long term strategic goal of developing an international presence", company president Martin Lau Chi-ping said in the conference call.
"We are actually very patient about it and so far we have made good progress around certain verticals such as games, but we also anticipate that there will be challenges and obstacles," he said. "Overall, we believe it's a very large international market and [there are] a lot of countries, a lot of companies and a lot of products that we can be successful in."
This article appeared in the South China Morning Post print edition as: Tencent profit up 37pc on video gaming operations