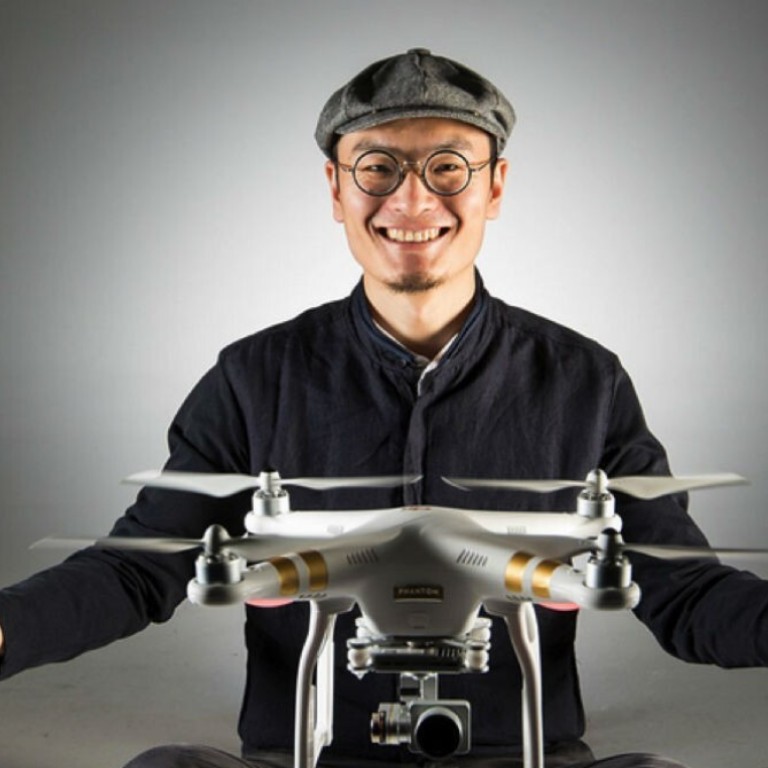 Will Chinese drone giant DJI fly the friendly skies under Joe Biden's watch?
Shenzhen-based DJI, the world's largest drone maker, has been caught in the crossfire of deteriorating relations between Washington and Beijing
Concerns remain about how Chinese-made drones can potentially be used in the US as a Trojan Horse for intelligence-gathering and espionage
On a winter's night in 2015, members of the US Secret Service rushed to investigate a disturbance at the White House lawn. There, they found a drone – identified as a hobbyist-operated Phantom FC40, made by Chinese firm
SZ DJI Technology Co
– that crashed into a tree.
Scrutiny by US federal agencies on the security risks posed by Chinese-made
drones
, also known as unmanned aerial vehicles (UAV) or unmanned aerial systems (UAS), has steadily increased since then, according to analysts.
"While we assume the Biden administration will take a different approach, the Trump administration's actions align closely with Biden's stated policy goals and directions," said David Benowitz, head of research at DroneAnalyst and a former DJI executive. "The shift, however, is likely to move away from criticising Chinese manufacturers on the basis of security … to being more upfront about goals to support a domestic manufacturing base for UAS."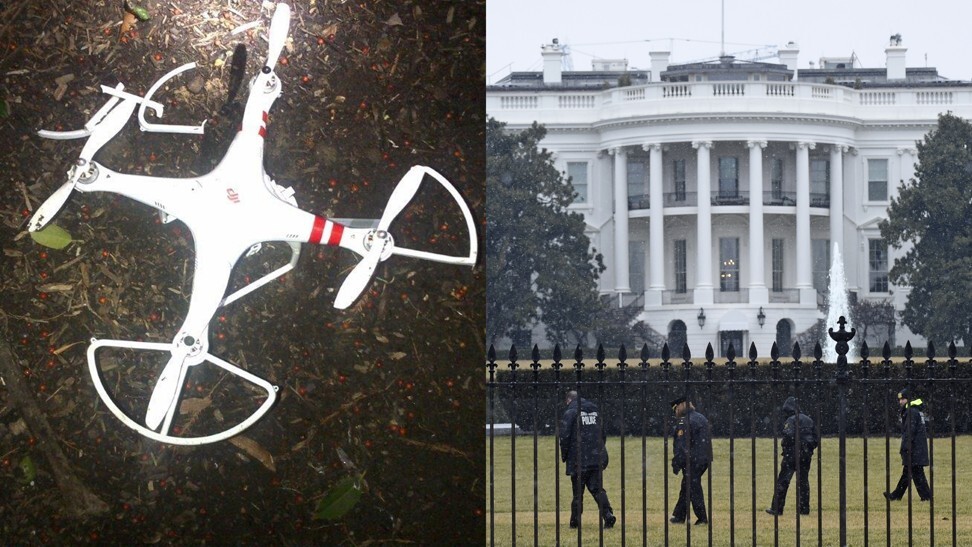 Shenzhen-based DJI, the world's largest drone maker, has been caught in the crossfire of deteriorating relations between Washington and Beijing, with the US government raising questions about data security and human rights violations.
DJI's drones – which account for 70 to 80 per cent of the global market, according to research firm Drone Industry Insights – have been banned by the US military since 2017. In January last year, the US Interior Department
grounded its fleet of about 800 Chinese-made drones
for all but emergency purposes.
"The use of Chinese-manufactured drones at sensitive locations has been a national security concern for all four years of Trump's presidency," said Christopher Williams, chief executive of California-based counter-drone technology company Citadel Defence.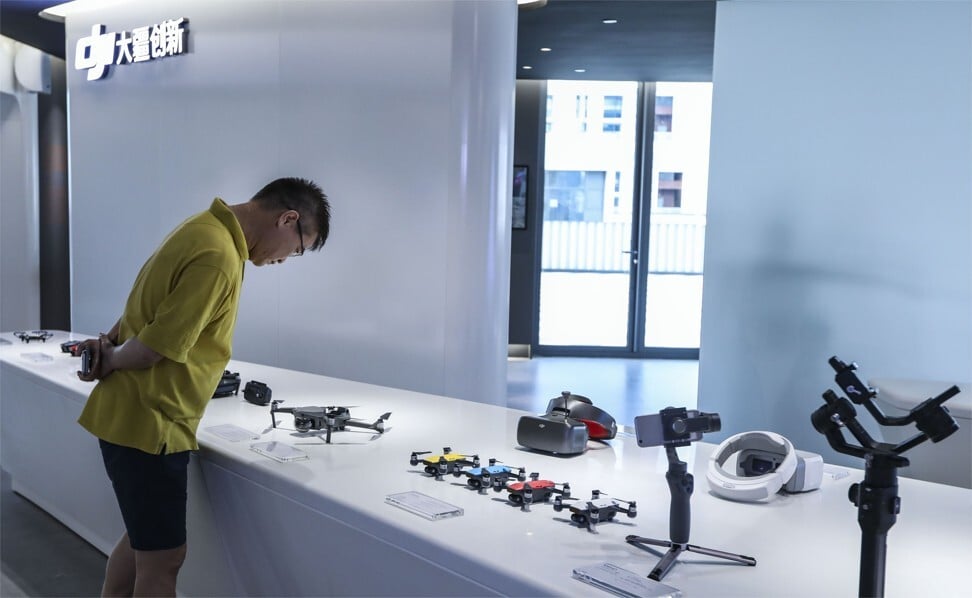 DJI declined to comment for this story. Still, the company said in a Twitter post in December that it "has done nothing to justify being placed on the Entity List".
Privately held DJI has been trying hard to alleviate the US government's security concerns since the incident at the White House lawn. At the time, the company updated its drones' firmware to include a "no-fly zone" that extended 25 kilometres around the Washington, DC area.
In 2018, DJI commissioned a study to verify that its drones' users have control over how their data is collected, stored and transmitted. The company's effort to get its data security practices validated came after the US Army banned the use of its drones.
It has since introduced other solutions to assuage US data security concerns. In 2019, DJI's so-called
Government Edition drones
highlighted a feature that prevents the transfer of user data to third parties or to the Chinese company. The new model also sends firmware updates to government agencies, aviation authorities and enterprise information technology departments for review.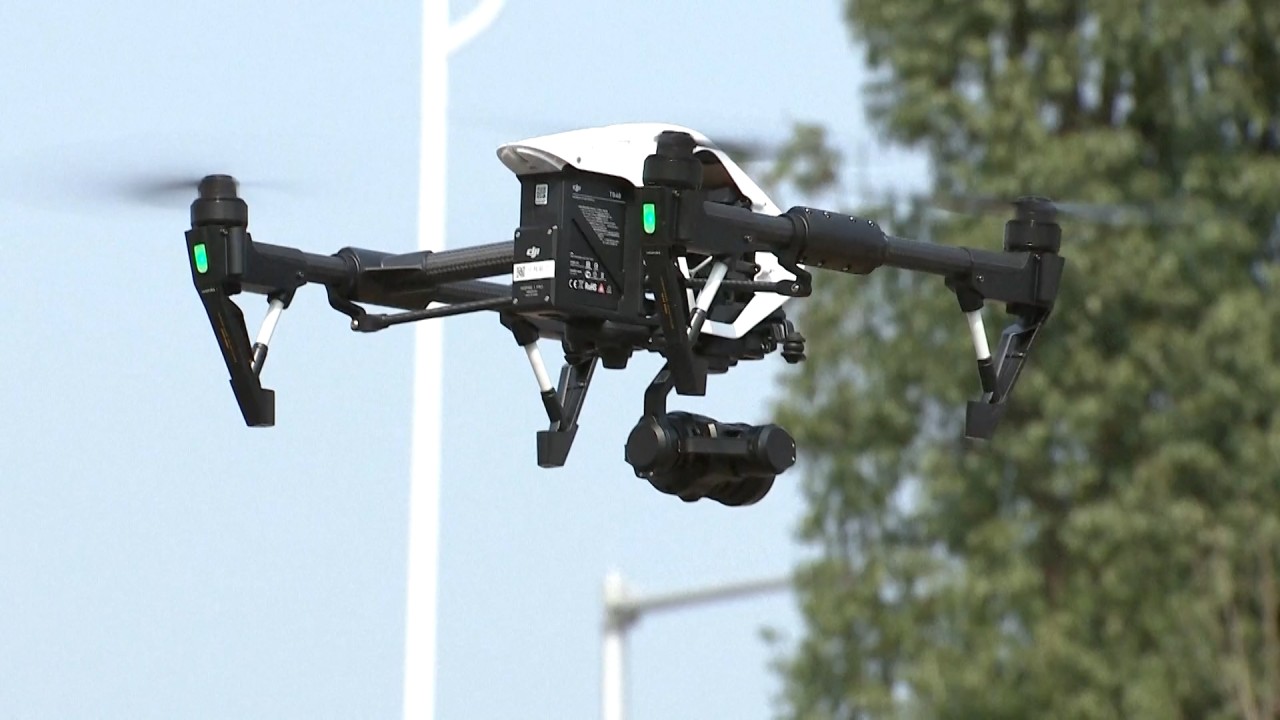 00:59
US warns of 'security risk' from China-made drones as tech war heats up
US warns of 'security risk' from China-made drones as tech war heats up
DJI's initiatives, however, did not stop the subsequent actions against the firm by the Trump administration. As of December 2019,
US lawmakers introduced more than 20 drone-related bills
, many aimed at regulating or restricting Chinese-made machines and building up US competitors.
There could be some short-term disruption to DJI's supply chain, according to DroneAnalyst's Benowitz, as the company's access to US hi-tech hardware, software and services get restricted under the US Entity List. He said major enterprises could also be dissuaded from buying products made by DJI and other blacklisted Chinese companies, as the US trade restrictions indicate that these firms had committed human rights abuses and supported a repressive regime.
That builds on the prevailing notion in security circles, where there is speculation about Chinese-made drones potentially being used as a Trojan Horse for intelligence-gathering and espionage. These could track federal employees and build a database of personally identifiable information that could expose potential security vulnerabilities or targets of interest, according to Williams of Citadel Defence.
Despite the increased turbulence brought by the US blacklist and Trump's recent executive order, DJI
continues to develop its own hi-tech systems
which enable its drones to have a wide range of applications, from local law enforcement,
military reconnaissance
and medical deliveries to infrastructure operations, agriculture and consumer aerial photography.
DJI has shown signs of moving away from reliance on US technology for years, according to DroneAnalyst's Benowitz. He said the company has developed much of its own drone technology stack, so the impact of the Entity List on it would be less compared to that of telecommunications equipment makers
Huawei Technologies Co
or
ZTE Corp
.
US technologies used by DJI include
Amazon Web Services
' cloud platform, thermal imaging cameras and mobile app availability on
Apple
's App Store and
Google
Play. But like Huawei and ZTE, DJI will have a difficult time replacing US
semiconductors
, according to Michael Blades, vice-president of aerospace, defence and security at business consultancy Frost & Sullivan.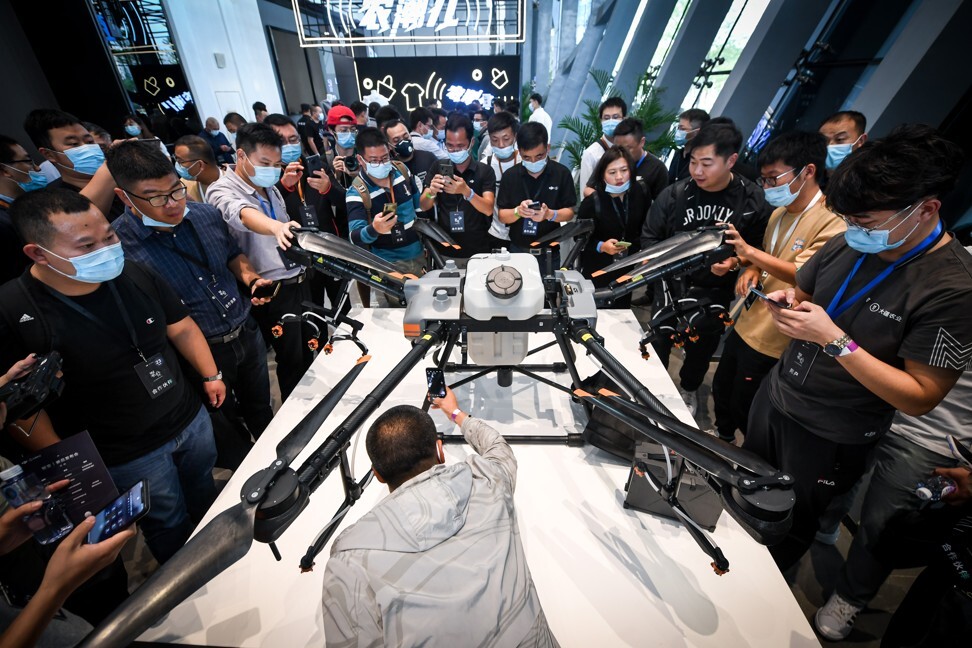 Blades indicated a chance for Trump's executive order to be reversed, but not the US trade blacklist. "I expect that Biden won't be as hardline as Trump on Chinese trade," he said. "But there will be many domestic companies that will lobby to keep the rules the way they are, so they can benefit from building a UAS industrial base with US suppliers."
US companies were estimated to account for 6.9 per cent of the global commercial drone market in 2020, according to data from DroneAnalyst.
As such, DJI has had little to no competition in the US. "From our experience and interviews with other companies that we know, only consumer-level drones are actually affected by US policy," said Yang Yang, deputy secretary general of the Shenzhen-based World UAV Federation.
Most [Chinese] exports of consumer drones belong to DJI, according to Yang. He indicated that US consumers have no choice because DJI has no major competitor in that market.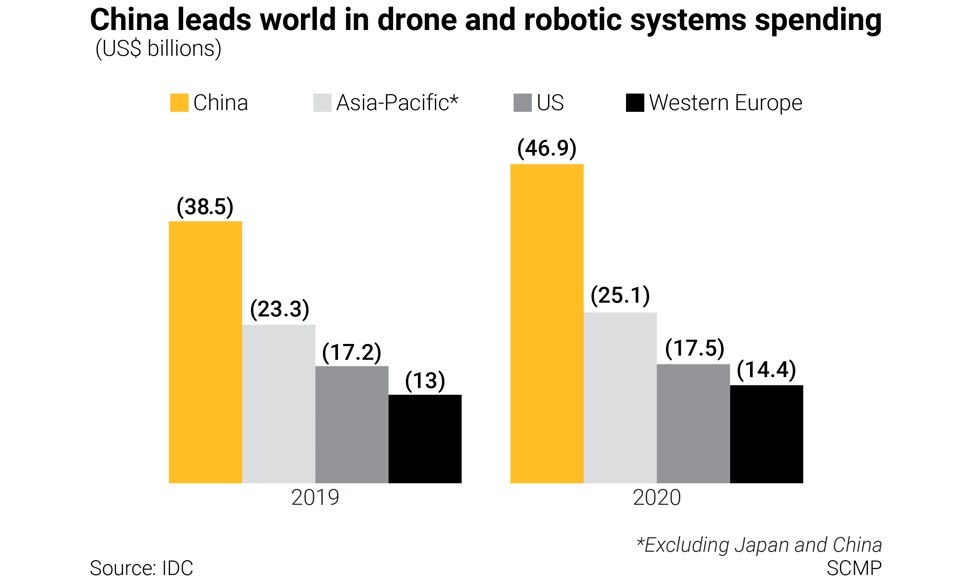 Founded in 2006 by Frank Wang Tao, DJI has grown from a cramped room in a university dorm to a global enterprise – known as the Apple of the drone industry – with about 14,000 employees and 17 offices internationally. In August last year,
DJI denied a news report
that it was planning sweeping job cuts amid headwinds from the Covid-19 pandemic and tensions caused by the
US-China tech war
.
"China provides, arguably, the most advanced and cost-effective manufacturing capabilities in the world," said Williams of Citadel Defence. "In situations where a capability does not exist, the Chinese government can mobilise industry quickly to re-engineer solutions necessary to maintain their competitive edge."
The stakes are high for the US, as global spending on drones continues to rise – totalling US$16.3 billion in 2020, according to a report last year by tech research firm IDC.
"We have seen as [drone] regulations catch up in India and Europe, that other regions have grown faster than the US market in recent years," said DroneAnalyst's Benowitz. "The US Government's non-military drone fleet is still incredibly small, but has been very reliant on DJI products in the past, and there is evidence that a lack of alternatives has kept their fleet small over the past few years."
"As new US manufacturers enter the market, the question will be if any can offer a range of drones that competes across DJI's product range, and if they are cornered off into the government market, or compete across all market segments," he said.