Apps
Get more with myNEWS
A personalised news feed of stories that matter to you
Learn more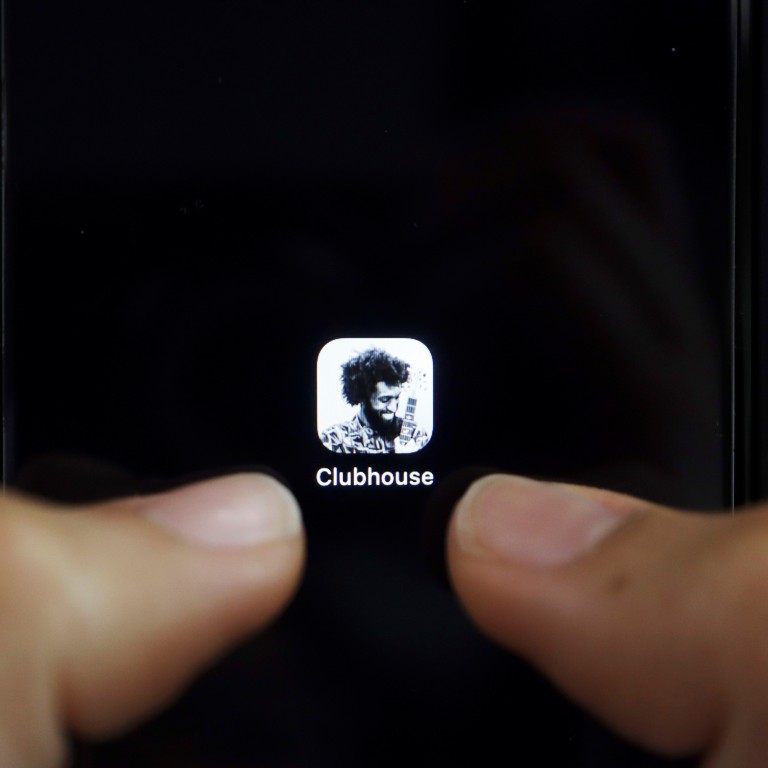 With Clubhouse blocked, can the audio-only chat phenomenon go mainstream in China?
History has shown that the blocking of a foreign internet service in China often leads to the rise of a home-grown version behind Beijing's Great Firewall
Chinese audio apps would likely focus on delivering content related to entertainment rather than political debate, which got Clubhouse blocked in the first place
The blocking of popular audio-chat social media app Clubhouse in China has sparked renewed debate over whether a Chinese version could emerge from a group of potential local contenders trying to fill the void.
As Clubhouse fades from view in China, several Chinese social audio apps have come under the spotlight as potential replacements. Chinese audio tech company Lizhi, which competes with Clubhouse in the US with a social audio app called Tiya that is not currently available in China, is a front runner as it could tailor the app for its home market.
Other contenders include Dizhua, which offers similar services to Clubhouse, and Two, a Chinese-developed social audio app that received financial backing from BitTorrent owner Justin Sun.
Weibo, China's equivalent to Twitter, has included a video-audio-chat function in an updated version, which can accommodate five people – one moderator and four others.
It remains an open question whether any home-grown Chinese social audio app can become mainstream enough to offer a new way of communicating in a market of about 1 billion internet users. However, experts said such apps will have to adapt to China's regulatory and market environment to be successful in China, which may require significant technological and marketing investments.
Olivia Plotnick, the founder of Shanghai-based brand marketing agency Wai Social, said Chinese tech entrepreneurs are likely to seize the opportunity to create a product to fulfil any market demand for social audio, but that the Chinese apps would likely focus on delivering content related to entertainment rather than political debate.
"China already has many audio-sharing apps, and you can be certain there are more on the way, but will they be carbon copies of Clubhouse? My opinion is 'no'," said Plotnick, who has accumulated more than 1,000 followers on Clubhouse.
"[On Clubhouse] there is no gamification, no gifting or tipping the creators. It is less about providing entertainment, as so many successful Chinese apps are."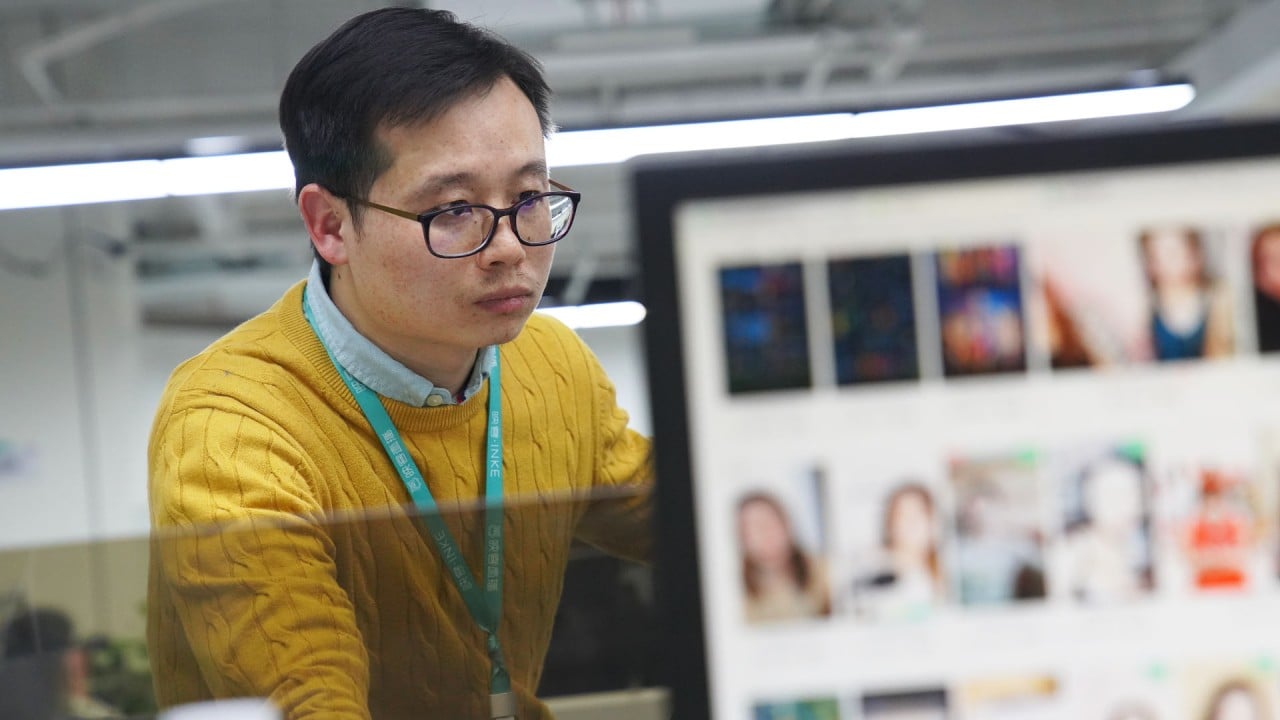 03:34
Inside a Chinese internet censorship centre
Inside a Chinese internet censorship centre
There may be parallels from previous online developments. Matthew Brennan, managing director of consulting firm China Channel, said the race to replicate Clubhouse' success in China reminds him of how Chinese companies rushed to copy the freeware mobile communication app Kik Messenger a decade ago.
"It's quite a similar situation in some respects to the beginnings of WeChat. The catalyst for the 'thousand messengers war of 2010 and 2011' was Kik Messenger, which in 15 days went from zero to a million users [globally]," Brennan said, referring to the period when many Chinese companies jumped into the market before Tencent's WeChat prevailed.
"We are certain to see some kind of Chinese 'thousand live-audio app war,'" he said.
The blocking of Clubhouse comes amid a boom in the audio content market in China, which is forecast to grow from 16.3 billion yuan (US$2.5 billion) in 2019 to nearly 70 billion yuan in 2024, according to a report released in February last year by research firm LeadLeo.
History has shown that blocking a foreign internet service in China often leads to the rise of a home-grown version behind Beijing's Great Firewall, with the local product able to tap into China's huge domestic market by adapting to the country's strict internet regulations. After Google pulled out from China in 2010, Baidu emerged as the dominant search engine for Chinese netizens. As Twitter is not available in mainland China, local apps offering similar functions – like Weibo – became popular.
To be sure, many are highly sceptical that a Chinese version of Clubhouse can succeed because a social audio app that prohibits
sensitive discussions
would lose its appeal.
"Clubhouse was unique as it offered a safe place for users to connect with people outside China and talk about things that are normally censored, in an environment that was transparent and generally without trolls," said Mark Tanner, managing director at Shanghai-based consultancy China Skinny.
Echoing that view, Dev Lewis, a fellow at Hong Kong-based think tank Digital Asia Hub, said "the magic of Clubhouse" was that it connected mainland Chinese users to a global audience. Any app that blocks Chinese people from engaging in conversations on sensitive subjects with people in other countries would see its appeal dampened, Lewis said.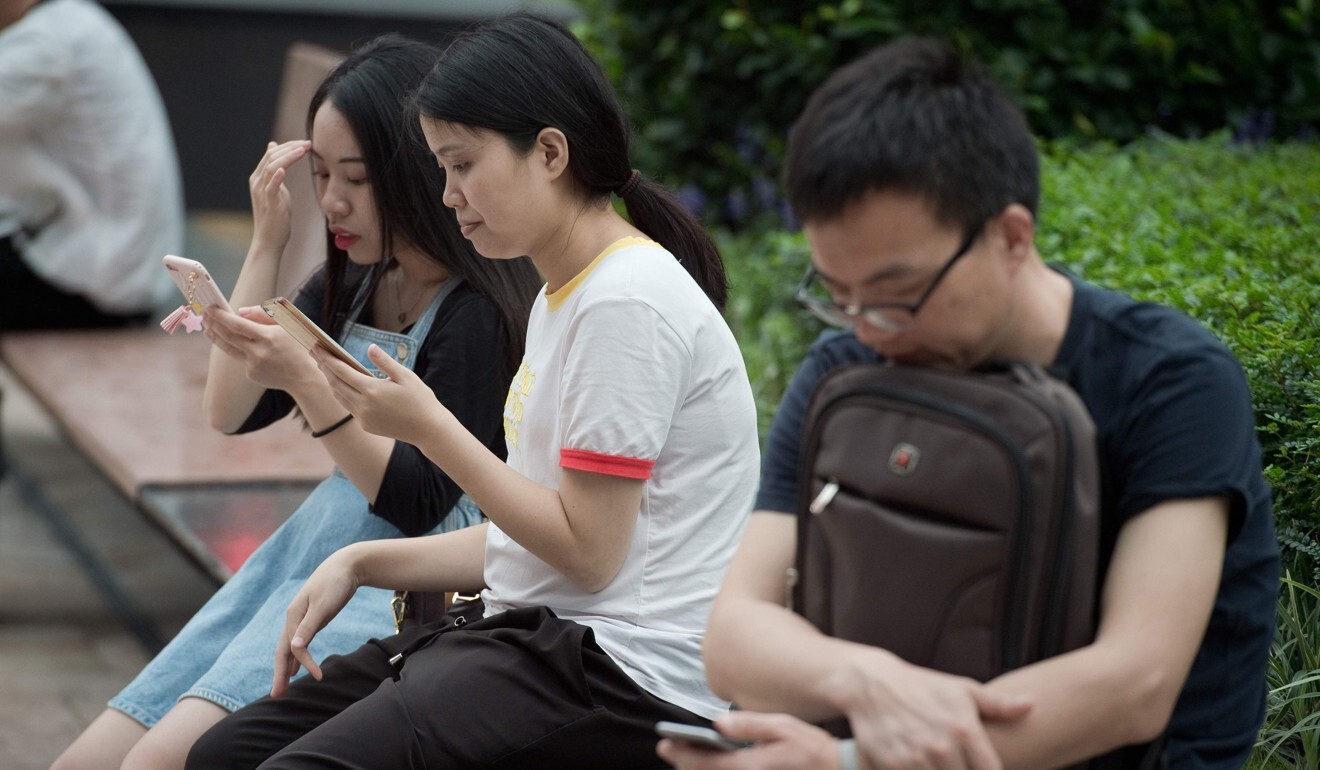 Some are not optimistic about a domestic version of Clubhouse. In an opinion piece published by state media The Beijing News, columnist Liu Yuanju said he was bearish on the prospects for a Chinese version of Clubhouse because existing social audio apps have shown how far the format can go.
"In China, there have been mature internet chat-room products and business models," he said. "Many people said that Clubhouse reminded them of YY [a Chinese live-audio chat room platform]. So, on some level, the Clubhouse model has been tested in China," he said.
While YY has been consistently popular among its fans, it did not become a cultural phenomenon like Clubhouse did for its global users, including those in China until it was blocked.
Tanner said the Chinese government may also be inherently wary of the organising power of a platform like Clubhouse, which may bode ill for the future of other social audio apps in China.
"There may be similar copycats that pop up, but the features that have the pulling power of Clubhouse will also be the reason they will be shut down quickly," Tanner said.
This article appeared in the South China Morning Post print edition as: Fans of blocked Clubhouse look for local version