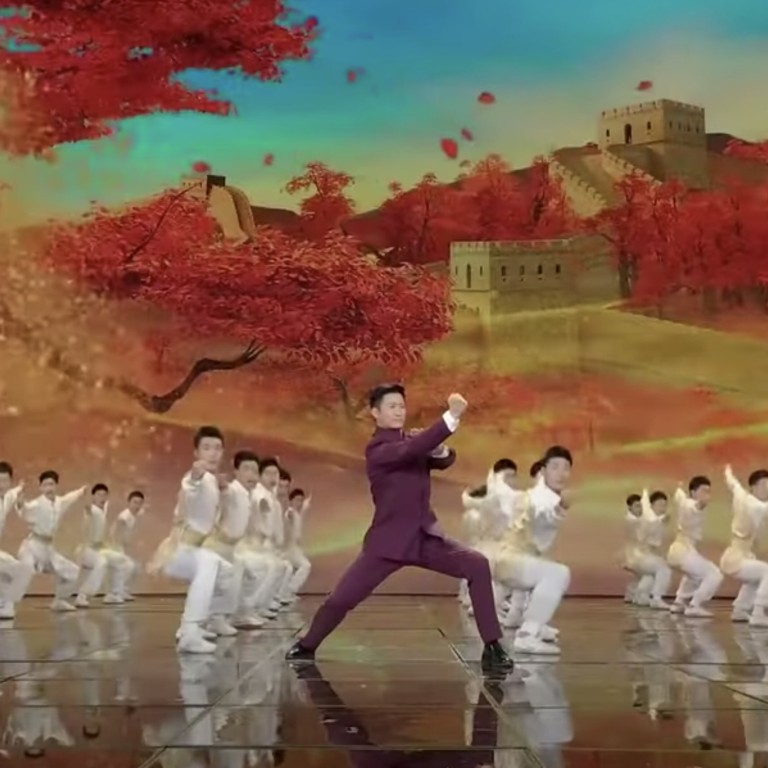 Why China's Spring Festival Gala is a major promotions vehicle for Big Tech firms
The annual CCTV show's vast audience – more than 1.2 billion last year – makes it an ideal platform for Big Tech companies to attract new users
ByteDance-owned short video app operator Douyin gave away US$186 million worth of digital red packets during this year's show
The
annual Spring Festival Gala
of state broadcaster China Central Television (CCTV) is a glitzy show mainly known for a wide variety of fun and tacky performances enjoyed by families across the country.
In recent years, this CCTV production – the world's most-watched national network TV broadcast, according to Guinness World Records – has also become a must-see show because of the large-scale promotions by China's major technology companies.
The show's vast audience makes it the ideal platform for Big Tech firms to launch campaigns centred on giving away massive amounts of hongbao – the traditional red packet containing cash and given as a gift – in digital form to further engage its users and attract new consumers.
"The Spring Festival Gala is the Chinese version of the
Super Bowl
for advertisers, and has a similar trophy status in many ways," said Mark Tanner, managing director at marketing company China Skinny. "For the digital platforms in particular, it's one of the most effective ways to reach those in lower-tier cities and older people, who have been slower to engage online."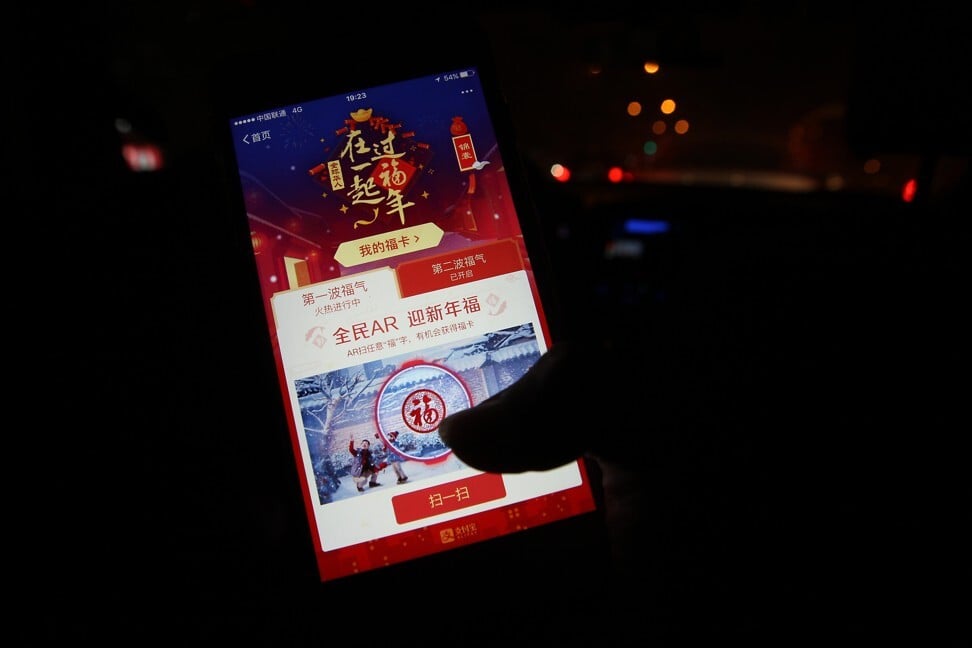 ByteDance
-owned short video-sharing platform
Douyin
, the sister app of
TikTok
, gave away 1.2 billion yuan (US$186 million) worth of digital
hongbao
at this year's Spring Festival Gala, which was broadcast on Thursday.
In five time slots during the show, Douyin users were able to tap virtual red packets on the app to receive random cash rewards, which ranged from less than one yuan to 2,021 yuan. Users across the country interacted with this promotion about 70.3 billion times, according to Douyin on Friday.
The timing of Douyin's CCTV's
exclusive partnership for this year's show
coincided with its recent launch of
Douyin Pay
, a mobile payment service that supports a group of banks including state-owned Bank of China. The move thrusts tech unicorn ByteDance into the spotlight as a new competitor in China's mobile payments market.
Douyin, which had 600 million daily active users as of August 2020, launched its Spring Festival Gala promotion with the aim to build a critical mass of new followers, according to Tanner of China Skinny.
There is much at stake for China's Big Tech firms in digital red packet campaigns at the Spring Festival Gala, which had an audience of more than 1.2 billion last year.
"Red packets were the main catalyst for
WeChat
Pay's initial explosive growth, and they've consistently run some of the most fun, talked about and innovative campaigns with this mechanism," said venture capitalist Rui Ma, who is also a host of the Tech Buzz China podcast.
Tencent Holdings
' WeChat Pay launched its digital red packets in 2014 and partnered with CCTV in 2015 to promote these virtual
hongbao
at the annual Lunar New Year show.
Alipay, operated by
Alibaba Group Holding
affiliate
Ant Group
, subsequently launched its own successful digital red packet service. Alibaba is the parent company of the
South China Morning Post
.
Alipay and WeChat Pay had a 55.4 per cent share and 38.5 per cent share, respectively, in China's mobile third-party payment market at the end of June last year, according to data from research firm Analysys.
The Spring Festival Gala may have seen some decline in popularity in recent years, as younger viewers moved on to less traditional holiday entertainment. But that has not stopped China's Big Tech firms from pursuing a partnership with CCTV to attract more consumers through the show.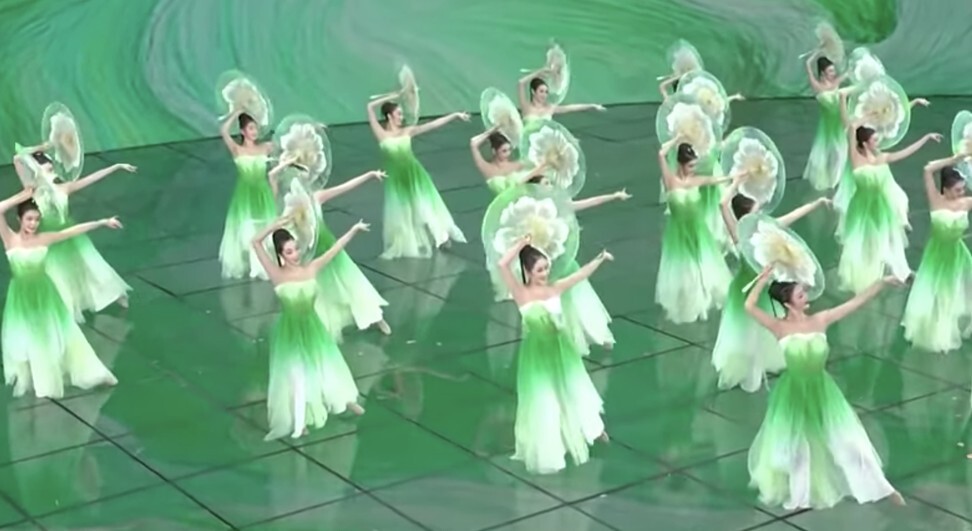 To be sure, not all digital hongbao campaigns in the annual show have been a roaring success.
Chinese online search giant
Baidu
invested 1 billion yuan in 2019 as CCTV's exclusive advertising partner for the show. On Lunar New's Year's Eve that year, daily active users of Baidu's mobile app reached 400 million, a 150 per cent increase from the previous week, according to a report by Sinolink Securities.
Days after the broadcast, the popularity of Baidu's apps quickly declined. The Sinolink report said Baidu's utility apps, including its search app and map app, lacked social and content elements that made it hard for the company to keep most of the users it attracted during the Spring Festival Gala.
Outside the exclusive Spring Festival Gala sponsorship, internet platforms have also given away digital red packets through their own Lunar New Year campaigns. They reward users with cash when they participate in certain tasks on their apps, as a means to drive engagement. It is a strategy that could pay off this year, as more people spend the holiday at home because of the coronavirus pandemic.
Hong Kong-listed Kuaishou
is giving away 2.1 billion yuan in red packets in a campaign from February 12 to February 20. Users are encouraged to watch more short videos and live-streamed shows, follow more users and post their own videos on the platform for a chance to win bigger amounts inside digital red packets.
Baidu is distributing 2.2 billion yuan worth of digital hongbao through its range of apps. Alibaba is also distributing 2 billion yuan in digital red packets this year through a range of activities, including paying for lucky users' shopping trolley items.
The Chinese government has also adopted digital red packets this Lunar New Year to help promote the country's sovereign digital currency. Backed by China's central bank, the Digital Currency Electronic Payment has been distributed in the form of vouchers and digital red packets in multiple trials across the country with
more planned for 2021
.
E-commerce company
JD.com
has teamed up with the local government of Suzhou, in southeast Jiangsu province, to distribute 30 million yuan worth of digital currency through digital red packets. These are being handed out to the public between February 10 and 26 via lottery.