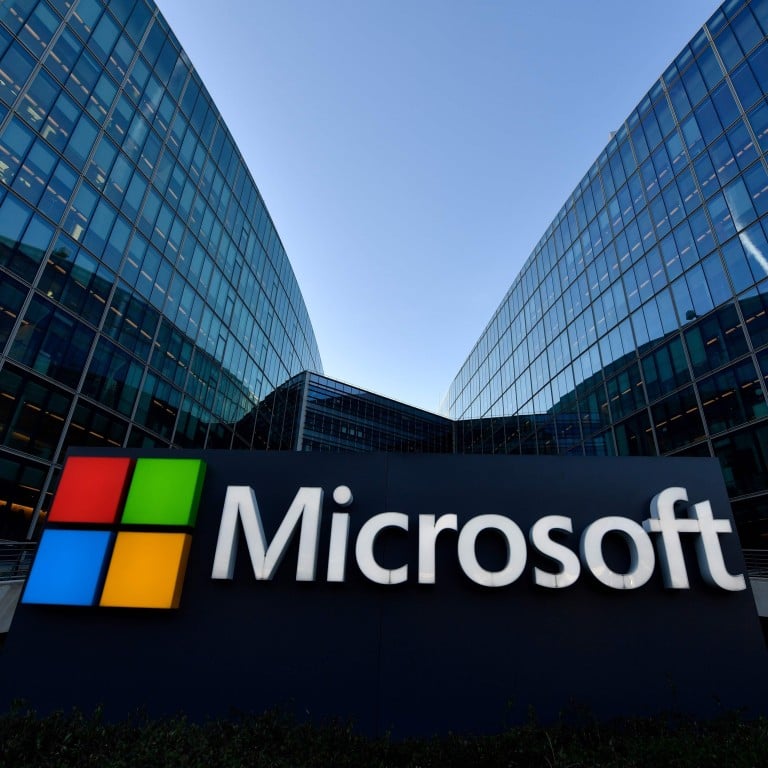 Microsoft names Qualcomm executive Hou Yang as new Greater China chief
Before joining Microsoft, Hou Yang worked in Qualcomm's lucrative semiconductor business
Microsoft has a long presence in China, but has so far failed to turn it into a large revenue generator
Microsoft has named a young Chinese executive as its new chairman and chief executive for the Greater China region amid increasingly complicated tech relations between the US and China.
Hou Yang, a former executive at Qualcomm, will take the helm from Alain Crozier starting in July, according to the company's announcement on Monday. Hou is the first Chinese-born executive appointed to the role in nearly a decade.
Before joining Microsoft, Hou served at Qualcomm for eight years, most recently as senior vice-president of the semiconductor business, Qualcomm's largest revenue generator in China. After tripling revenue during his tenure at Qualcomm, Hou will lead Microsoft's strategy, sales and marketing operations in Greater China.
Hou grew up in Shenyang in the northeastern industrial heartland of Liaoning province. He received his bachelor's degree in physics from Peking University in 2004 and doctorate in electrical engineering from the University of Michigan in 2008, according to his LinkedIn profile.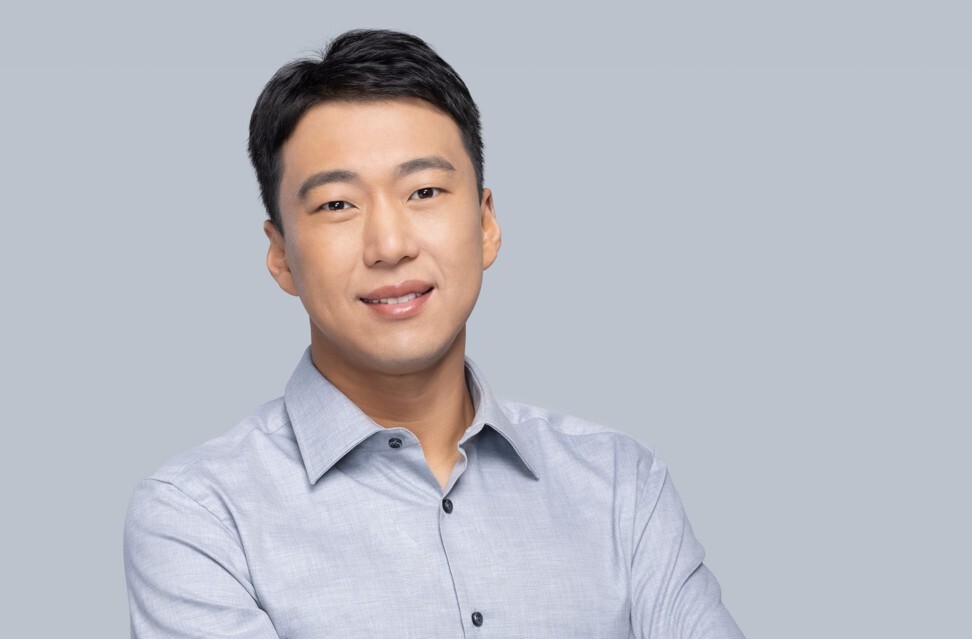 Microsoft, which entered China in 1992 and now employs 6,000 workers there, has proven to be one of the few US tech companies that have managed to maintain a lasting presence in the tightly-controlled market. However, while Microsoft is well-regarded in China in the area of artificial intelligence (AI) research, the 45-year-old software giant does not count China as a major revenue source.
The company's president Brad Smith said in January last year that the Chinese market contributed 1.8 per cent of Microsoft's annual revenue, or around US$2 billion.
"It's not hard to find Microsoft software in China and even in Chinese government institutions. It's a lot harder to find Microsoft software that Microsoft has been paid for," he said during a bilateral relations conference hosted by the Washington State China Relations Council, alluding to
the issue of software piracy
that has long plagued Microsoft's business in China.
Rivalry with domestic incumbents also adds to Microsoft's challenges in China.
Much like Amazon Web Services (AWS)
, Microsoft's cloud computing business Azure has been overshadowed by Chinese competitors, including the cloud units of Huawei Technologies Co, Tencent Holdings, Baidu and Alibaba Group Holding, the parent company of the
South China Morning Post
.
Last year, Microsoft reported US$59 billion in cloud revenue, with Azure being its fastest growing product in the last quarter of 2020. Although the company said it had doubled down on business in China during Crozier's tenure, the US remains its largest market.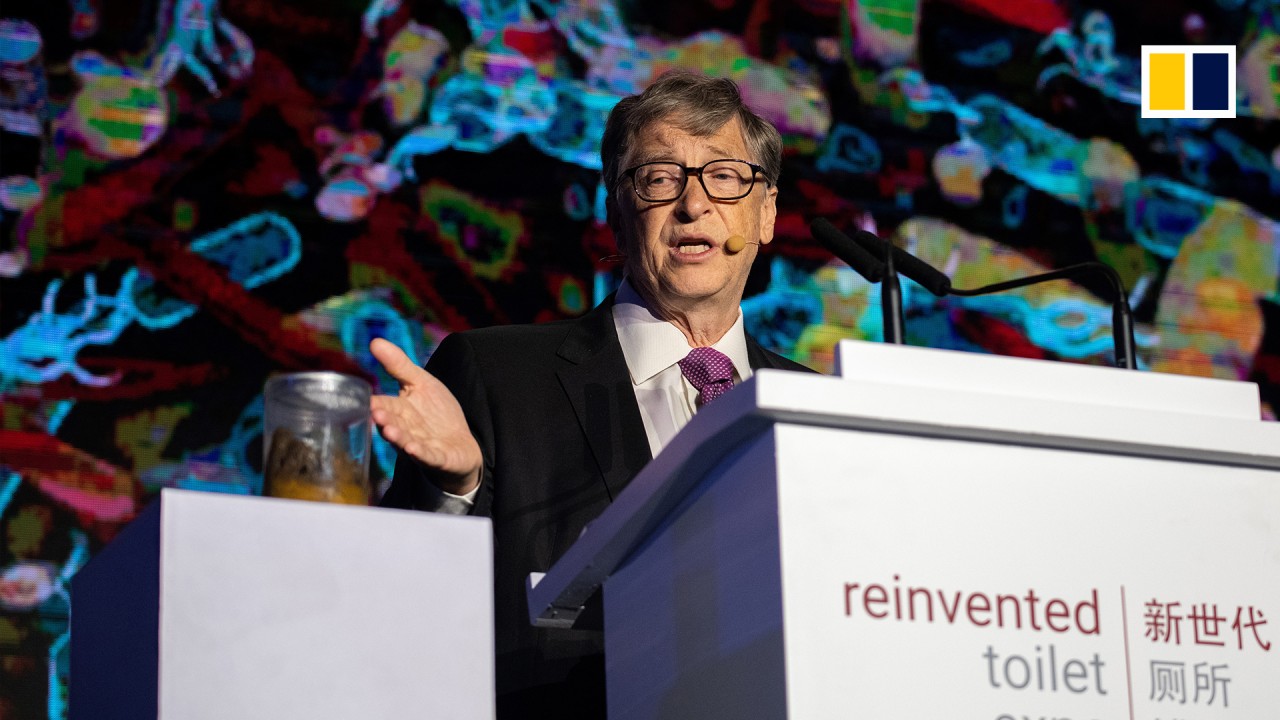 02:03
Bill Gates shows us the toilet of the future
Bill Gates shows us the toilet of the future
US-China tensions could further threaten Microsoft's cloud business in China. In January, outgoing US president Donald Trump signed an executive order that gives the Commerce Department authority to prevent American cloud companies, such as Amazon and Microsoft, from dealing with foreigners that use them for cyberattacks. The US government has repeatedly accused China of hacking US companies, politicians or government agencies – claims that Beijing has consistently denied.
One bright spot for Microsoft in China is its business networking tool, LinkedIn. Unlike other foreign social networks such as Facebook and Twitter, LinkedIn remains accessible behind the Great Firewall of China. The platform, along with Microsoft search engine Bing, has come under scrutiny over censorship of some content considered sensitive by Chinese authorities.
In July last year, Microsoft joined US tech companies such as Facebook, Google and Twitter in
pausing consideration of user information requests
from Hong Kong's government after Beijing imposed a sweeping new security law in the special administrative region.
In August the same year, amid speculation that Microsoft was in talks with ByteDance to buy its short video-sharing app TikTok, a change to Microsoft's terms of service sparked
online speculation in China
that the company was preparing to pull out of the country amid rising tech tensions between Beijing and Washington. Microsoft denied the claims.