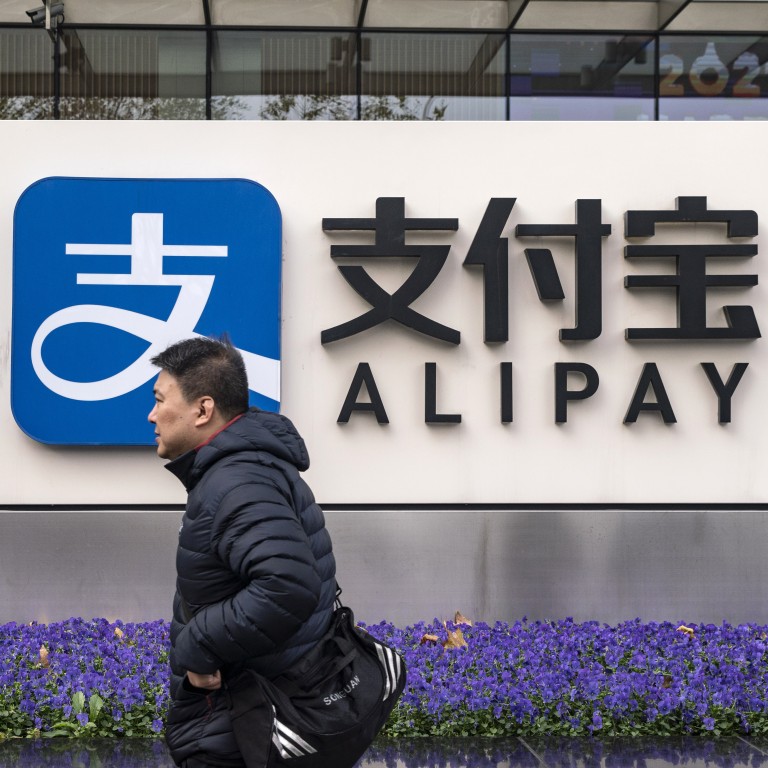 Ant Group vows to be carbon neutral by 2030, setting a goal post three decades earlier than China's ambitious clean energy target
Alibaba-affiliated fintech giant joins other Chinese tech companies in pledging to vastly reduce carbon emissions
President Xi Jinping promised last year to bring China's net carbon emissions to zero by 2060
Ant Group, the financial technology affiliate of e-commerce giant Alibaba Group Holding, said on Friday it plans to achieve carbon neutrality by 2030, joining other Chinese tech companies that have embraced the country's official environmental goals.
To meet its target, the Hangzhou-based company said it will rebuild existing facilities on its campus to raise their energy efficiency, while ensuring that new constructions are made in accordance with the country's green building standards.
The company also said it will establish an incentive mechanism to encourage employees to follow low-carbon work practices, adopt technologies such as liquid cooling to reduce emissions in its data centres and increase green investments.
Ant Group is the latest Chinese tech giant to commit to reducing their carbon footprint since China pledged in December that its carbon emissions would peak by 2030. Carbon neutrality, a goal that the country aims to achieve by 2060, was a much-discussed topic during China's "two sessions" political meeting that wrapped up this week.
China's internet companies, along with state-owned enterprises, have been racing to make carbon emission commitments.
Social media and gaming giant Tencent Holdings announced its action plan in January, promising to use artificial intelligence and solar power to manage and meet the energy needs of its offices and data centres. Last month at the MWC Shanghai mobile trade show, Huawei Technologies Co also featured its Zero Carbon Network Solution, designed to help telecommunications network operators implement their own carbon-neutral strategy.
JD Logistics, a spinoff under e-commerce giant JD.com, also announced in its quarterly report on Thursday that it plans to increase its annual sourcing of renewable electricity to 100 per cent and reduce carbon emissions to half of 2019's level by 2030.
Earlier this month,
State Grid Corp of China
, an electricity provider and the world's largest utility, became the first Chinese state-owned enterprise to unveil a carbon neutrality action plan. Other top state-owned power companies – including China Huadian Group, China Huaneng Group, China Datang Corporation and State Power Investment Group – have also set targets to increase their renewable generation capacity and reduce reliance on coal.
While both private and state-owned companies have rallied around the country's ambitious carbon reduction goal, China still faces daunting challenges ahead. As the world's biggest carbon dioxide emitter, it will have to invest up to 100 trillion yuan (US$15 trillion) and implement sweeping technological changes in the coming decades to offset its sizeable carbon emissions, according to a report released last October by Boston Consulting Group.
Alibaba is the owner of the South China Morning Post.