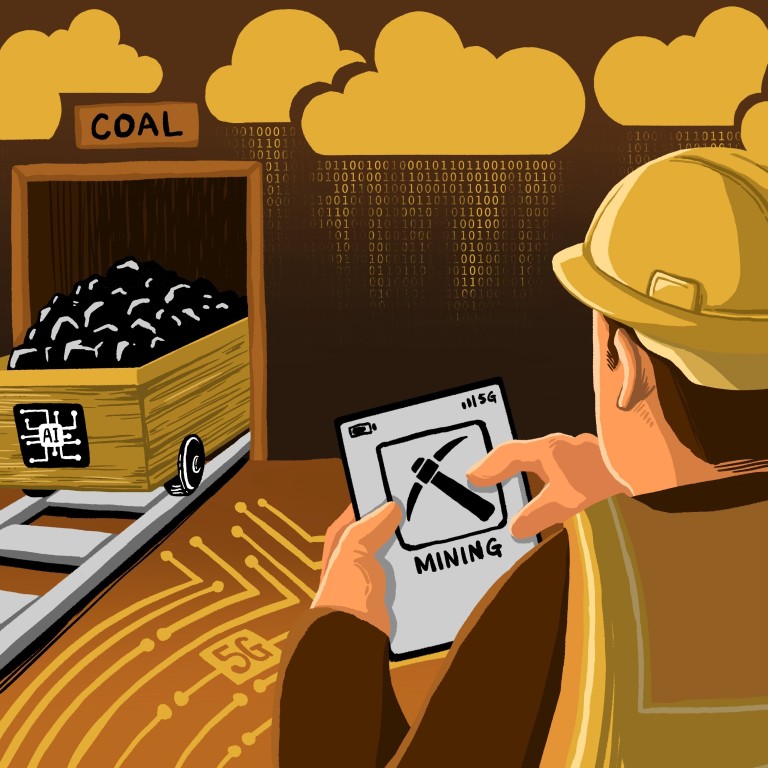 How Huawei, other tech firms can help make workers safe in China's most dangerous industry
The world's largest telecommunications equipment supplier is trying to bring the benefits of 5G mobile technology in the coal mining sector
Alibaba, Tencent and ZTE are among the Big Tech firms revving up digital transformation in the industry
For 60-year-old Jin Liguo, coal mining runs in the family. His parents were miners and now his offspring is also part of the industry in Shanxi province, the centre of China's coal production. Retired after a 40-year career in the industry, Jin is now helping develop systems that will cut the risk of workers getting injured or dying in the coal mines.
To achieve that, coal mining in China needs an upgrade.
Huawei Technologies Co
, the world's largest telecommunications equipment supplier, is trying to bring the benefits of
5G
technology into this industry. The Shenzhen-based company is developing customised 5G mobile base stations that are resistant to dust, dampness and even shock waves from an explosion.
These devices are expected to support stable and fast upload of real-time data from unmanned machinery, sensors and high-definition cameras, which would help China's most dangerous industry cut back on the number of people sent to work underground in the pits.
"Fewer people underground means higher safety," said Jia Haoran, coal industry solutions manager at Huawei. He said that approach encourages increased hi-tech application in the industry.
01:00
16 miners killed, one rescued after fire in coal mine in Chongqing, China
16 miners killed, one rescued after fire in coal mine in Chongqing, China
The roll-out of 5G mobile network services across China, with the world's biggest internet user population and largest smartphone market, is expected to rev up digital transformation across industries, from financial services and health care to manufacturing and long-standing economic workhorses like coal mining.
China's coal mining industry has been known for its dirty and dangerous working conditions for decades, with annual deaths caused by workplace accidents in the thousands. That remains the case to this day even though the number of such fatalities tapered off to hundreds annually in recent years.
Coal workers also suffer from
pneumoconiosis, also known as black lung disease
, because of long-term exposure to coal dust. These problems are emblematic of how China has long grappled with workplace safety because of lax regulatory enforcement, negligence and inefficiency.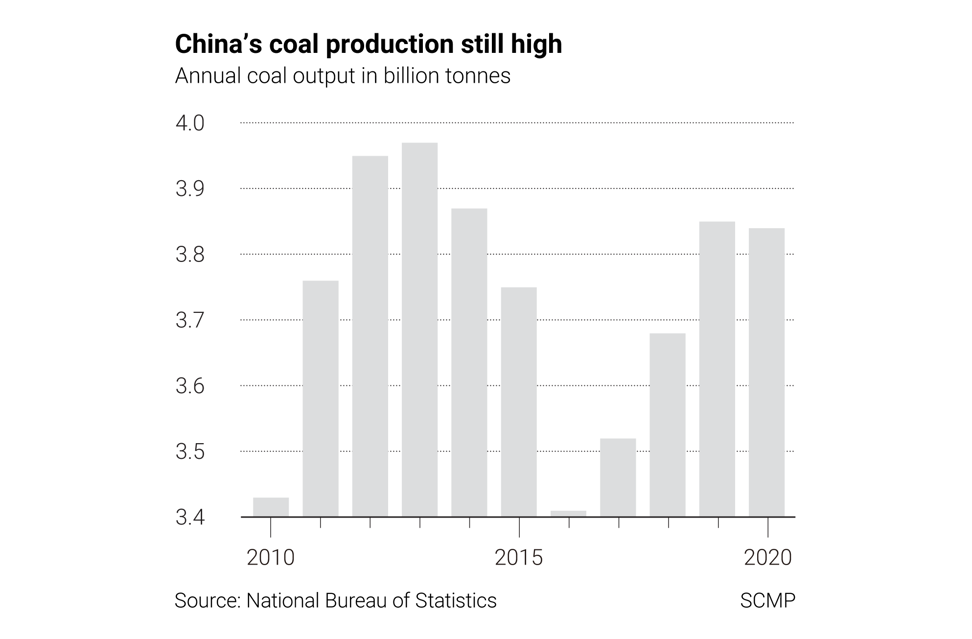 While China cut its coal use to 56.8 per cent of energy consumption at the end of last year,
overall coal consumption continued to rise
amid record industrial output and the completion of dozens of coal-fired power plants.
The country's Big Tech companies, led by Huawei, are now pushing for a massive digital transformation in the coal sector, with a sharpened focus on improving operational efficiency and further reducing industrial accidents. Their efforts involve a broader adoption in the industry of 5G mobile networks, cloud computing services,
artificial intelligence
(AI), big data and the
Internet of Things
(IoT).
Huawei has centred its work with the coal industry in Shanxi province, which has 260 billion metric tonnes of known coal deposits – about a third of the country's total – and more coal companies than any other province.
"In 2020, we worked with one coal mine, one iron and steel plant, and one port," said Ren Zhengfei, Huawei's founder and chief executive,
during a round table meeting in Taiyuan
, capital of Shanxi, in February. "Over the next two to three years, we aim to work with hundreds of coal mines, iron and steel plants, and ports."
That same month, Huawei introduced a range of solutions for unmanned and low-carbon operations in Taiyuan, where the company has built an intelligent mining innovation lab that is backed by the local government and coal industry partners. The lab is developing ways to make coal mining safer, with less human labour, through the use of intelligent sensors, big data and automation.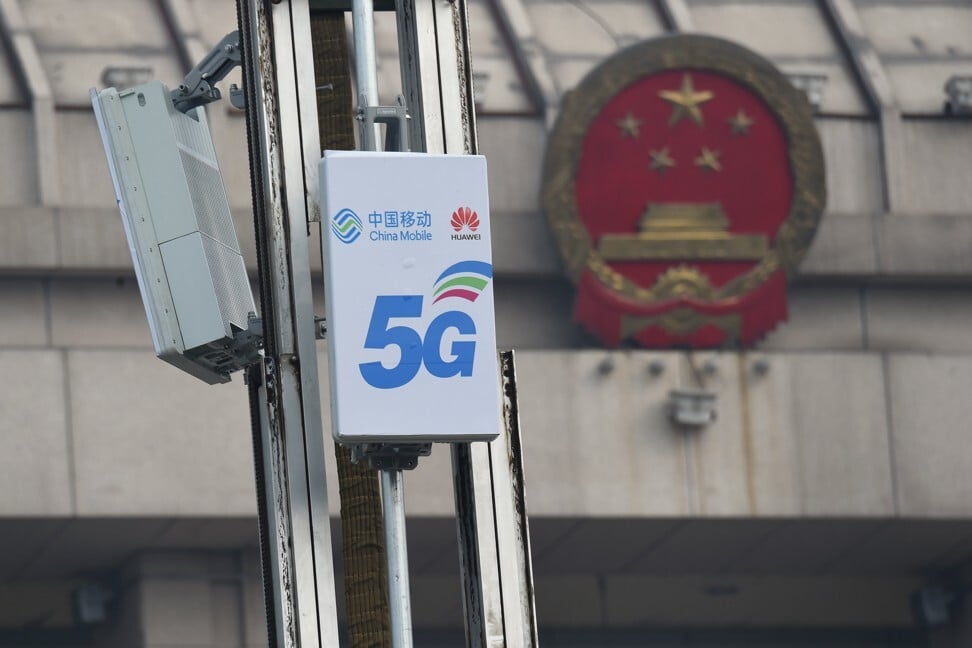 In 2021, Huawei wants coal operations in Shanxi to reduce the number of workers who go down to the mining pits by 10 per cent to 20 per cent each shift.
Huawei is currently collaborating with coal mining companies to develop compact 5G mobile base stations designed specifically for their industry.
"The use of 5G technology in some industries is a requisite," said Sihan Bo Chen, the head of Greater China at the GSM Association, which represents the interests of more than 750 wireless network operators around the world. She said 5G networks can enable efficient remote operations in underground mining, helping coal companies reduce the number of people exposed to the dangers of working down the mines.
Sensors in combination with 5G
are expected to enable technology in a new generation of smart devices used in industrial IoT programmes for smart city, smart grid and smart factory initiatives.
In October last year, China's first privately built 5G mobile network for mining started operations at a coal mine in the eastern coastal province of Shandong. The 5G network was independently built and deployed by state-owned Shandong Energy Group Co at its subsidiary Baodian Coal Mine's operations.
That next-generation mobile system delivers faster data transmission inside the mine – reaching less than 20 milliseconds, compared with 3 to 4 seconds on 4G, according to a report by state broadcaster China Central Television. That difference enables workers to better control the operation of mining equipment deployed hundreds of metres underground, it said.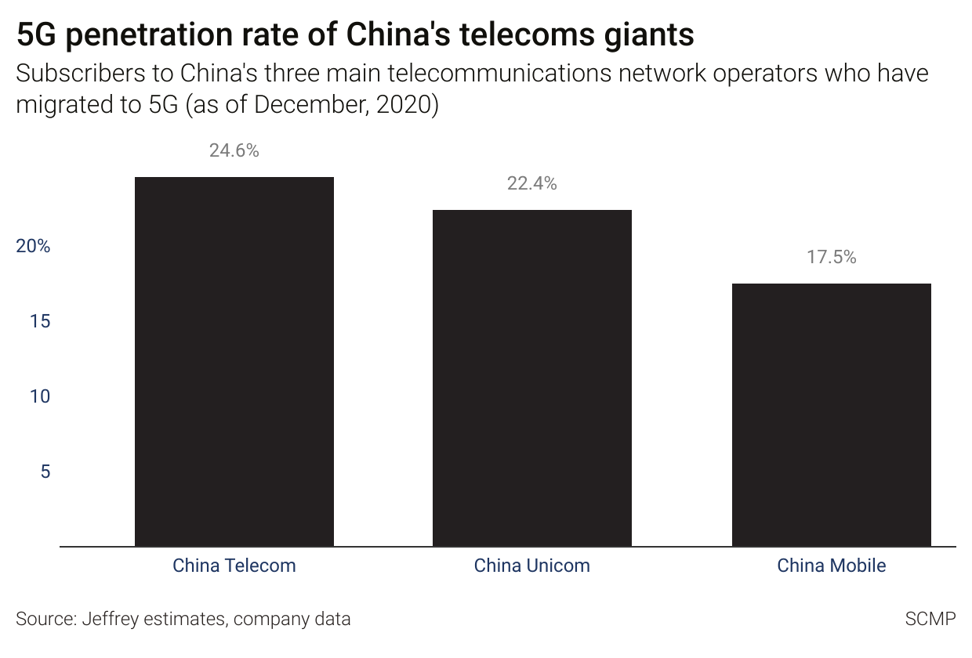 Still, the cost of deploying 5G infrastructure and other relevant technologies may initially be an issue that prevents coal-mining enterprises from pursuing digital transformation, according to retired mine worker Jin, who now advises Huawei. "Some feel they can continue operating with traditional infrastructure, but pressure from competition and [economic] survival may spur them to make the necessary changes," he said.
Shandong Energy said it was able to reduce the number of people working at its Baodian operation to 90, from 226 previously, while increasing output from 15,000 to 20,000 tonnes per day. The hi-tech upgrade, however, cost 4.5 billion yuan (US$690 million) to install, which included underground sensors, high-definition cameras, a 5G network and fibre-optic lines that connect the underground 5G base stations to the aboveground control room.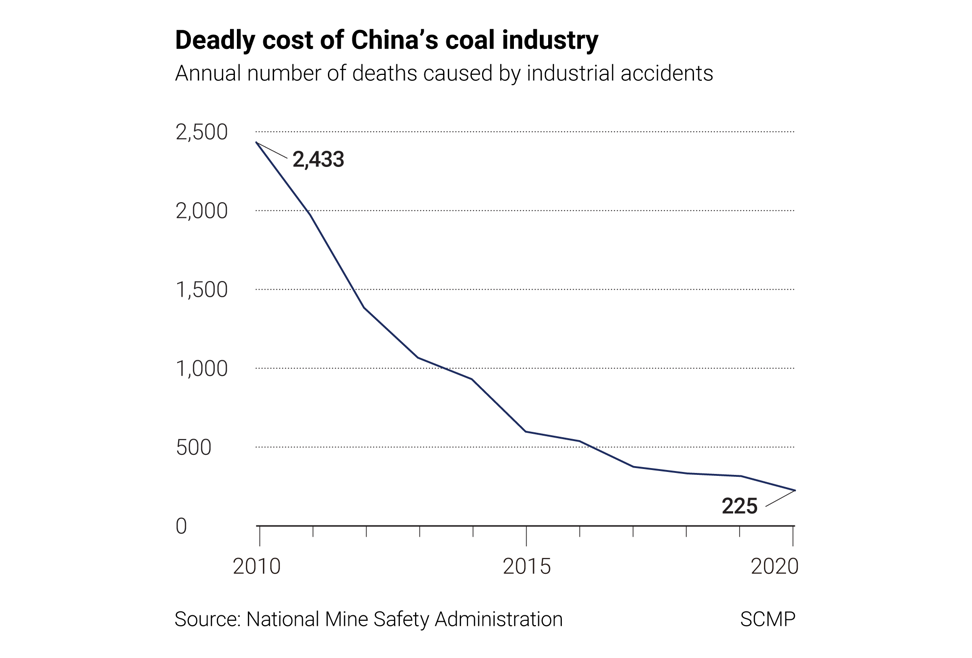 So far, the country's largest coal mining companies are ploughing ahead with digital transformation in their industry.
China Shenhua Energy
, the listed flagship of state-owned China Energy Investment Corp, has invested 1.25 billion yuan on scientific research and development to improve its operations, according to the company's latest environmental social responsibility and corporate governance report.
Shenhua Energy, which is the world's largest coal mining enterprise, set up in 2019 an automated system that allowed it to deploy robots down its mines to cut coal and monitor manned operations. This system has allowed the company to minimise the number of employees deployed underground, it said. The company said the death rate from industrial accidents at its mining operations, per million tonnes of coal output, was zero in 2019. Its use of IoT devices and big data has enabled real-time monitoring at its biggest coal port in Huanghua, a city in the northern coastal province of Hebei.
China Coal Energy
, the listed flagship of China National Coal Group, said in its 2019 annual report that it has deployed various automated and mechanised equipment, which allowed for the reduction of some 582 manned positions.
The company, which has more than 70 coal mines under operation and construction, has been conducting intensive research and development on "flexible manpower" and unmanned coal mining equipment. Prototypes have been tested for large-scale mining at its Menkeqing coal mine in Inner Mongolia.
Representatives of Shenhua Energy and China Coal Energy did not immediately reply to inquiries for comment.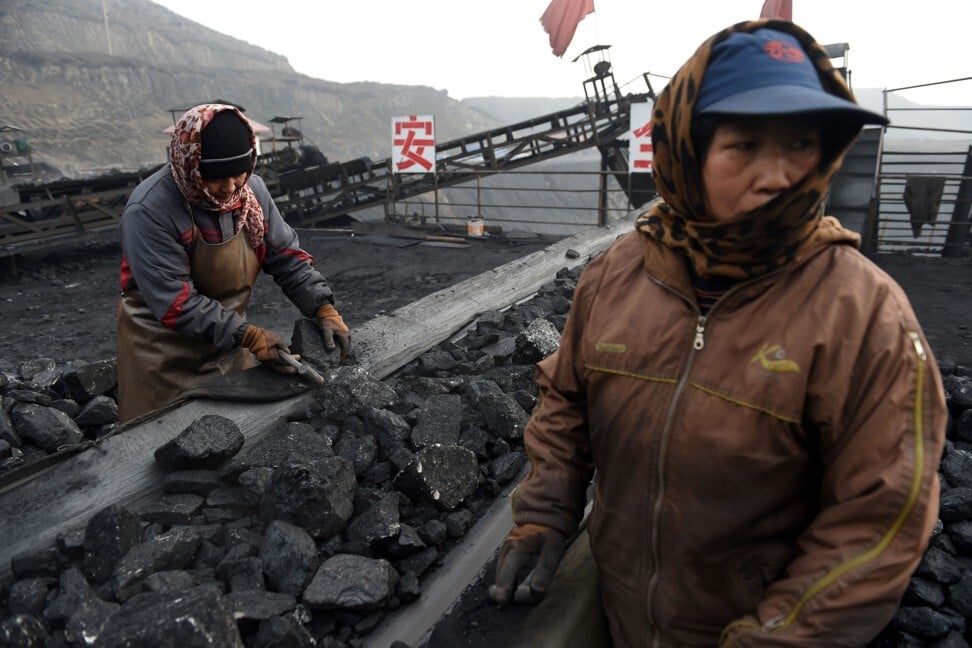 China's other major technology companies are also involved in various digital transformation initiatives in the country's coal hubs.
ZTE Corp, China's No 2 telecoms gear maker, collaborated with a unit of state-owned China Baowu Steel Group Corp to deploy two 5G-enabled autonomous mining trucks last year at an open-pit iron ore mine in eastern China's Anhui province. This project also involved testing of integrated drone inspections, virtual reality surveys and high-definition wireless video surveillance.
"After the digital transformation of coal mines, we can cut 10 to 20 per cent of workers going down to mining pits each shift," said Tu Jiashun, a principal scientist for software-defined networking and network function virtualisation at ZTE. "A lot of underground works are being gradually replaced by aboveground systems with 5G remote-monitoring abilities. The aim is to have fewer people in the mines should any disaster occurs."
E-commerce giant
Alibaba Group Holding
, parent company of the
South China Morning Post
, signed a pact with Shaanxi Coal and Chemical Industry Group in January this year. Alibaba will introduce a series of technologies – including cloud computing, big data, AI and blockchain – to help improve Shaanxi Coal's enterprise management, online operations and international business development.
Tencent Holdings
, operator of super app
WeChat
and the world's largest video games business, established in September last year the Shanxi Iron and Steel Industrial Intelligent Manufacturing Innovation Centre in Taiyuan, under an agreement with Taiyuan Iron & Steel Group Co. The centre will focus on the application of advanced cloud computing, big data, AI and other internet technologies in the province.
For retired coal miner Jin, increased automation and the application of other relevant technologies in the industry come as a welcome sign of improvement.
"Over my career, I've seen many accidents," Jin said. "Some took an arm or leg, and some took the life of people I worked with. These things affected me deeply."
It remains to be seen whether the efforts of Big Tech companies in China's coal industry will result in long-term improvements that can drastically lessen, if not eliminate, accidents in underground mines.