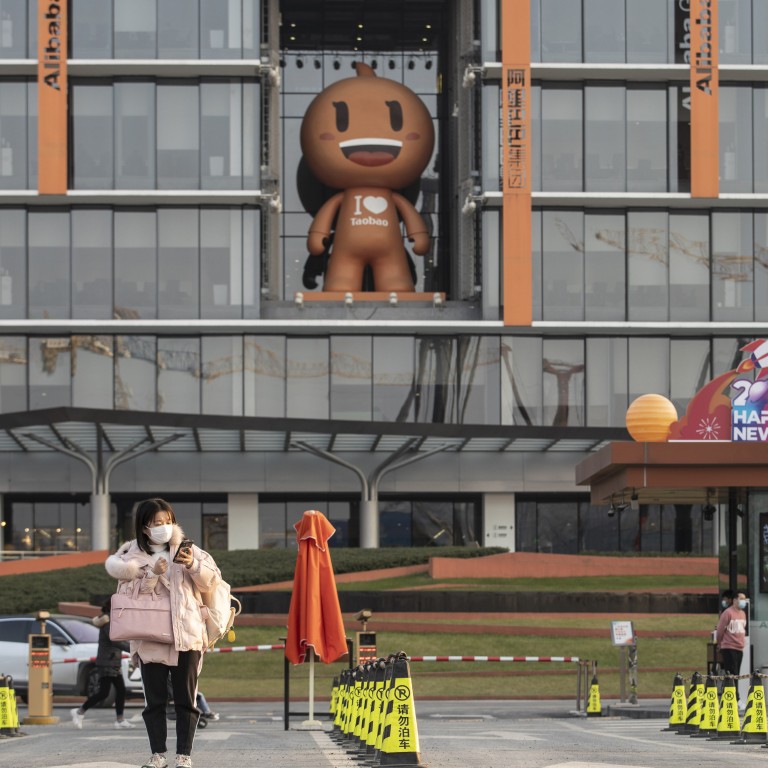 Alibaba said to launch bargain marketplace Taobao Deals as mini-program on Tencent's WeChat
The Taobao Deals team has already invited merchants to take part in the bargain platform, according to local media
The move will see Taobao Deals accept transactions that use online payment service WeChat Pay
Under this initiative, Taobao Deals will accept transactions that use online payment service WeChat Pay, which is the main rival of Alibaba affiliate
Ant Group
's Alipay. Alibaba, the parent company of the
South China Morning Post
, has long barred the use of WeChat Pay on its Chinese retail platforms, including Tmall and
Taobao Marketplace
. Transactions on Tencent's WeChat have also been exclusive to the platform's own payment service.
The Taobao Deals team has already started inviting merchants to take part in the bargain platform, according to a report by local media China Science and Technology News on Wednesday, citing anonymous sources.
Alibaba and Tencent did not immediately reply to requests for comment on Wednesday. 
"It's a positive signal for the antitrust situation in the country," said Dong Yizhi, a lawyer at Shanghai-based Joint-Win Partners. "This is the first time that Alibaba has cooperated with Tencent on e-commerce and online payment. The barriers have to be broken by regulations, so that China's internet industry can develop in a healthy manner."
Tencent will have to approve the listing of any new mini-programs on WeChat. It is not known when Taobao Deals will be included in the platform.
While the WeChat move could make Taobao Deals more competitive against Pinduoduo, which has enjoyed huge success on the ubiquitous social network, joining the platform is not enough to give Taobao an advantage over its rival "as Pinduoduo is already there", Tanner of China Skinny said. "The advantage [for Taobao Deals] is that it will be found across more touchpoints with the Alibaba and WeChat platforms."
Taobao Deals was briefly introduced on WeChat last month, but soon disappeared and replaced with a notice saying the mini-program was suspended, according to local media 36kr.