Kuaishou
Get more with myNEWS
A personalised news feed of stories that matter to you
Learn more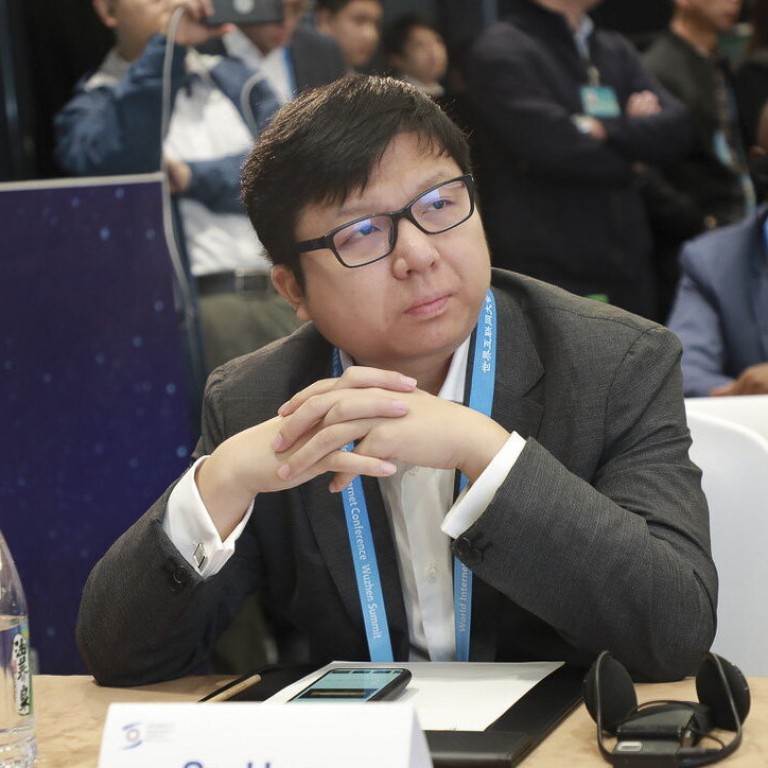 Kuaishou spent big on getting more users in 2020, but analysts say losses belie bright long term outlook
Kuaishou chief executive Su Hua said the company will focus on sports and gaming content to help expand its user base
The stock's closing price of HK$265 per share on Wednesday was more than double its IPO price of HK$115 but it has lost over a third of its peak value since listing
Kuaishou Technology, the operator of China's second-largest short video app and main rival to ByteDance's Douyin, posted a huge net loss in its first earnings report since listing in Hong Kong, but analysts said its long term outlook is still bright.
Kuaishou's shares tumbled 12 per cent in Hong Kong on Wednesday, against a 2 per cent drop in the Hang Seng Index and a 4 per cent decline in Meituan, after it reported a loss of 116.6 billion yuan (US$18 billion) in 2020. While the figure was a huge jump from the 19.6 billion yuan loss reported in 2019, the bulk of it, or 106.8 billion yuan, was from the revaluation of preferred shares owed to investors, a financial recalculation not directly related to its business operation.
Nonetheless the results, coming two months after Kuaishou made the hottest initial public offering in Hong Kong's history, dampened investor confidence in Chinese technology stocks on Wednesday. The stock's closing price of HK$265 per share on Wednesday was more than double its IPO price of HK$115 but it has lost over a third of its peak value since listing.
Analysts said Kuaishou's business fundamentals, in terms of revenues and users, still look sound even though the firm remains unprofitable.
"Kuaishou's net loss may have spooked some investors. However, it's important to note part of the loss is due to fair value changes in preferred shares," said Michael Norris, research manager at Shanghai-based consultancy AgencyChina. 
Accounting practices in initial earning's reports from Hong Kong-listed tech firms meant that losses from revaluations were common, according to Zhou Xusheng, a tech-focused fund manager at Wuyou Investment.
"After listing, the original preferred shares [held by founding members] will be converted into stock … [and] the higher the stock price rises, the bigger the gap between the [current] price and the price of original preferred shares," Zhou said. "This will be counted on the liability side in overseas accounting standards."
Kuaishou has managed to expand its user base while keeping them loyal, Zhou said.  The company's daily active users reached 271.3 million in the last quarter of 2020, while their average daily time on the app increased to 89.9 minutes, up from 76 minutes a year earlier. "It means the users it attracts open the app once every two days on average," said Zhou, who added that it was fine in the short term to focus on acquiring quality users over monetisation.
China had 818 million short video app users as of the end of June 2020, according to a report released by the China Netcasting Services Association in October. ByteDance-owned Douyin, the Chinese version of TikTok which had 600 million daily active users as of August last year, and Kuaishou are the country's two biggest players in the short video app market.
Kuaishou chief executive Su Hua said in an earnings call that to keep growing its user base the company will focus on sports and gaming content. It has rolled out a new video format, dubbed "little theatre", which is similar to short video serial dramas, he said.
Some analysts are concerned about the sizeable sales and marketing expenses incurred by the company. Selling and marketing expenses increased 58.2 per cent to 6.8 billion yuan in the fourth quarter, up from 4.3 billion yuan for the same period in 2019, representing 37.5 per cent of total revenues. 
The user growth which has been costly for the company to achieve is not sustainable and will not help with monetisation of the app, said Zhang Yi, head analyst at research firm iiMedia. "It's like the company gives you five yuan to open the app. That traffic is not natural," he said.
The company is undergoing a transition to diversify its revenue and profit sources, said analysts. Online marketing services contributed 47 per cent of Kuaishou's total revenue in the fourth quarter, while live streaming contributed 43.6 per cent, down from 71.9 per cent a year ago. The remaining revenue comes from other services, includes e-commerce. 
The fourth quarter marked the first time that online marketing services was the largest contributor to Kuaishou's revenue. Live streaming accounted for 95.3 per cent of the firm's overall turnover in 2017 and 91.7 per cent in 2018, according to the company's prospectus.
"Before 2020, Kuaishou relied on live-streaming for revenue, which was a stopgap measure … the advertising market is obviously much larger than that of the live-streaming gifts market, and it is more in line with the needs of sustainable development," Arch Pei, an independent internet analyst who previously worked at Sinolink Securities, wrote in a WeChat official account article.