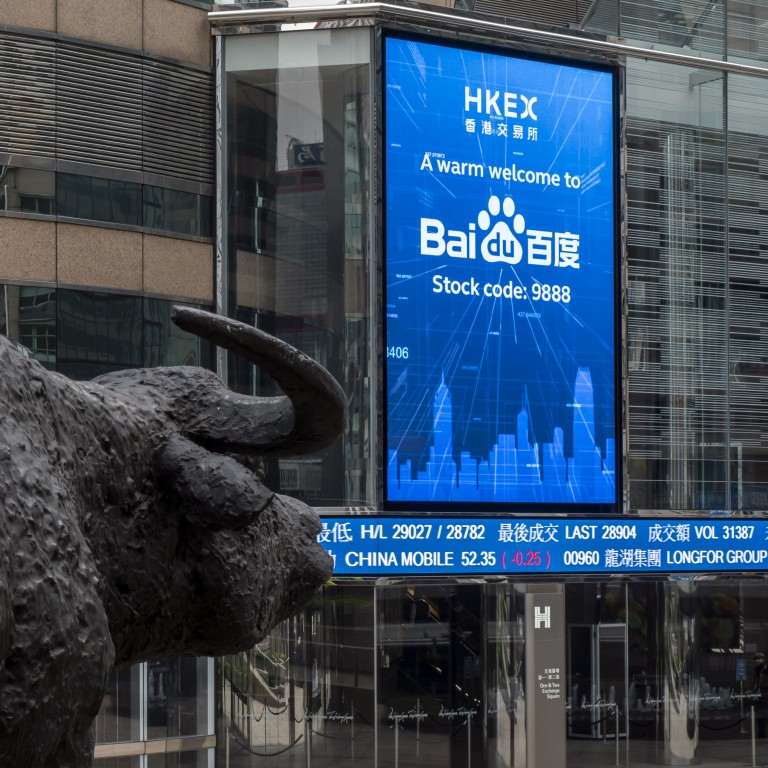 Chinese tech giants face US SEC ultimatum: comply with American accounting practices or delist
The US Securities and Exchange Commission has implemented a Trump-era law requiring foreign US-listed companies to allow their accounting books to be reviewed
The US is not likely to remain the top destination for Chinese tech IPOs, as many firms have already sought secondary listings in Hong Kong
New York-listed Chinese tech firms could soon face a tough decision to leave the US after the country's Securities and Exchange Commission started implementing a Trump-era law, dashing hopes that tensions between the Washington and Beijing might thaw under the new Biden administration.
The SEC said on Wednesday that it is taking steps to enforce a law requiring accounting firms to let US regulators review the audits of overseas companies. Those that do not allow their books to be inspected for three years could be kicked off US exchanges under the Holding Foreign Companies Accountable Act (HFCA), which former US president Donald Trump signed into law in December, a month before he left office.
Chinese companies could have a hard time complying with that law, as domestic regulations ban businesses from giving foreign regulators access to their accounting documents without approval, and efforts from Chinese regulators and the US Public Company Accounting Oversight Board (PCAOB) to cooperate have made few inroads. The law also requires Chinese firms to disclose state influence and the names of Chinese Communist Party members on their boards, which could be resisted.
"This is a continuation of the Trump policy, which reduces communications with the Chinese Communist Party, and a detailed implementation of political policies," said Edward Tse, founder and chief executive of Gao Feng Advisory Company. "It is intended to curb the development of [Chinese] technology companies."
Stock prices of China's US-listed tech giants tumbled on Wednesday. E-commerce platform Pinduoduo fell more than 8.7 per cent, while rival Alibaba Group Holding, owner of the South China Morning Post, had fallen by more than 3.4 per cent by market close. Tencent Music was down more than 20 per cent in a single day, and Baidu's video streaming platform iQiyi lost more than 19 per cent.
"It will have a far-reaching influence," said John Dong, a securities lawyer at Joint-Win Partners. "The securities regulatory authority in the United States has been playing games with China's regulators for years, but no agreement has been reached."
The amended rule is the latest dust-up in US-China relations, which have reached a new low resulting from a litany of disputes over the last couple years. The Trump administration had tussled with China over the origin of the coronavirus, human rights, 5G technology and the
national security law
Beijing imposed on Hong Kong last summer, among other issues.
Many hoped the Biden administration would ease the tensions between the two superpowers, but with the HFCA now in effect, decoupling between the US and China remains a risk, analysts said.
"There are no obvious trends showing that the Biden administration would take a soft turn, at least from HFCA. So companies in China have prepared themselves for a less friendly listing environment in the US," said Liyang Dong, senior associate at Jingtian & Gongcheng.
The new rules came after US officials accused China of allowing its companies to "cheat" on US capital markets, which Chinese authorities have denied. China's securities regulator has presented proposals to collaborate with the US accounting oversight board since 2019.
Under the HFCA, foreign companies face being delisted if they do not comply with PCAOB standards. Although some may still be holding out hope for an agreement between the two countries, it could take time to establish.
"The US wants Chinese companies to disclose audit information, but Chinese officials must have concerns about it. After all, it cannot be decided within only one department. It takes time to formulate laws and regulations," Jingtian & Gongcheng's Dong said.
Companies that are already listed might not be going anywhere, according to Joint-Win Partners' Dong. But companies looking to go public might now avoid the US, instead using dual listings elsewhere.
"Large-scale delistings from the US is unlikely to happen. But many companies may choose to be listed in multiple markets such as mainland China and Hong Kong," Dong said. "In the future, I think the top option [for Chinese companies] to go public is definitely not the US."
The Hong Kong stock exchange has already benefited from the souring relationship between the US and China, as several major Chinese tech companies have recently filed for or offered a secondary listing in the city.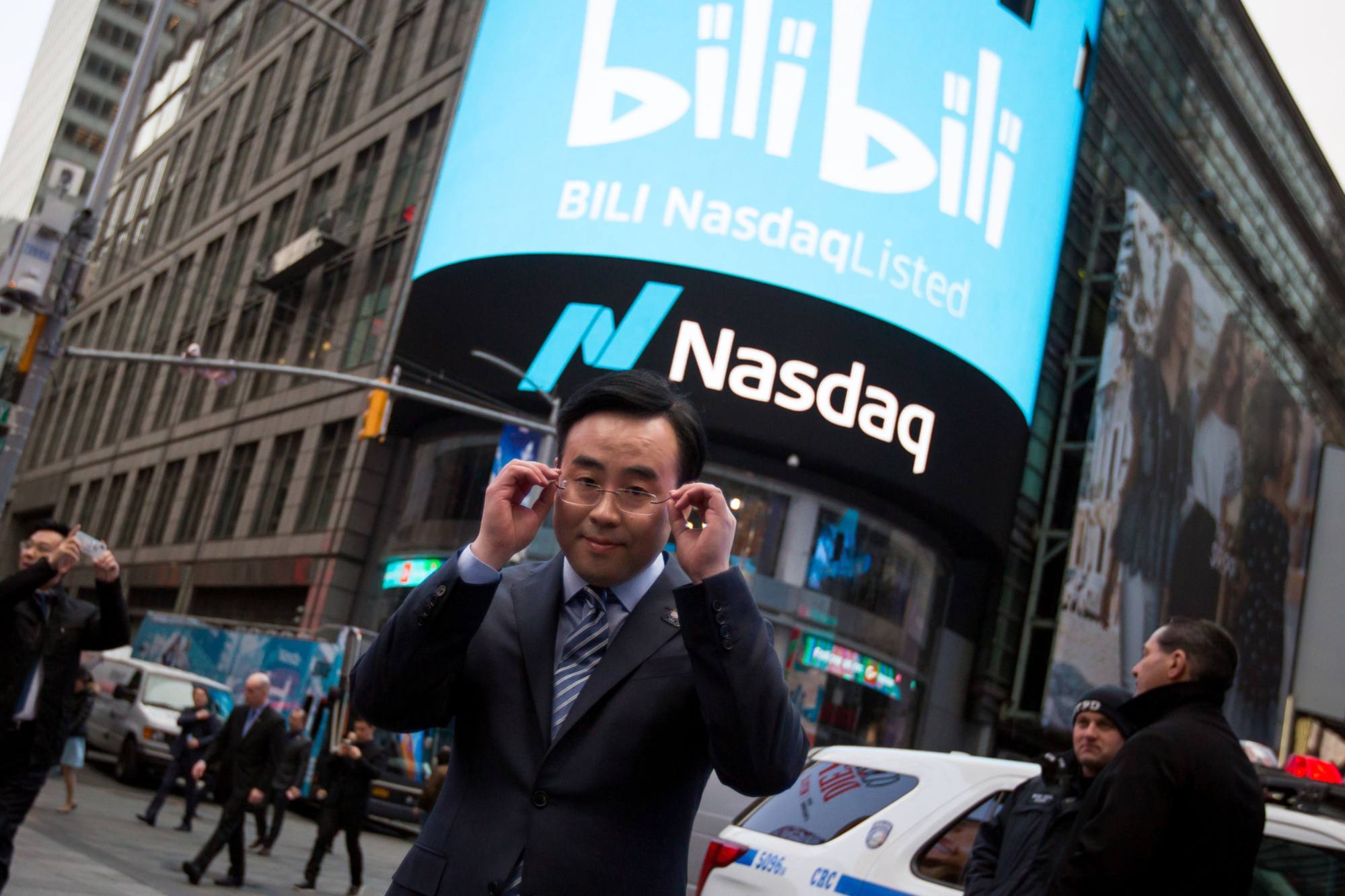 Sina, the operator of Weibo and New York's first Chinese internet stock, went a different direction: the company delisted from the Nasdaq and completed its US$2.6 billion privatisation this week.
However, tightening regulations in China and relatively conservative valuations in Hong Kong could be a concern for companies deciding where to list. Listing in the US still has advantages that are not replicated elsewhere, industry watchers say.
"Especially for companies in the [technology, media and telecoms] industries, some of them are not yet profitable and other businesses might have regulatory concerns, so the US can provide them a perfect listing platform," Jingtian & Gongcheng's Dong said.
As of October 2020, there were 217 Chinese companies listed on US exchanges, with a total market capitalisation of $2.2 trillion, according to the US-China Economic and Security Review Commission.