Tencent
Get more with myNEWS
A personalised news feed of stories that matter to you
Learn more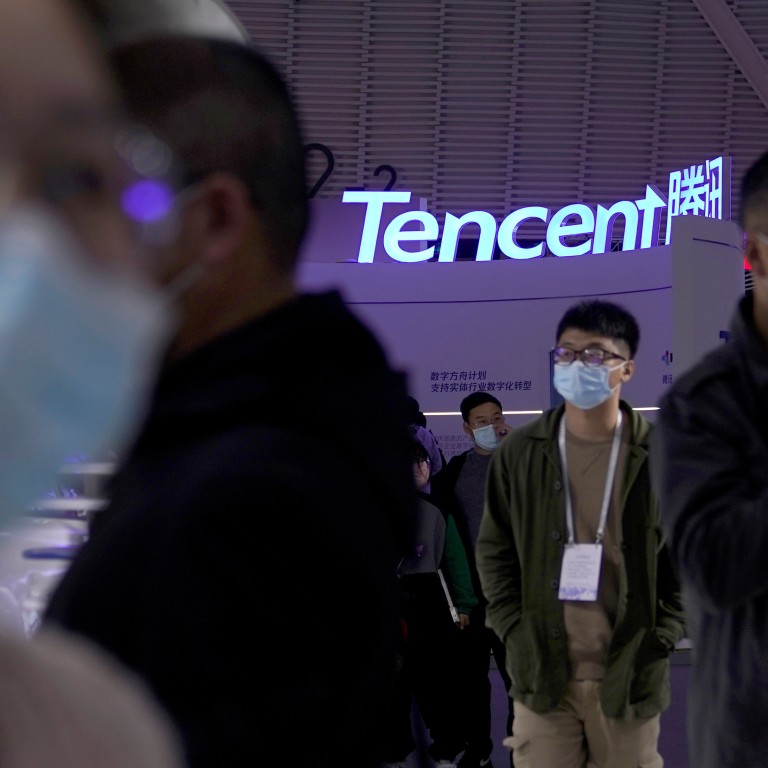 Tencent fundamentals still solid despite record US$15bn share sale by investor, analysts say
Some analysts have knocked aside comparisons with the past, saying shares should be bought on dips
Tencent's share price fell 1.5 per cent on Thursday
The announcement of a US$15 billion stock sale by Tencent Holdings' largest shareholder, three years after the last big divestment by a major shareholder, has heightened investor scrutiny of the outlook for China's biggest social media and video games company at a time when Beijing is tightening regulations for the country's tech titans.
Holland-based Prosus, Tencent's largest shareholder and majority controlled by Naspers Ltd, sold 191.89 million shares for HK$114.1 billion (US$14.67 billion), reducing its stake to 28.9 per cent, according to a stock exchange filing from Tencent before the market open on Thursday.
Prosus said the 2 per cent stake sale was a financial operation and it remained committed to Tencent. Nevertheless, the news knocked 1.5 per cent off Tencent's share price on Thursday following on from a fall of 4 per cent on Wednesday. The sale has reminded some investors of the time three years ago when Naspers, then Tencent's largest shareholder, sold a 2 per cent stake that precipitated a 45 per cent decline in Tencent's share price over the following seven months.
Some analysts have knocked aside comparisons with the past though, saying the shares should be bought on dips given a commitment from Prosus to not sell any more shares for three years.
"There has always been short-term declines following large sales by Tencent's top shareholders, but the company's longer term performance is more dependent on its own business development," said Wang Xueheng, a Guosen Securities analyst, in a report.
"Such price declines can provide a good opportunity for Tencent investors to buy more stocks given that the biggest holder has not sold because of a negative view on business fundamentals," said the report.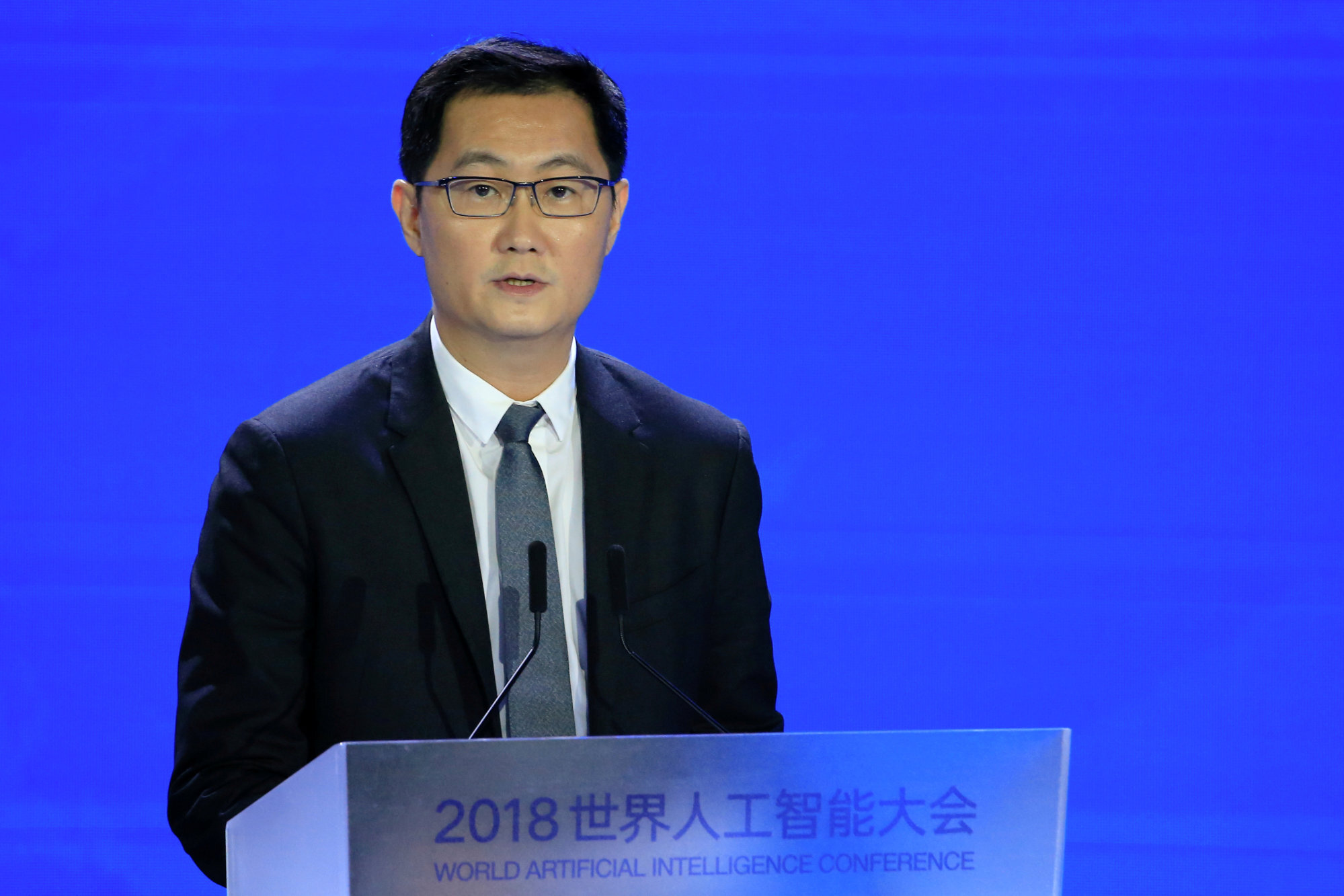 Prosus said in its statement that it "intends to fund continued growth in its core business lines and emerging sectors, as well as [to] allow for complementary acquisitions."
In March 2018, Naspers – a South African multinational consumer internet company headquartered in Cape Town - sold US$9.8 billion of Tencent shares in a block trade, trimming its holdings to 31 per cent from 33 per cent and made a similar commitment to not sell any more Tencent shares for at least three years.
However, Tencent's shares fell as much as 45 per cent in Hong Kong over the following seven months, weighed down by the disposal and amid a regional sell-off of equities brought on by the opening shots of the
US-China trade war
and a crackdown by Beijing on gaming.
"The previous decline following Naspers divestment actually did not have much to do with Naspers … it was primarily gaming industry regulation," said Charlie Chai, an analyst at Shanghai-based 86 Research. "The timing is just a coincidence. In general, such 'technical' factors have no permanent impact on share prices."
In 2018 Beijing suspended game approvals for nine months amid a regulatory overhaul. Tencent dropped top-selling video game Monster Hunter: World from its WeGame platform, less than a week after its launch. This also came amid rising competition for Tencent from short-video platforms such as Douyin and as the company suffered its first quarterly profit drop since 2005.
Since then, Tencent has got its game back on track, with gaming approvals resumed and amid a boom for the industry as more people stayed at home during Covid-19 lockdowns.
Last year, Tencent also became the biggest investor in start-ups among China's non-financial companies, with tie-ups including e-commerce player Pinduoduo, short-video platform Kuaishou and video-streaming platform Bilibili – with listings driving investment gains.
However, Beijing's recent move to draft new antitrust rules has cast fresh clouds over the prospects for Tencent and its rivals.
Tencent founder Pony Ma Huateng said last month that Tencent is cooperating with regulators on compliance issues, including "reviewing some conditions in our past investments."
Tencent, whose
WeChat
messaging and mobile payments app has over 1 billion subscribers in China, is next on the list for Beijing's antitrust oversight, according to a Bloomberg news report on March 12.
Like many other Chinese internet firms, Tencent has tried to play to China's national strategy to earn the trust of authorities. Last month, it volunteered a meeting with Beijing's antitrust authority amid rising speculation it could be sideswiped by Beijing's antitrust drive.
The meeting was the first between Ma and China's antitrust regulator since the Chinese leadership started applying new antitrust regulations to the country's Big Tech companies late last year, according to public records. Ma had previously been laying low, with March's parliamentary gathering in Beijing being his
first public appearance since August 2019
.
Tencent's fourth-quarter profit increased by a faster-than-expected 175 per cent from a year earlier to 59.3 billion yuan (US$9.1 billion), exceeding analysts' estimates by 80 per cent. Its revenue rose 26 per cent.
"Regulatory concerns over Tencent are overblown – I don't think the authority will take a harsh stance against Tencent as it has done with Alibaba," said Chai.
Alibaba is the owner of the South China Morning Post.