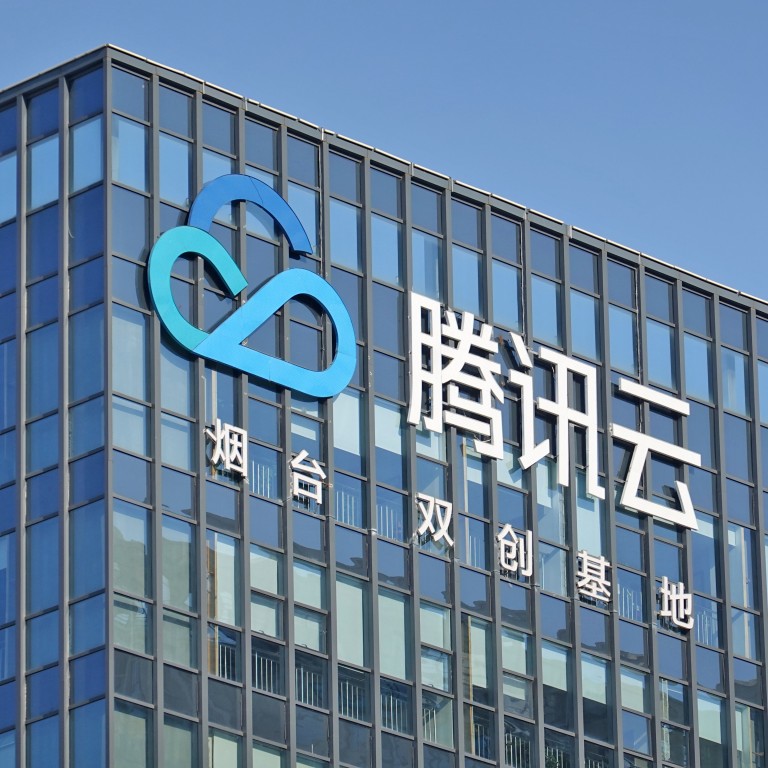 Tencent unseats Alibaba to top China's Big Tech clean energy rankings for cloud providers, Greenpeace report says
Tencent ranked first on the latest Greenpeace renewable energy use rankings among China's cloud services providers
Alibaba fell behind because of 'poor transparency, limited renewable energy use and lack of carbon neutrality commitment'
Tencent Holdings
has unseated
Alibaba Group Holding
to lead China's cloud providers in renewable power use, according to Greenpeace East Asia's latest clean energy scorecard for the country's Big Tech sector.
The report said 13 of China's 22 biggest technology companies had begun to actively acquire renewable energy as of April this year, compared to just eight companies in 2019. Procurement mechanisms include construction of renewable energy infrastructure, investment in large-scale wind and solar projects, direct power purchase from markets and purchase of green power certificates.
"Over the past year, more Chinese companies have begun to procure renewable energy and to disclose greenhouse gas emissions data," said Greenpeace East Asia climate and energy campaigner Ye Ruiqi, who indicated that the country's internet sector remains primarily powered by coal energy.
Shenzhen-based Tencent, which runs the world's largest video games business by revenue and China's biggest social media operation with
WeChat
, ranked first on the clean energy scorecard among cloud providers because of its "overall progress", according to Greenpeace. That included the firm's positive record on transparency, increase in renewable energy procurement and recent pledge to work towards carbon neutrality.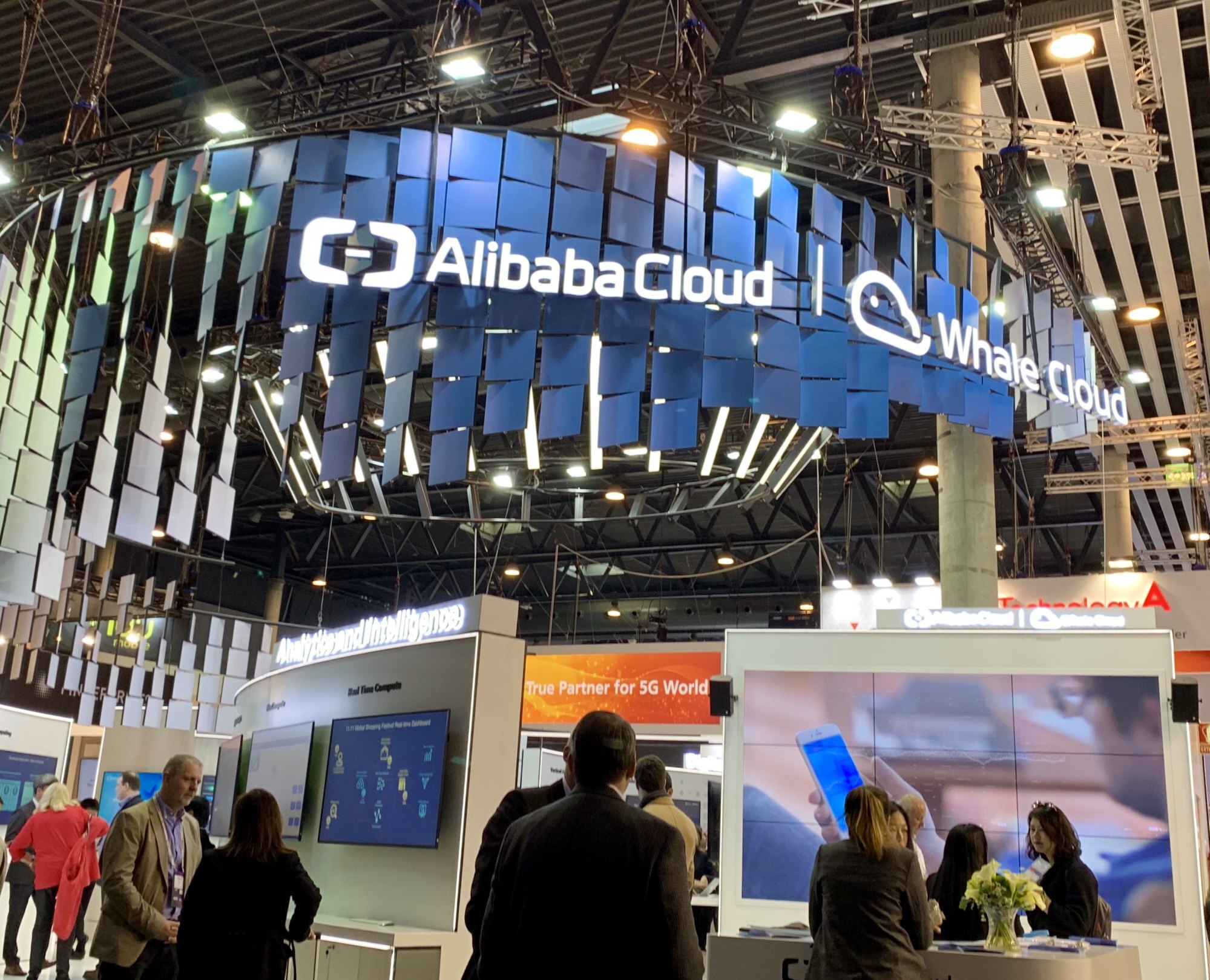 E-commerce giant Alibaba, which owns the
South China Morning Post
, fell from first to fourth place in this year's clean energy rankings for cloud providers, behind Tencent,
Huawei Technologies Co
and
Baidu
.
That result was based on Alibaba's "poor transparency record, limited renewable energy usage and lack of carbon neutrality commitment", according to Greenpeace. Unlike Baidu and Tencent, Alibaba has not publicly disclosed its energy use or greenhouse gas emission data.
Hangzhou-based Alibaba was ranked by research firm Canalys as China's largest cloud services provider in the fourth quarter last year, with a 40.3 per cent market share, ahead of Huawei, Tencent and Baidu.
Cloud computing enables companies to buy, sell, lease or distribute a range of software and other digital resources as an on-demand service over the internet, just like electricity from a power grid. These resources are managed inside data centres.
"We have been committed to developing green data centres since 2015 and making energy efficiency a core part of our technologies," a spokeswoman for Alibaba Cloud said on Tuesday. "It is our ongoing mission to embed eco-friendliness to our technologies."
Tencent did not immediately reply to a request for comment on Tuesday.
The so-called clean energy scorecard of Greenpeace assesses the renewable energy records of China's 22 biggest cloud providers and data centre companies based on publicly available information.
The rankings show how Big Tech companies have, so far, fallen in line with China's ambitious
carbon neutrality goal by 2060
, following the commitment made by Chinese president
Xi Jinping
in September last year.
As of April this year, 50 per cent of major Chinese tech firm had disclosed their total electricity consumption and greenhouse gas emissions, according to Greenpeace. That compares to just 20 per cent in 2019.
China, the world's biggest greenhouse gas emitter, needs to halve carbon dioxide emissions from its coal-fired power plants by the end of the decade if it wants to achieve that goal, according to London-based climate research group TransitionZero in a report published last week.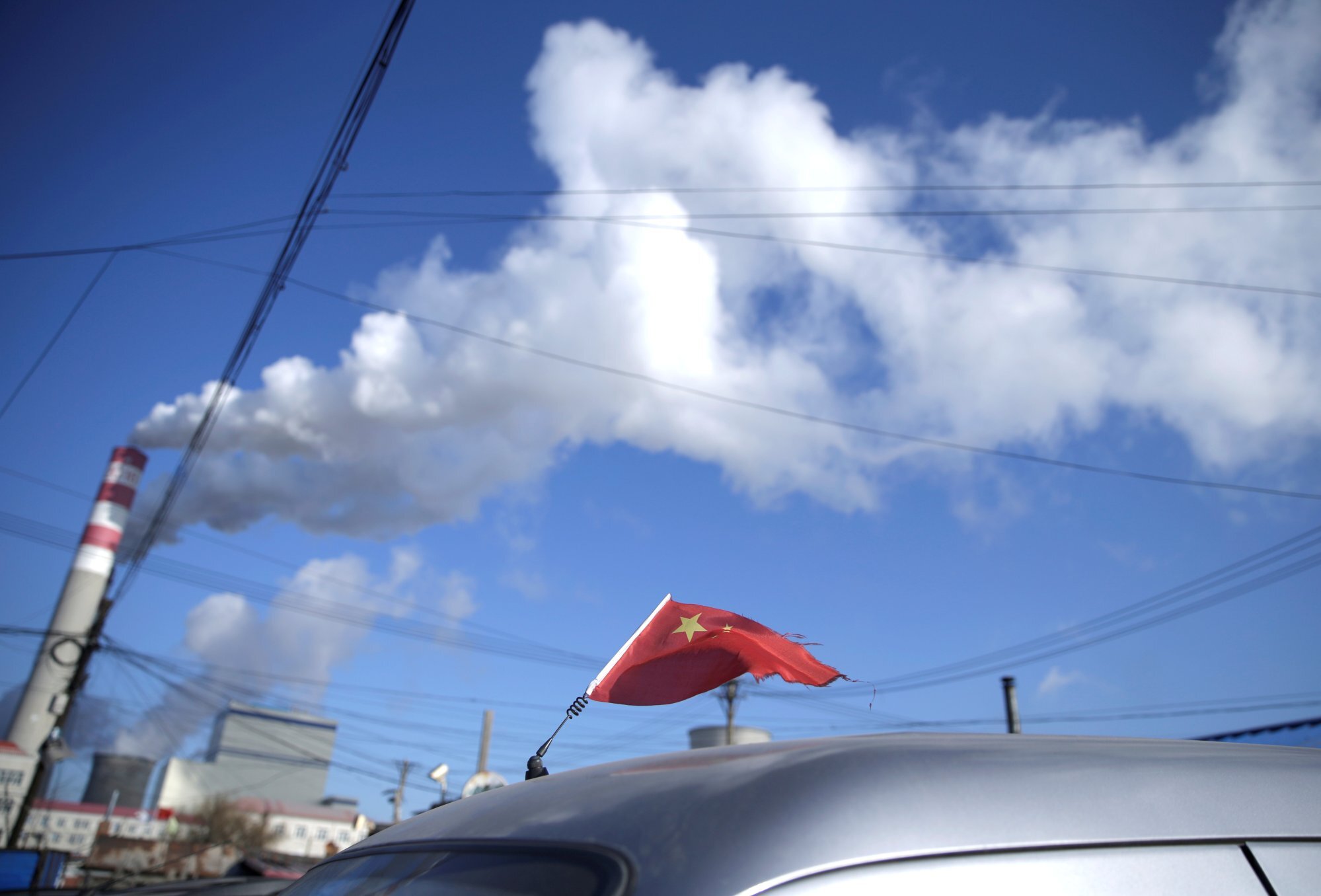 "The pace of clean energy adoption is not nearly fast enough, especially when we consider that China's biggest tech company, Alibaba, and biggest independent data centre operator, GDS, have yet to issue renewable energy or carbon neutrality commitments," said Ye of Greenpeace.
For the second consecutive year,
Chindata Group
ranked first among the country's data centre operators on the Greenpeace clean energy scorecard, ahead of
China Mobile
, AtHub, 21 Vianet Group,
China Unicom
and
GDS Holdings
. Chindata remains the sole Big Tech firm in the country to pledge 100 per cent renewable energy use by 2030.
Last year, Chindata signed contracts to develop 1.3 gigawatts of wind and solar projects in Shanxi and Hebei provinces. That made the company one of the top-three renewable energy buyers worldwide in 2020, according to Greenpeace.
GDS, which hosts both Tencent and Alibaba operations, fell from second to sixth in the latest clean energy use rankings. Over the past 14 months, GDS has made no progress in the categories of energy transparency and renewable energy commitments, according to Greenpeace. By contrast, AtHub and 21 Vianet have both released energy consumption and greenhouse gas emission data.
China's internet data centre sector is a significant and growing source of carbon dioxide emissions. As of 2019, China was home to about 74,000 data centres, accounting for roughly 23 per cent of the global total, the Greenpeace report said.
In 2018, China's internet data centres consumed an estimated 161 billion kilowatt-hours of electricity, more than the total electricity consumption of Malaysia, and were powered 73 per cent by coal.
Energy consumption from the sector is expected to increase by 66 per cent between 2019 and 2023, at which point its electricity consumption is projected to rival that of Australia, according to Greenpeace.
Greenpeace urged China's major internet companies to push forward their renewable energy initiatives. It said carbon offsets are no substitute for the reduction of fossil fuel emissions.
"Tech giants like Alibaba and GDS have an opportunity to drive China's shift to a low-carbon economy, but currently they are falling behind their competitors," Ye of Greenpeace said. "Ultimately, we need all of China's major tech firms to achieve 100 per cent renewable energy use and carbon neutrality across the value chain by 2030 – this would lend strong momentum to China's national climate commitments."