Apple
Get more with myNEWS
A personalised news feed of stories that matter to you
Learn more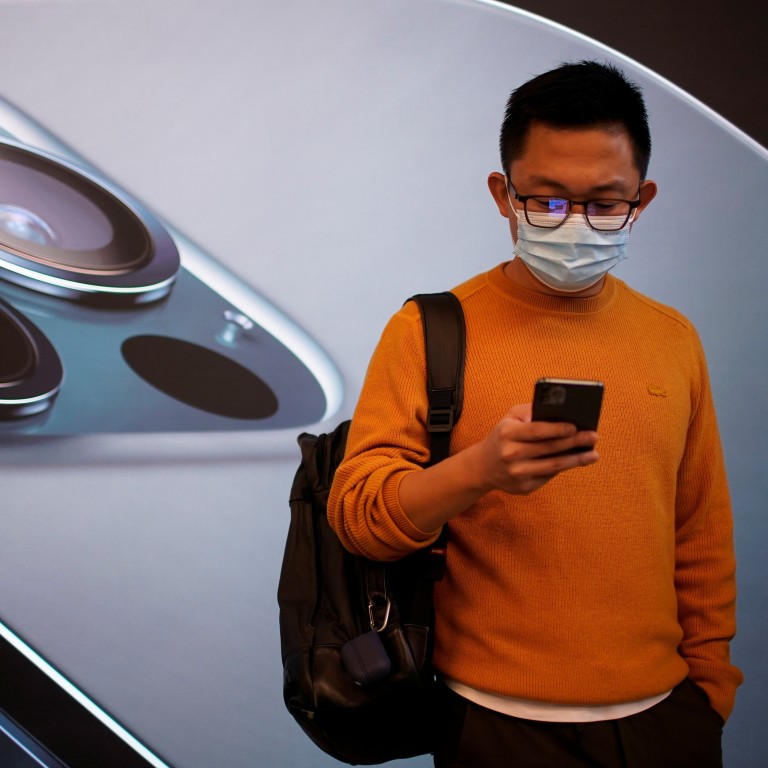 Chinese advertisers brace for sea change under Apple's new privacy rules and Beijing's policy push
Mobile advertisers in China are searching for alternative ways to track users ahead of Apple's new system
Large platforms are better prepared for new policy, which bans apps from tracking iPhone users' activities on other services and platforms without consent
Apple's new limits on tracking iPhone users may benefit internet giants at the cost of small advertisers, but both should prepare to embrace tighter privacy laws amid the Chinese government's vigorous push to rein in excessive personal data collection on the internet, said industry experts.
The Californian giant's new rules, slated to be enforced worldwide next week, will require apps to ask users in a pop-up notification whether they agree to be tracked for personalised ads.
Without the users' consent, apps will be prevented from accessing the so-called Identifier for Advertisers (IDFA), a unique identifier linked to an Apple device that can be used to follow a user's online activities outside the app.
Chinese advertising professionals are concerned that the new policy will hinder their ability to show targeted ads to iOS users, who made up around 18 per cent of smartphone users in China as of last December, according to analysis firm Statcounter, or roughly 181 million people.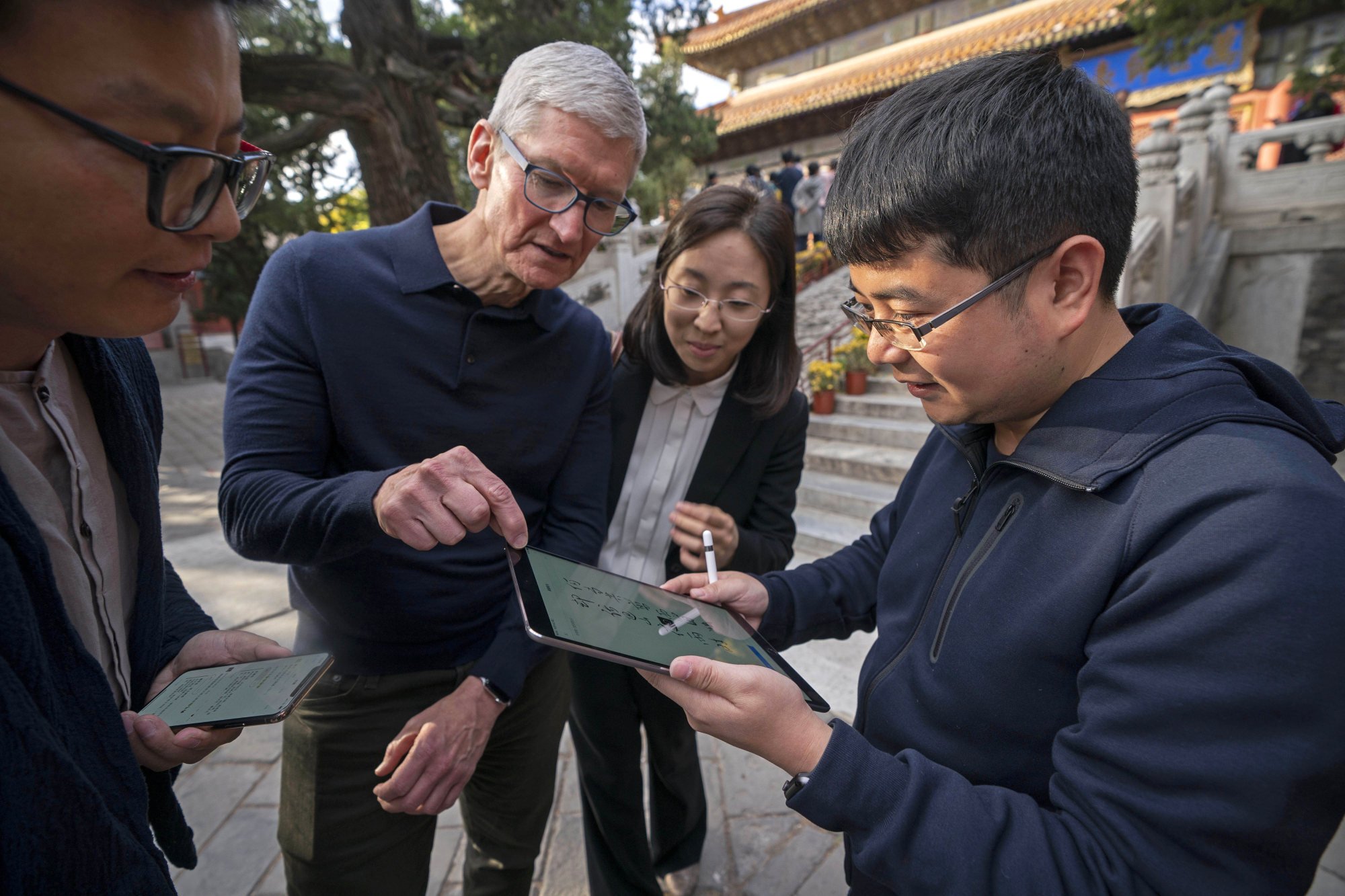 Last year, China's digital advertising market reached 496 billion yuan (US$76.3 billion), representing a growth of more than 14 per cent from 2019, according to the state-run China Internet Network Information Center (CNNIC).
"Nobody in the mobile advertising industry is really ready for it. They can only accept it," said Sidney Song, founder of Beijing-based digital marketing consultancy Fenxi. "But not just in China. The whole world isn't ready."
Smaller local businesses stand to lose the most if it becomes impossible to track users by default, said Todd Kuhns, manager at Beijing-based mobile marketing firm AppInChina.
"They would end up having to spend much more than their budgets may allow, simply because they wouldn't be able to target their ads specifically to those in their geographical area or niche fields of interest," Kuhns said.
On the other hand, Big Tech companies will have an easier time weathering the change, experts said, since they can gain plenty of insight just by focusing on user activities on their own apps, rather than tracking what users do on other platforms and websites.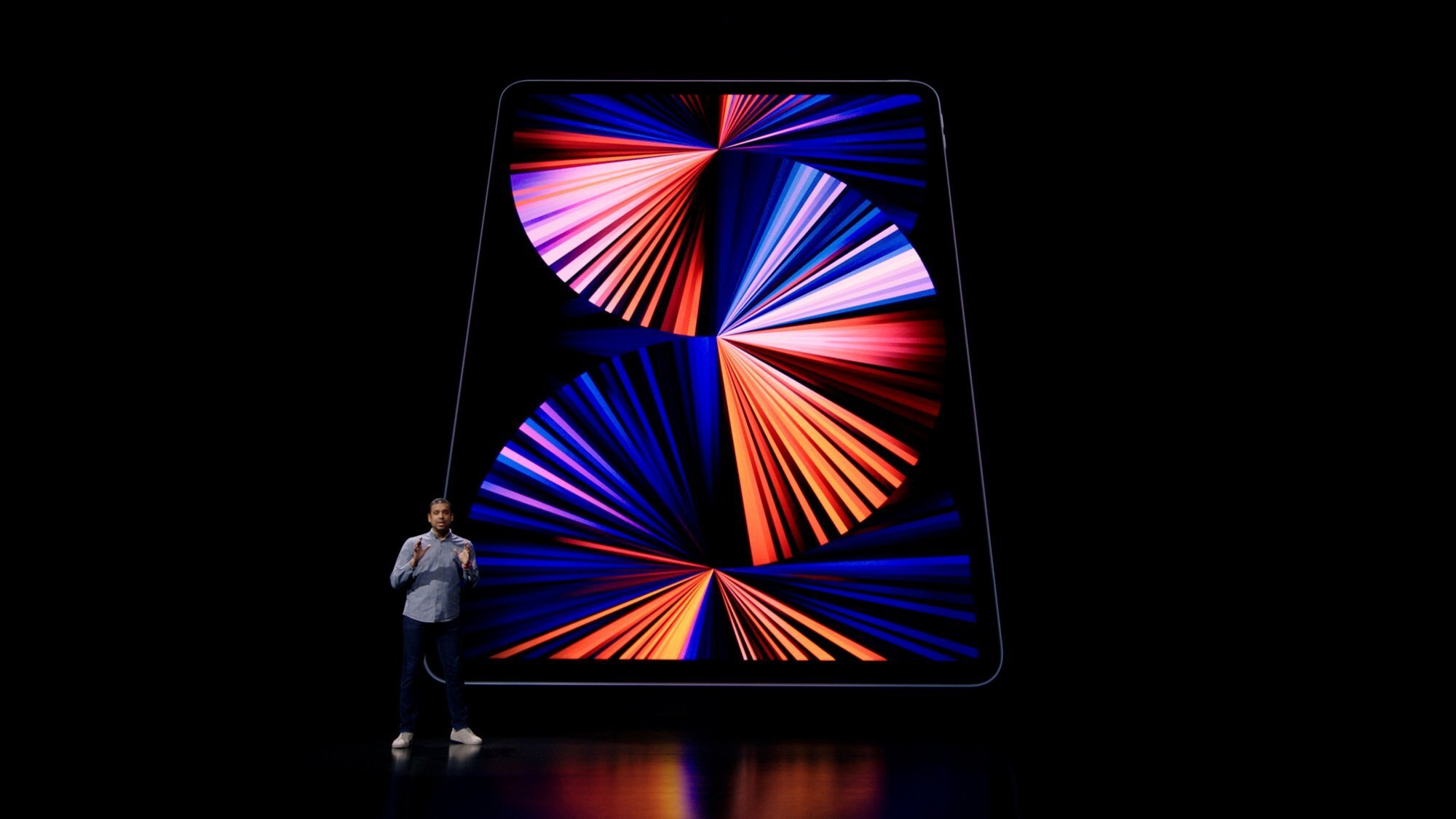 "It has impact on internet giants but it won't be too huge, because with their own armies of apps, they have enough data about users to form their own digital advertising ecosystems," said He Yuan, executive director of Shanghai Jiao Tong University's Data Law Research Centre.
Outside China, for example, Facebook CEO Mark Zuckerberg, who initially protested Apple's new policy, later argued that it could put his company in a stronger position, because it may encourage businesses to directly sell on Facebook and Instagram if it becomes too hard to target users on other platforms without sufficient iPhone data.

This means that in future, smaller businesses may have to rely on the advertising networks of internet giants to effectively target consumers, giving tech titans a significant edge in the digital advertising industry, said He from Shanghai Jiao Tong University.
"Smaller developers won't be able to tell who saw their ads, and they lack the ability to accurately profile users," he explained. "But internet giants still have those abilities."

Apple declined to comment on this article, but in a statement released earlier this year, the company said its new system has "garnered support from privacy advocates around the world".
Industry professionals in China and elsewhere have come up with ways to get around Apple's update, but some have already been rejected by the company.
They include CAID, a solution proposed by the state-backed China Advertising Association (CAA) that was reportedly being tested by domestic tech giants such as ByteDance and Tencent.
A technical standard of the CAID, released by the CAA in December, shows that the system was designed to generate anonymised device identifiers using 12 parameters, including device model, mobile carrier, language and time zone.
It was supposed to help developers and advertisers track mobile users in a way similar to Apple's IDFA.
The technique used by CAID is called device fingerprinting, which goes against Apple's developer license agreement even before the new privacy rules were introduced. Developers who were testing the CAID have reportedly received warnings from Apple, saying that violating apps would be removed from its store.

Chinese developers who choose to use CAID surreptitiously will now have to consider whether it is worth potentially having their apps removed or declined by Apple, said Jiao Renting, analyst at Xiamen-based app data analytics firm Chandashi.

"Big companies may be less likely to consider CAID now, because they can only take little risk. One single app could be too important for them," Jiao said.
For advertisers who choose to follow Apple's new rules, some initial data shows that more users have voluntarily agreed to being tracked than previously forecast.
The average opt-in rate among all app categories is 41 per cent, according to research by global online marketing firm AppsFlyer. The number is higher than previous estimates by industry analysts, who expected a rate of as low as 10 per cent.
Still, advertisers and app developers are looking for new ways to deliver personalised ads, while Apple has delayed the deadline for enforcing its new rules from fall 2020 to later this month.
Although there is no perfect alternative, industry professionals have said that the best immediate answer is to use Apple's own substitute solutions, SKAdNetwork and Private Click Measurement, even though both services offer less accurate tracking.
Some companies are also turning to third-party solutions that comply with Apple's new rules, including those launched by Digital Union, a Beijing-based data privacy firm, and Branch, a mobile measurement platform.
Digital Union CEO Yang Congan said that developers will try to work under the new rules to expand existing solutions or develop alternatives in compliance with Apple's rules.
"Everyone is trying to ensure ad monetisation channels and data privacy [are protected]," he said.
While Apple's new system has rattled the advertising industry worldwide, in China it also touches on an area deemed important to the government – the ability to control tech companies' data tracking, said Man-Chung Cheung, an analyst at market research firm Insider Intelligence.
Chinese regulators prefer to have authority over the matter, because they need to balance data privacy and the health of the digital advertising industry to sustain economic growth, said Cheung. It is partly why workarounds like CAID were invented.
That view was echoed by the CAA in a commentary it published in its official magazine Modern Advertising last October.
"We should affirm and understand Apple's attitude of protecting users' data security and being responsible for personal privacy. But from the perspective of the entire industry's ecosystem, there should be more comprehensive consideration."
"Protecting users' data privacy and the reasonable use of big data don't conflict with each other. IDFA shouldn't be shut down once and for all," it wrote.
Meanwhile, Chinese companies may have more reasons than just Apple's new policy to re-examine their approach to targeted advertising.
Central authorities in Beijing have been cracking down on bad data privacy practice as part of their drive to rein in the country's tech industry. Regulators have been targeting apps that ask for excessive access to user information, as well as the country's rampant illegal trading of personal data.
Protecting user privacy will be a major trend in China's tech industry going forward, said Xu Huan, co-founder and CEO of mobile data analytics firm Qimai Technology.
"Apple's new rules seem to mesh well with Beijing's push for consumer privacy in general," said AppInChina's Kuhns.
In an effort to expand the internet sector's role in driving the country's economic growth, China is speeding up regulatory moves to boost what it calls a "healthy" online economy. A law dedicated to protecting user privacy – the Personal Information Protection Law – is expected to be rolled out this year.

Last month, the Chinese government issued new rules that defined for the first time the "necessary" personal information that mobile apps can obtain from their users.
Mobile games and education apps, for instance, can only require users to submit their phone number, according to the new rules. Users should also be allowed to withhold data other than what is deemed necessary for the apps to serve their function.
The government's rapid push could lead to a profound transformation in the way that China's digital advertising industry operates.
"We think that the core strategy for mobile apps to acquire users will change," said Jason Li, head of Greater China at Branch.
"The digital advertising industry may go backwards in the coming years, but there may also be new opportunities," Qimai's Xu said. "iOS-based marketing professionals need to update their mindset – we may not need to accurately target an individual to achieve targeted advertising."